September 10, 2018
Harvest Drop Off/Pick Up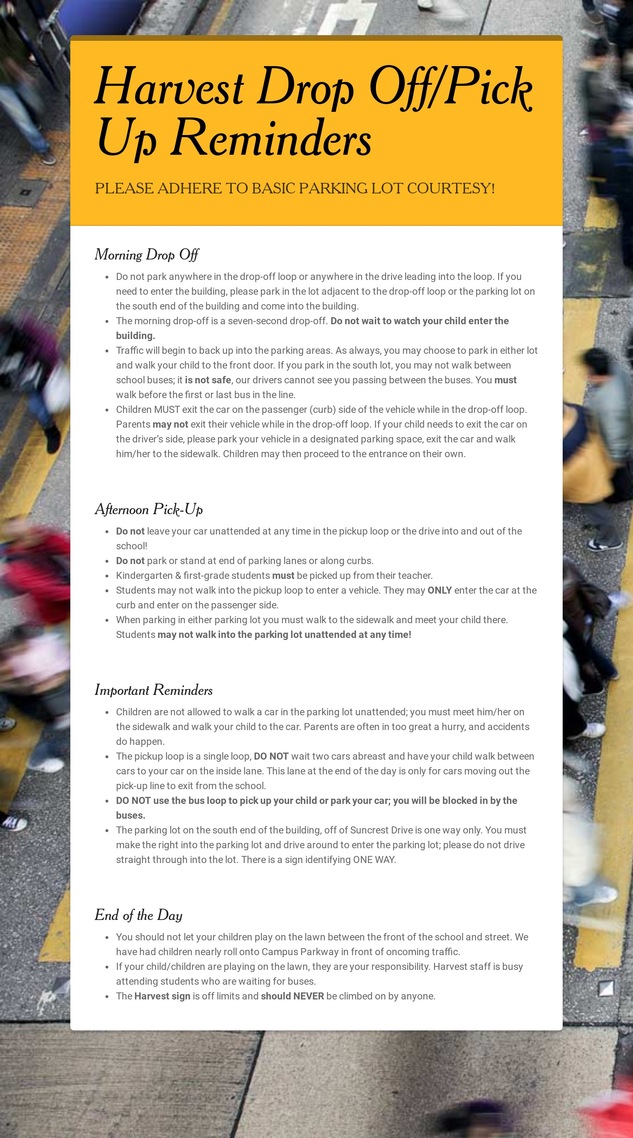 Dear parents,
Thank you once again for helping to improve our end of the day dismissal. Clearing the entrance of the building has created a more calm and safe process.
We continue to need your help! Parents, you must follow all rules and common courtesy of parking lot and driveway safety. Parking along curbs in either parking lot, parking/standing on ends of drives, etc. impedes traffic for everyone. If a friend or family member will be picking up for you, I ask that you, please share our parking lot rules with them. I include them as an attachment to this email.
The safety of everyone depends upon your cooperation. I will be asking members of our staff to remind you of these rules should you choose to continue not to follow them. If needed, we may also ask Pittsfield Public Safety to get involved, but it is my sincere hope not to have to do so.
Sincerely,
Betty Rosen-Leacher, Principal