April 25, 2019
Teammate Thursday Feature Story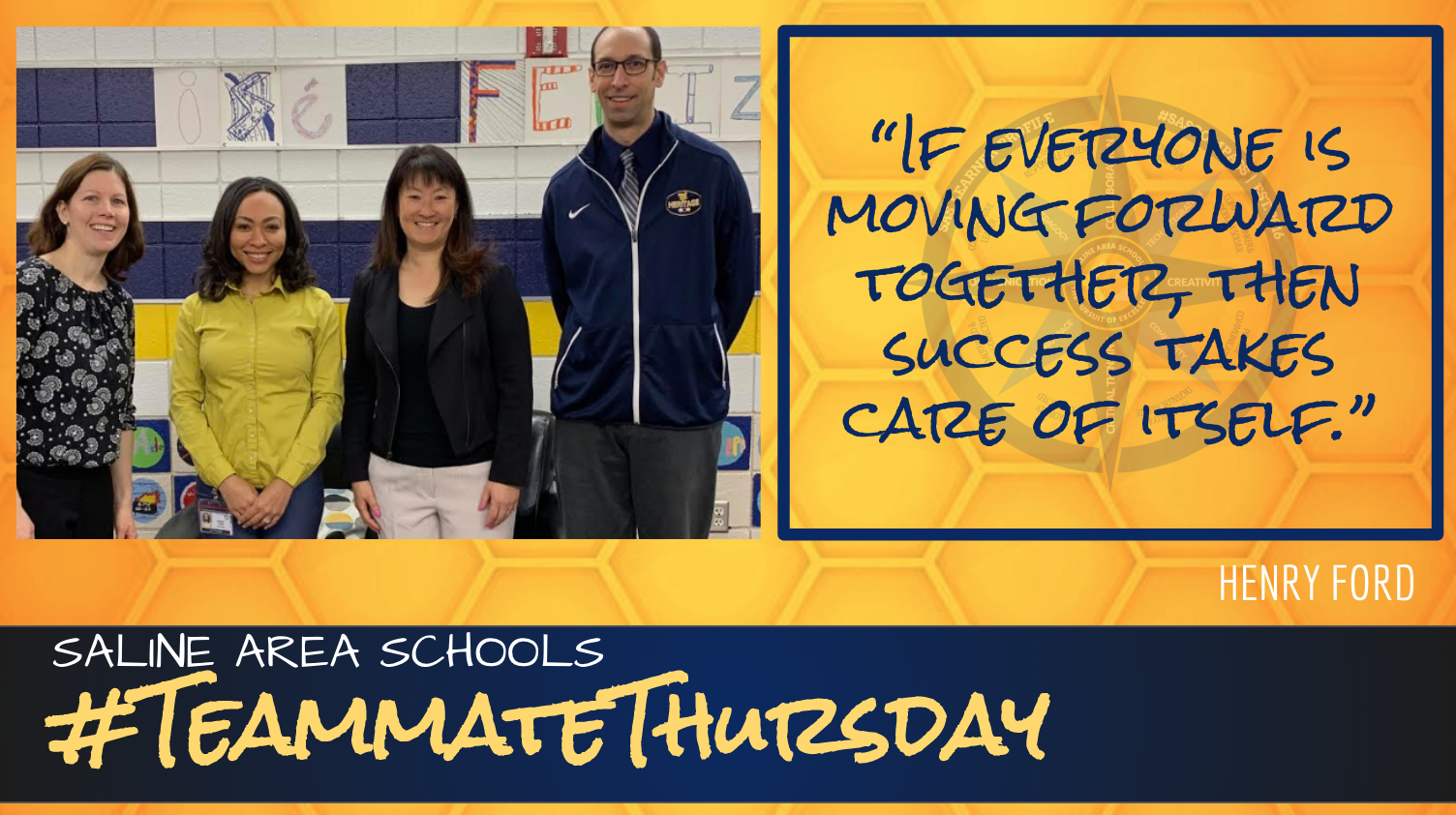 Heritage staff members (Andrea Collins, Katie Huang, Katherine O'Keeffe and Kevin McCown) collaborated to put a project in motion for Saline students. The idea came from the Ohio PBL Conference that district staff attended last summer.
Students were to create their own personal masks, and then present short Spanish children's stories about them - using their Spanish nicknames to identify themselves.
Kevin McCown worked on the art piece and Andrea ​Collins facilitated the social-emotional piece for the students, considering the driving question: How can increased self-awareness decrease negative interactions and strengthen peer relationships?
Katie Huang presented the project while Andrea contributed the social-emotional piece, reading some books and leading the discussion on expected and unexpected behaviors. Students planned their masks in the classroom and then took that into the art room where they physically created the plan on paper.
Kevin then showed students how to create the masks, paint and protect.
In the near future, students will use these masks as the inspiration to the poems we are about to write, back in the classroom again. In addition, Katie O'Keeffe is using the mask idea to create a play with the kids.
Assistant Principal Alex Schukow, supported this collaborative project from the beginning. "...It is a great experience for our students in sharing about their authentic selves and developing positive peer interactions. Looking forward to seeing our students continued progress."