May 1, 2019
Saline HS Student Directs Spring Show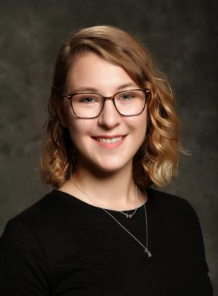 Saline High School senior Laurel Schmidt is taking "student led" to an entirely new level. As a member of the Drama Club, she has been assigned to act as Director of the Spring show titled "A New Day." The show includes a selection of scenes illustrating women's voices throughout history.
Acting as Director, Laurel is responsible for choosing the scenes, casting the entire show, running rehearsals and making each and every creative decision. Throughout the process, Laurel says she has experienced many valuable life skills. "I have learned how to communicate with others, how to lead (especially a group of peers) and how do coordinate several different elements of production into one cohesive show."
Feeling future ready, Laurel credits this opportunity as a platform for growth. "I now know that I can trust my ideas and instincts, along with accepting feedback from others, to create something bigger than myself. Looking forward to college and beyond, I have the skills to accomplish big projects and work with others to help them become the best they can be."
Through strong partnerships and collaboration with both peers and staff, the show has come to life. "Ms. Groeb and Ms. Glatz have been working with me since August of 2018 to help develop my idea into a show, guiding me when I needed them, attending rehearsals and (most importantly) allowing me to try things and learn to trust my instincts. These two women have been mentors and role models throughout this whole process, along with the past four years of high school, and I just want to give a special thanks to them."
"A New Day" will have two performances - Thursday, May 2nd and Friday, May 3rd at 7:30 p.m. in the Black Box Theatre (located behind the Auditorium) at Saline High School.