October 3, 2019
New Teacher Spotlight | Brooke Johnson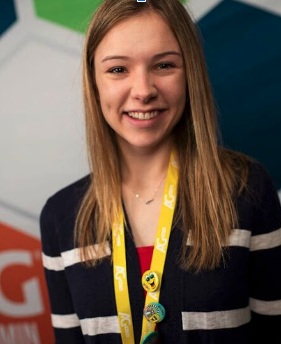 Name: Brooke Johnson
School/Position: Heritage, 5th Grade
Hometown: Midland, MI
Education: B.S. Central Michigan University
Favorite Book: The Count of Monte Cristo
Favorite Hobby: Baking
Leadership Style: I like to lead by example and give room for others to try new things.
List the top 3 things that are essential to a productive classroom: Relationships, respect, and grit
What or who has inspired you to teach? I teach to impact and prepare students for their futures. That is what inspires me.
Describe what it's like to be an employee of Saline Area Schools: It is like being a part of an awesome team. Everyone is so willing to answer questions and share ideas.
Twitter Handle: @teamjohnsonsas