October 8, 2019
New Teacher Spotlight | Shannon Sweet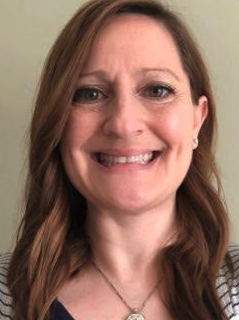 Name: Shannon Sweet
School/Position: Woodland Meadows, 3rd Grade
Hometown: Brook Park, Ohio
Education: Eastern Michigan University
Favorite Book: Tuesday's With Morrie
Favorite Hobby: Reading
Leadership Style: Lead by example.
List the top 3 things that are essential to a productive classroom: Relationships, intentional and purposeful lessons, student voice and and choice.
What or who inspired you to teacher? My past experience of being a Para Educator with Saline and getting to work with the teaching and support staff is where I drew inspiration from. I found myself among role models and mentors that continually supported and encouraged me on my journey to becoming a teacher. Within those classrooms I found inspiration to do more, be more and to follow through with my passion...teaching.
Describe what it's like to be an employee of Saline Area Schools: It is an honor to be part of Saline Area Schools and I couldn't be more grateful to have been given this opportunity. Everyone is genuinely welcoming, supportive and encouraging while offering guidance every step of the way.
Twitter Handle: @MrsSweet3rd