October 16, 2019
New Teacher Spotlight: Alissa Amell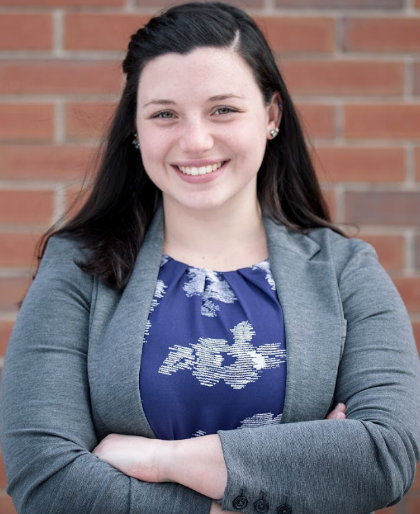 Name: Alissa Amell
Building / Position: Pleasant Ridge Elementary, Music
Hometown: Plymouth, Mi
Education: K-12 Music Education (Vocal) from Eastern Michigan
Favorite Book: The Tale of Despereaux
Favorite Hobby: Playing Board Games
Leadership Style: Team Player. I love for students to feel like they are apart of a team in my room. I may be the captain, but I have to work just as hard and follow the same rules as they do. We have to work together if we want to succeed!
List the top 3 things that are essential to a productive classroom: 1) Great Student/Teacher Relationship 2) Showing passion for the subjects you teach 3) Having fun with your students, and not being afraid to make mistakes
What or who has inspired you to teach? I have always loved helping people, so being a teacher was a an easy choice. My choir teachers through middle and high school were the reasons I wanted to teach music. In college my methods professor, Dr. Shouldice, was the one who really opened my eyes to the world of elementary music. I don't see myself doing anything else!
Describe what it's like to be an employee of Saline Area Schools: It is truly amazing! All of the teachers and administration I have met in the district have been nothing but friendly and helpful. The students are just awesome. I know they had an amazing teacher before me, but they have been very kind and open to me as a new teacher. I cannot wait to see where the rest of the year goes!
Twitter Handle: @MsAs_MusicSpace