November 12, 2019
Saline HS Drama Club | Fall Production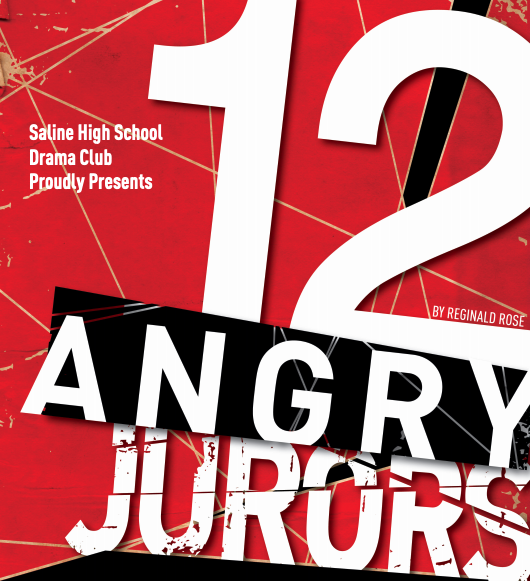 Saline High School Drama Club– For Immediate Release
The Saline High School Drama Club will present its fall production,
Twelve Angry
Jurors, by Reginald Rose, on November 22 nd and 23 rd at 7:30 p.m. and November 24 th at
2:00 p.m. in the Ellen A. Ewing Performing Arts Center at Saline High School.
Seating is general admission and tickets are $7.00 and are available at the door. Due to mature
themes and some adult language, the recommended age for audience members is 13+.
Twelve Angry Jurors is a modern take on the famous teleplay and film Twelve Angry Men
by Reginal Rose. The story begins after closing arguments have been presented in a
homicide case, as the judge is giving his instructions to the jury. It's up to twelve jurors to
decide the fate of a young man accused of murdering his own father. Tempers flare as the
jury is forced to reconsider its nearly unanimous decision by the single dissenter who
sows a seed of reasonable doubt.

The cast includes… Samantha Dobrowolski, Cristina Gonzalez, John Harrell, Eliza
Larsen, Ian Lebert, Alayna Musson, Margie Raupp, Maya Scott, Emma Terris, Ava
VerLee, Gabe Walkowiak, Hannah Weatherly, and Wesley Welt. The production is
directed and produced by Kristen Glatz and student directed by Courtney Pellerin and
Sarah Burgess.

For more information, please call (734) 401-4644 or visit
https://sites.google.com/a/salineschools.org/shs-drama-club/