November 20, 2019
District Strategic Framework Committee Kick-Off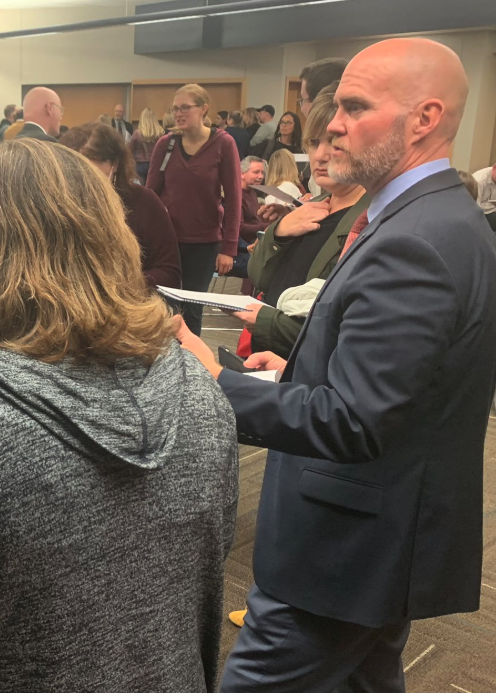 On Monday, November 18th, Superintendent Scot Graden presented to a group of 50+ attendees, which included: SAS parents, community members, SAS Board of Education representatives, SAS administrators and staff.
The committee will work together between the months of January and April of 2020 to review the four strategic goals, evaluate the action steps included in each goal and ultimately make a recommendation to the Board of Education for current and new action steps.
Mr. Graden is looking forward to the work that needs to be done. "It was exciting to see and hear the eagerness of the community and staff present to learn about framework and be a part of making it better. The success of Saline Area Schools is dependent on members of our community sharing their ideas and feedback to help us improve."
Scott Hummel, a former Board of Education member and parent in the district (Harper and Hayley, 6th grade), did not hesitate to get involved when this process was opened to the community."I'm honored to be part of the Strategic Framework process for the Saline Area Schools. To be a member of the committee that helps set the course for our students and district is an exciting venture and one that I take very seriously. I appreciate Superintendent Graden and the Board of Education for providing this opportunity and for giving the Saline community a true voice in our children's education."
For more information and to follow along throughout the framework development, visit our SAS Strategic Framework page.