November 26, 2019
US Dept. of Labor Secretary Visits Saline High School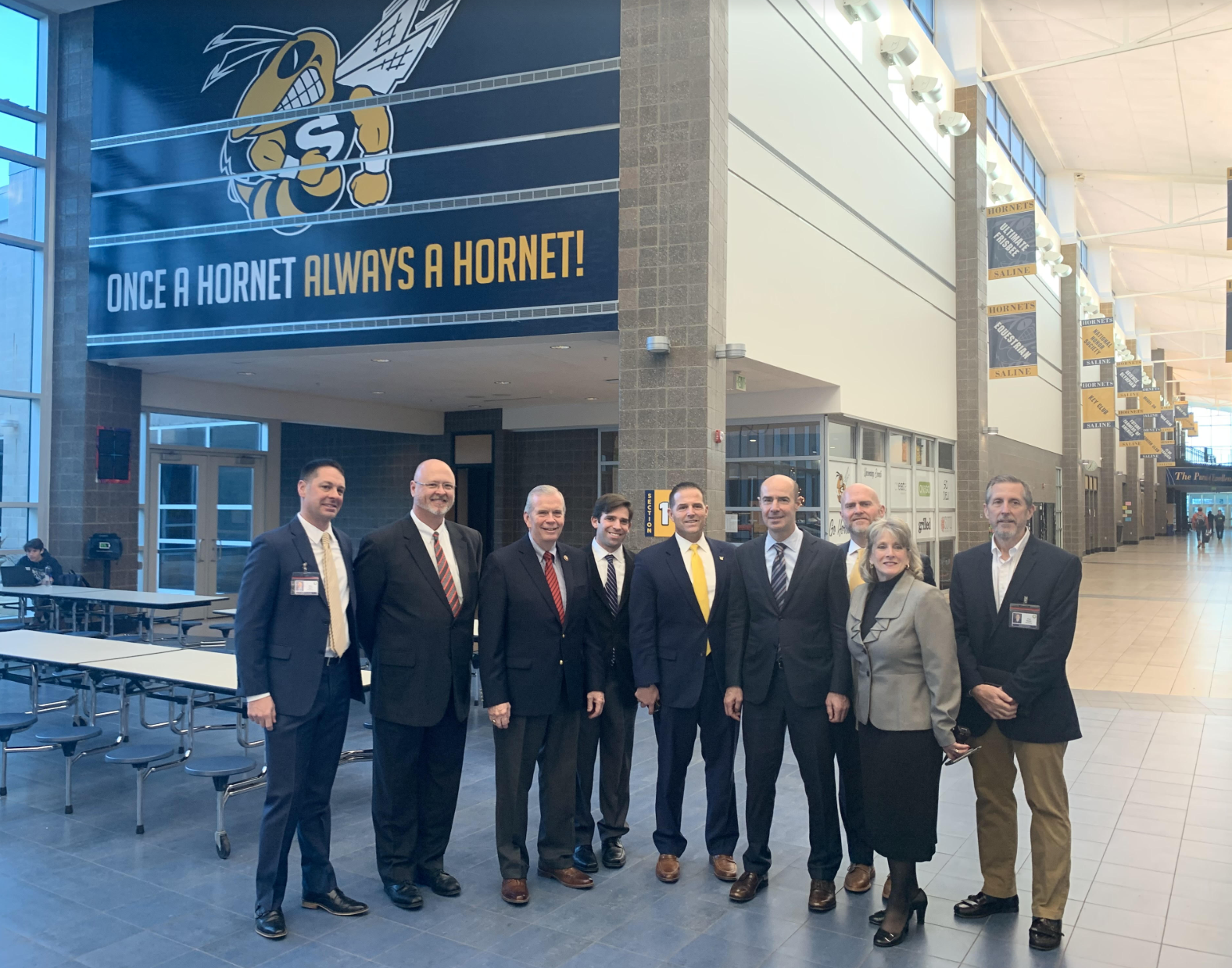 Monday, November 25th, 2020 | Saline Area Schools
Saline Area Schools welcomed the United States Secretary of Labor Eugene Scalia on Monday morning, November 25th. Superintendent Scot Graden, High School Principal David Raft and SWWC Principal/Director Jody Gielinski provided Secretary Scalia with a tour of Saline High School.
The tour centered around Saline's prolific CTE program. Students in the CTE program have earned national accolades in addition to developing skills that will prepare them for successful careers in the technological world. Jody Gielinski shared her thoughts on the morning and stated, ''It was a pleasure to showcase 3 of SWWC's 19 CTE programs including state-of-the-art equipment and resources available to students as they prepare for high wage, high skill and in-demand occupations."
Auto Technology instructor, Tim Timoszyk, CAD Instructor, Steve Vasiloff, and Welding Instructor, Paul McCullough, were able to discuss the values, accomplishments, and goals of their programs with Secretary Scalia. In addition to speaking with the instructors, Secretary Scalia was able to witness the students in action.
Superintendent Graden summarized the visit as, "a great opportunity for us to be able to share the excellent work being done in our classrooms to prepare our students for their future. Secretary Scalia asked about the ability for our students to find positions right out of our programs and it was wonderful to be able to share the high placement and employment rates of our graduates."