March 10, 2020
COVID-19 - Communication - March 10th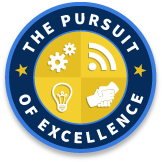 March 10, 2020
Hello SAS Community,
In an ongoing effort to keep you informed and as a follow up to our communication last week, we wanted to reach out to provide an update regarding the evolving Coronavirus (COVID-19) situation based on the information we have today. We continue to work closely with the Washtenaw County Public Health Department and will continue to follow their guidance and recommendation regarding the COVID-19 pandemic. We understand that schools play an important role in promoting public health and preventing the spread of disease in the local and greater community.
What we know now:
As of today, there are no confirmed cases of COVID-19 in Washtenaw County or in the state of Michigan. There are individuals across the state and our community who are being tested for the virus but to date, all testing has been negative.
According to the CDC Coronavirus Disease 2019 (COVID-19) website, the state of Michigan remains at the lowest Risk Assessment Level at this time. We will continue to monitor the evolving situation daily for increased risks to our local community.
The local health department continues to work closely with state and federal health entities to stay informed regarding COVID-19 in an effort to provide the most current guidance to our local communities.
The CDC continues to recommend preventive actions as the best strategy to help reduce the risk of getting sick and spreading illness. These actions include:
Avoiding close contact with people who are sick.
Staying home when you are sick, except to get medical care.
Covering your coughs and sneezes with a tissue and discarding the tissue in the trash.
Washing hands often with soap and water for at least 20 seconds, especially after blowing your nose, coughing, or sneezing; going to the bathroom; and before eating or preparing food.
If soap and water are not readily available, use an alcohol-based hand sanitizer with at least 60% alcohol. Always wash hands with soap and water when hands are visibly dirty.
Cleaning and disinfecting frequently touched surfaces and objects
(e.g., tables, countertops, light switches, doorknobs, and cabinet handles).
Current efforts in place at Saline Area Schools:
We have increased cleaning efforts within the district as recommended by the CDC, this includes increased cleaning of community (frequently touched) surfaces.
We are encouraging all students and staff who are ill to stay home. Guidelines for illness are linked below.
We have increased surveillance of students in the school setting who are exhibiting signs of illness and tracking illness levels within our schools as recommended by the local health department.
We are encouraging students and staff throughout the district to increase hand washing efforts in an attempt to decrease the spread of illness.
We are monitoring travel advisories and local COVID-19 activity levels in areas of student trips scheduled for within and outside of the US and preparing for the cancellation of school trips if necessary.
We are actively preparing for the possibility of any school closures or disruption to our normal school schedule if advised by the Washtenaw County Health Department.
The safety, health, and well-being of our students, staff and school community will, as always, continue to be our priority. We will continue monitoring the development of COVID-19 and plan accordingly in partnership with local, state, and federal health and government officials.
Further, it is very important for all of us to speak up against racism as it relates to the Coronavirus. Learn more about this by reading the entire article from Teaching Tolerance, "Speaking Up Against Racism Around the New Coronavirus".
If you have any questions or concerns, please do not hesitate to contact Karan Hervey, SAS District Nurse, 734-401-4160 or hervekar@salineschools.org.
In partnership,
Scot A. Graden
Superintendent
Helpful links:
Washtenaw County Public Health Department
Fact Sheet: When Should a Child be Kept Home or Sent Home From School for Illness