April 3, 2020
COVID-19 FRONTLINE SPOTLIGHT: ANNE CUMMINGS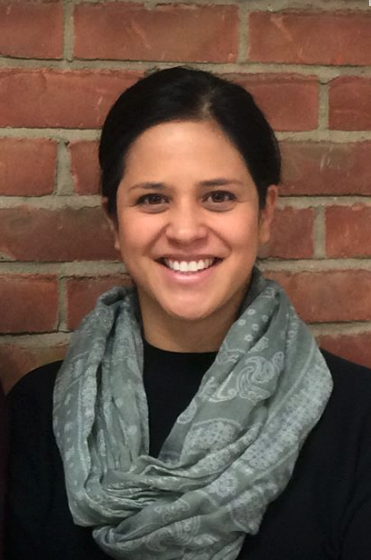 A quick Q&A with Anne Cummings, Executive Director of Saline Area Social Service, to hear how she and her team are serving our community during this pandemic.
What extra precautions has your team taken to ensure safety while serving the community during this pandemic?
Our team has been working extra hard in doing our best to ensure the safety of our staff, volunteers, donors and those in-need. As a result, we've been implementing the following precautions:
Execute an outside distribution with pre-packaged groceries.
Require all volunteers to use hand sanitizer and gloves immediately upon checking in.
Check all staff and volunteers temperatures immediately upon check in.
Screen volunteers with a series of precautionary questions prior to their shift.
Require all participants receiving distributions and those dropping off donations to remain in their cars.
Disinfect our facility daily by professional cleaning services, in addition to wiping down all points of contact with disinfectant multiple times per day.
Honor the 6' distance rule.
What major changes have occurred in the operation of your team due to COVID-19?
We've needed to completely restructure our processes and distribution procedures, as well as planning for significantly larger numbers of people who need aid every week. Our staffing hours have increased to account for additional coordination for set-up and tear-down of our "pop-up" distribution site every day, and we also allocate extra time to plan and prepare nearly 500 bags of groceries that we distribute to those in need every week. Needing to account for those who are homebound, we have initiated processes and coordinated volunteers for delivery to those who are unable to pick-up food. Coordinating volunteer efforts has also changed dramatically. Not only do we need to coordinate larger amounts of volunteers to help us with our daily efforts, but we've needed to evolve our training procedures to ensure everyone stays as safe as possible. While always important, communication has also been a much stronger priority to help us full urgent needs quickly.
What impact does this have on the families of your team?
Our partners and family members have become permanent volunteers and often work side-by-side with us when we need extra help. When they aren't helping out at SASS, they are also extra supportive in taking on extra roles in our homes.
What is one thing you would like our community to know?
Because Saline Area Social Service doesn't receive government funding or aid, SASS relies 100% on donations and volunteers to be able to provide aid and resources to our community. All of us at SASS are extremely appreciative for the level of support that we continue to receive from everyone in Saline -- without your help, we wouldn't have the capabilities to support those in need in our community.