April 6, 2020
COVID-19 FRONTLINE SPOTLIGHT: POLICE CHIEF JERROD HART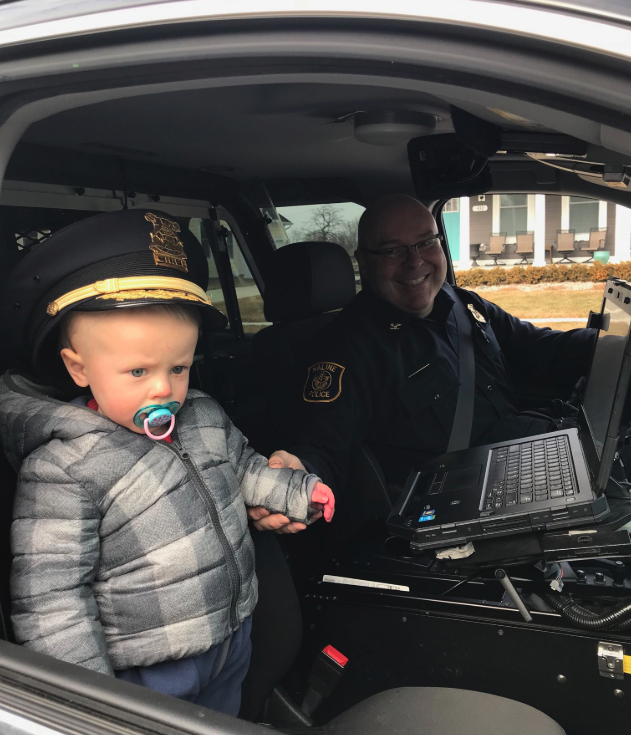 Saline Police Chief Jerrod Hart gives insight on the impacts of COVID-19 as it relates to our law enforcement team.
What extra precautions has your team taken to ensure safety while serving the community during this pandemic?
We have been self-screening for several days now. I have encouraged staff to call in sick if they have any of the COVID-19 symptoms. I also advised staff to only stop vehicles for serious offenses which endanger the public. Due to the Washtenaw County Executive Order, all staff are now required to document their self-screen and sign a form prior to beginning their shift (I attached a copy of the form). I also posted the Executive Order at the entrances to the police department along with a notice to self-screen. We also house a Michigan State Police Detachment and members of the Washtenaw Emergency Communications Consortium so they must complete the self-assessment prior to entering their workplace. I have also contracted with a company to "fog" all workspaces and squad cars with a disinfectant product twice a week and they leave product for us to clean with between applications. We also provide Clorox wipes for each squad car along with liquid hand sanitizer. I wipe the building handles, phones, copiers and other items down twice during my time in the building and others do it when I am home.
What major changes have occurred in the operation of your team due to COVID-19?
We are limiting our contact with the public as much as possible. We created forms on our web page for requests such as purchase permits for pistols that usually required a person to come to our lobby for. We also stopped accepting unused/unwanted drugs in our "Big Red Barrel" and providing Preliminary Breath Test (PBT's). Our dispatchers are also asking screening questions when a citizen calls for a police response. Officers are given the discretion to determine whether they take a phone report or respond in person to non-emergency calls for service. Officers are providing patrol in the community and love to see everyone out walking, running and riding bicycles while honoring Governor Whitmer's Stay Home / Stay Safe Executive order.
What impact does this have on the families of your team?
This is unprecedented. We are used to being called in for natural or manmade disasters but our family is afforded the opportunity to continue on with their regular routine. We miss holidays, birthdays and family events due to shift work and staffing minimums and we know this going into the job. This hazard is new to us. We can't see it, are unsure if someone we just dealt with has it and what's really concerning is the 2-14 day period we could be infecting others and not know it. Officers have been encouraged to use our Employee Assistance Program (EAP) or call me if they need to just talk their anxiety through. I care deeply for each one of them. This is new territory for all of us. Our families need us but we know our community is counting on us.
What is one thing you would like our community to know?
The women and men of the Saline Police Department care deeply for all community members and are counting on each one to adhere to Governor Whitmer's Executive Order 2020-21 Stay Home / Stay Safe.