April 9, 2020
SAS Meal Program: Day #1 Recap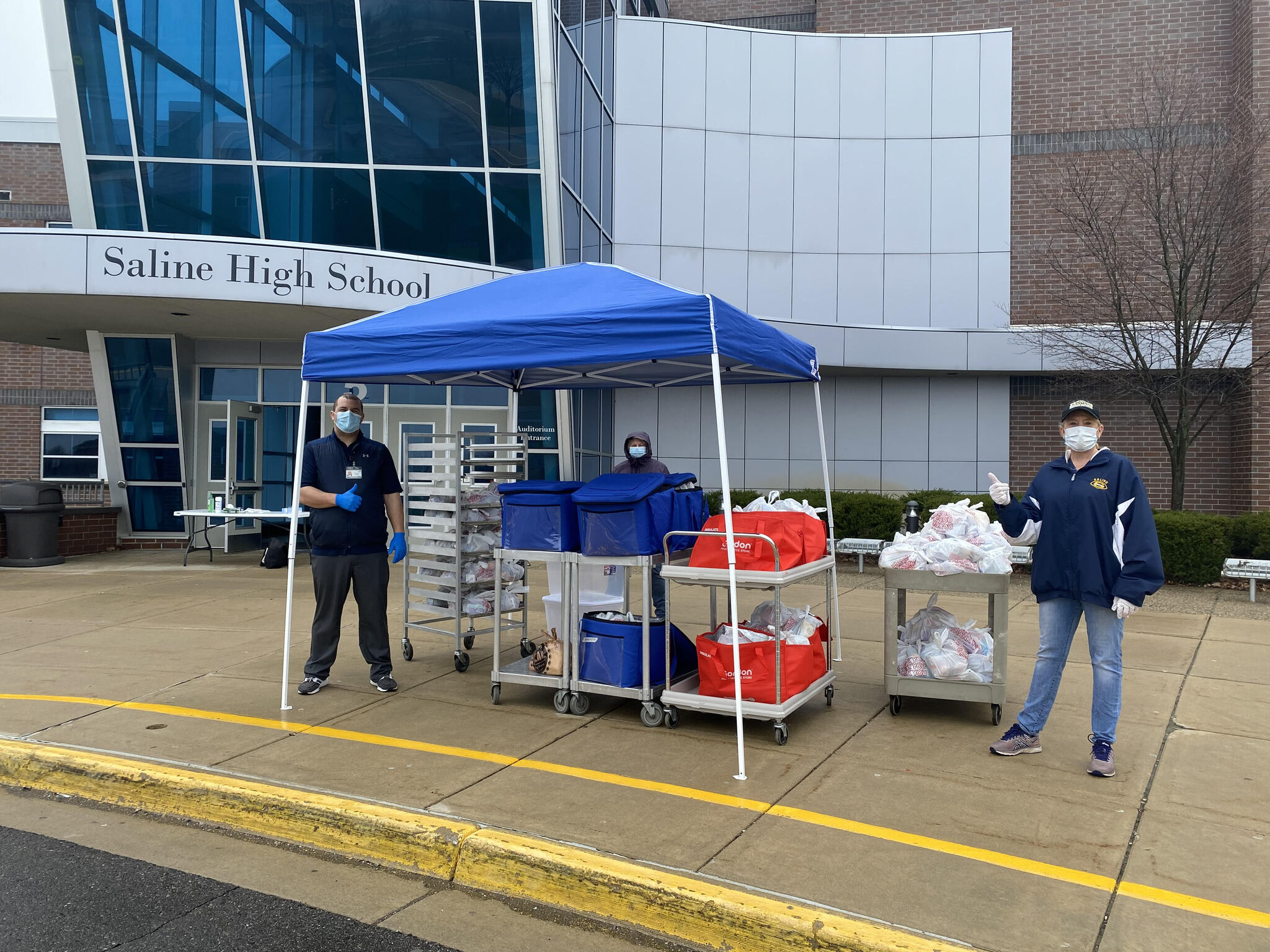 The Saline Area Schools Food Services Department served 1,866 meals to our community on Tuesday April 7th, the first day of the breakfast/lunch distribution program.
Director of SAS Food Services, Larry D'Andrea, was happy with day one. "The first day went really smooth. The team we have is very dedicated and hard-working. I'm very lucky to be a part of it."
In preparation for this program, our Food Services Department worked closely with other local foodservice directors and The Michigan Department of Education on how to make sure Saline Area Schools could provide nutritious meals as safe and efficient as possible. The kitchens were rearranged to ensure they could all work together to create and pack the meals but also follow the social distancing protocols. We currently have six staff members of the SAS Food Service Department working to prepare and pass out the meals."With this team, we feel confident that we can prepare enough meals to feed the children who are in need. I have also had many other people offer to help if the need arises."
For more information on the program and to sign up for meals, please visit our SAS Meals Webpage.
Please make sure to follow the process below: pull through the bus loop (Auditorium Entrance) at the Saline High School in your vehicle, inform the Saline Area Schools employee how many individuals you are picking up for, pop or unlock your trunk and the Saline Area Schools employee will place your packages in the vehicle.
*To maintain the health and safety of our food services employees as well as that of our families, it is critical to limit person-to-person contact! As such, please follow the process instructions carefully!