April 12, 2020
COVID-19 Frontline Spotlight: Troy Wissink, SAS Director of Technology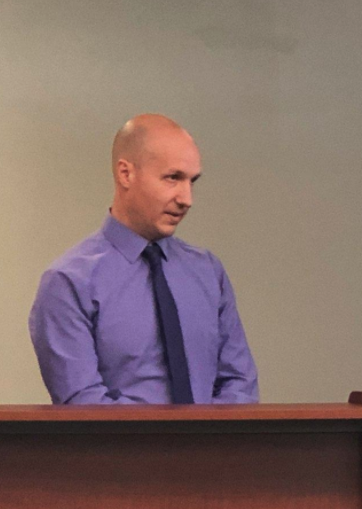 A quick Q&A with Troy Wissink, Director of Technology, to hear about how he and the entire Saline Area Schools technology team are serving our staff and students during this pandemic.
What extra precautions has your team taken to ensure safety while serving the community during this pandemic?
When working in the buildings, the Tech Team takes extra precautions. We are screened by Karan Hervey, our SAS Health Professional every day we are on site. We also have PPE to use when within close proximity with the community and practice social distancing by remaining 6 feet apart at all times.
What major changes have occurred in the operation of your team due to COVID-19?
The SAS Tech Team has faced operational changes similar to what many businesses are going through in these challenging times. We take the precautions talked about earlier when we work on-site. We also work from home and use Google Hangout and Zoom to conduct meetings and stay connected with staff and our parents that have questions or concerns.
What impact does this have on the families of your team?
All families face the challenges of working from home, worrying about loved ones who are sick or vulnerable, and navigating these uncertain times. We all try to be the best parent, teacher, team member, multitasker, friend and family member that we can be.
What is one thing you would like our community to know?
I would like the community to know that we are here for every Saline hornet family. They can reach out to their principal if they have a technology need or question and we are here to help!