April 21, 2020
Crabtree Field Honors Frontline Heroes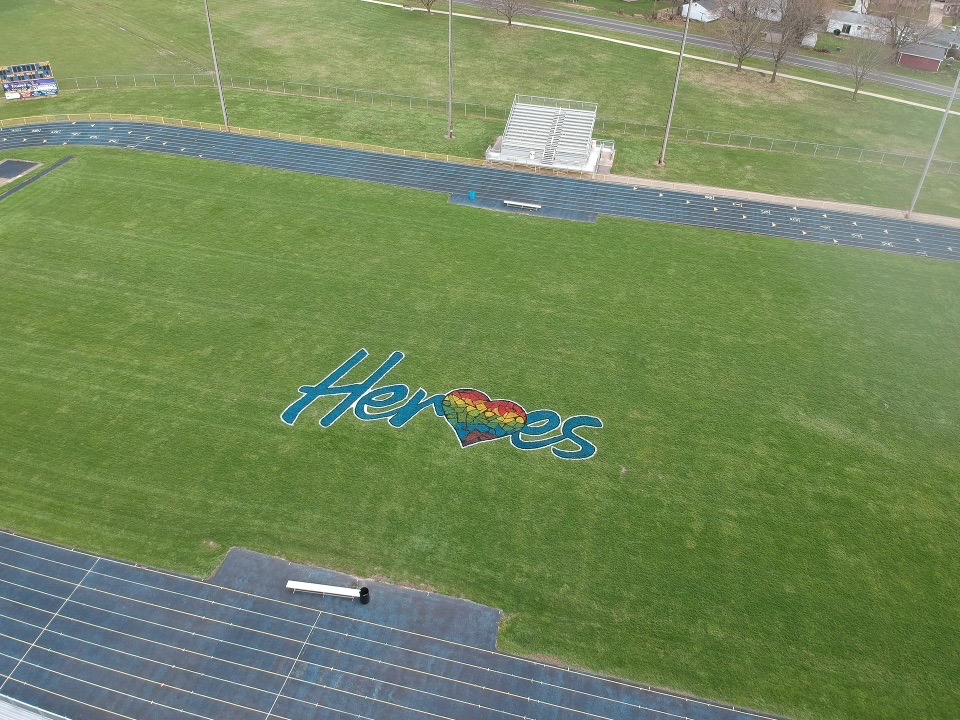 Saline Community member and owner of Painted Yard Art, Jim Hayes, turned Crabtree Field into a display of honor today for frontline heroes battling the COVID-19 pandemic.
How did this project come about?
Last week I was approached to do a project for a hospital in metro Detroit, and then project was put on hold at the last minute. I was really looking forward to it so I started to look for another idea and location.
What is the motivation behind the Artwork?
Simple and clean message. The Rainbows Over Michigan Facebook Page has given nearly 200,000 people a platform to creatively show the appreciation for frontline workers...hence the rainbow mosaic.
How long did it take you to complete the project?
3 hours of planning/prep and 6 hours during the application. The display covers over 3,200 square feet.
Why did you choose Crabtree Field?
Football fields need a big logo at the 50 yard line, and since the pandemic has destroyed sports, it seemed a fitting location.
Have you done any other projects related to COVID-19?
No. I hope this is the first of many.