September 10, 2020
SAS Buildings and Grounds Focused on Health and Safety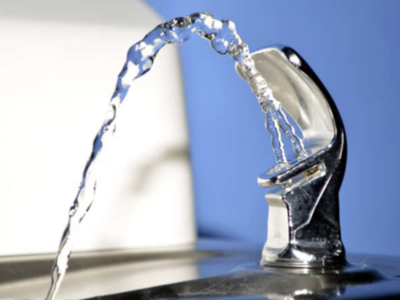 During the reopening stage for Saline Area Schools (SAS), the Buildings and Grounds Department paid extra close attention to addressing the water systems and any potential stagnant water scenarios.
A bacteria growth known as Legionella, when transmitted, can lead to COVID-19 like systems that can escalate infections. This has been recently addressed in the media as "Legionnaires' Disease."
Rex Clary, SAS Director of Operations, took early action when he and his team began opening Saline buildings. "In early August, our Building Leads were instructed to ensure we were moving water through the drinking taps in each facility."
As we moved closer to the return of staff and students in buildings, the attention to detail escalated. "Each week, the Building Lead works with the afternoon custodial crew to flush all drinking taps and will continue to do so until our buildings are at consistent capacity. Pleasant Ridge has been operating since early July (with summer programming) and we have had our custodial staff in the buildings since early May."
In addition, Clary says they are focused on the AC units which push out mist that can be contaminated. "Every six weeks, HOH Water Technology tests the water used in the chiller and we treat it as necessary."
To ensure the safety of all SAS staff and students, we continue to advise with Nova Environmental in regards to water testing, asbestos and air quality audits.