October 6, 2020
Community Spotlight: Face Shield Donation to SAS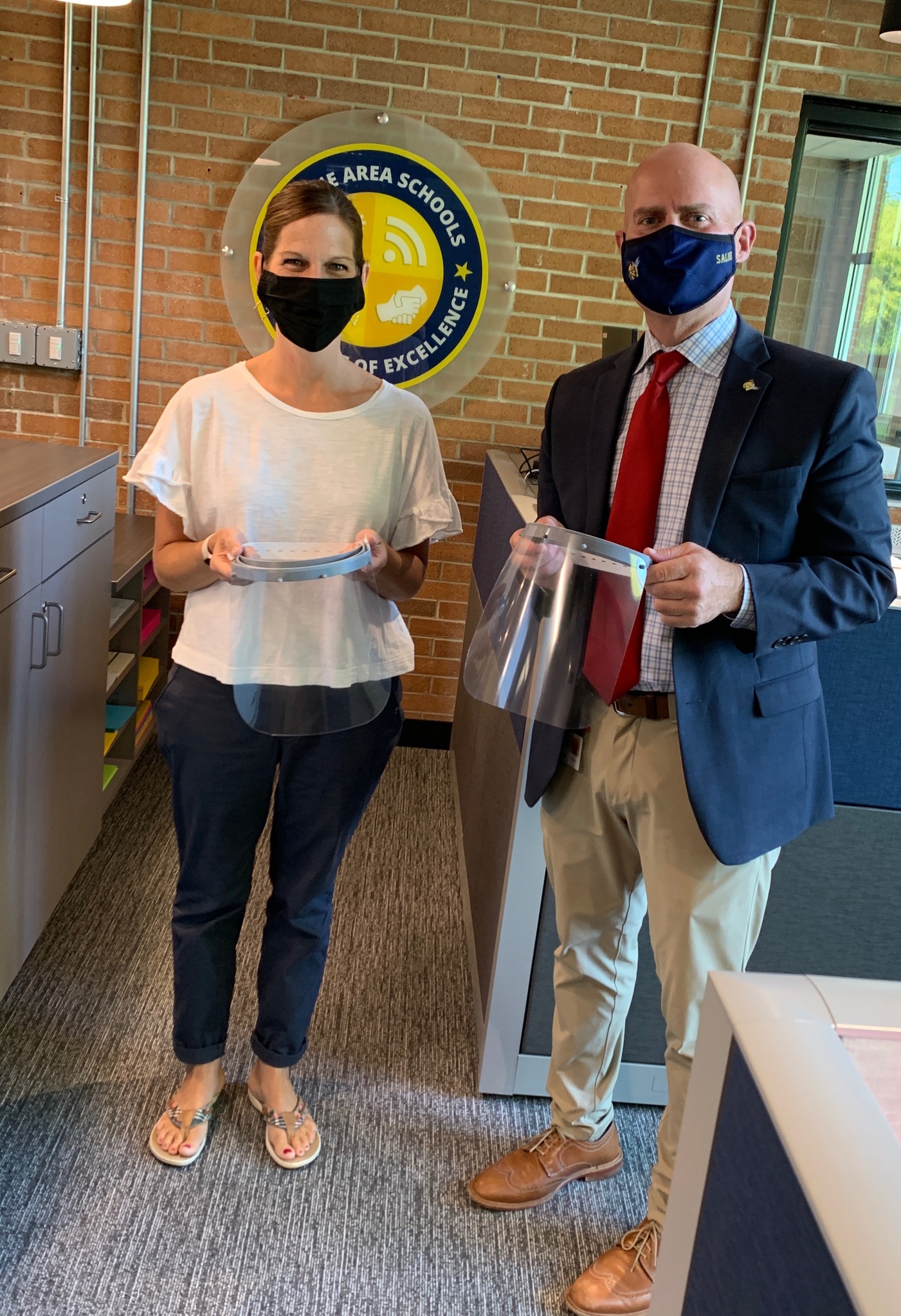 A special thank you to the Reynolds family for their kind donation of 300 face shields for Saline Area Schools employees.
Paul Reynolds is the Chief of Pediatric Anesthesiology at the University of Michigan. Both of his children attended Saline Area Schools and his grandchildren are current Hornets!
Paul's son, Tim, is a Pediatric Anesthesiologist at the University of Michigan, Mott Children's Hospital and is grateful for his experience growing up in Saline. "Being a student in Saline prepared me both academically and socially to excel in higher education. We are fortunate that our children have the same opportunity to be a part of such a fantastic school district."
Katie Reynolds delivered the face shields to Superintendent Graden last week and recognizes our staff as essential workers. "Being an essential worker can be stressful during this time. We are hopeful that the PPE supplied will allow educators and staff to feel more comfortable doing their job during the pandemic."
Thank you for your support of Saline Area Schools, Reynolds family!