October 20, 2020
NEW TEACHER SPOTLIGHT: Kaitlyn Gasparovich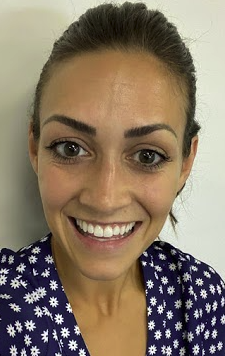 Location: Heritage School, 4th grade
Hometown: Saline
Education: GVSU
Favorite Book: Culturally Responsive Teaching and The Brain
Favorite Hobby: Spending time with family and friends
Leadership Style: A balanced mix between democratic, transformational and servant leadership.
What is your leadership style? I work to inspire, facilitate goal achievement and ensure everyone is heard!
List the top 3 things that are essential to a productive classroom: Relationships
Who or what has inspired you to teach? All of my past Saline teachers :)A dream come true.
Describe what it's like to be an employee of Saline Area Schools: I have always wanted to be a Saline teacher. I was once a Hornet and am SO PROUD to be back.
Twitter Handle: @KaitlynGasparo1