November 12, 2020
Saline High School Hornet Hutch - Supporting Students!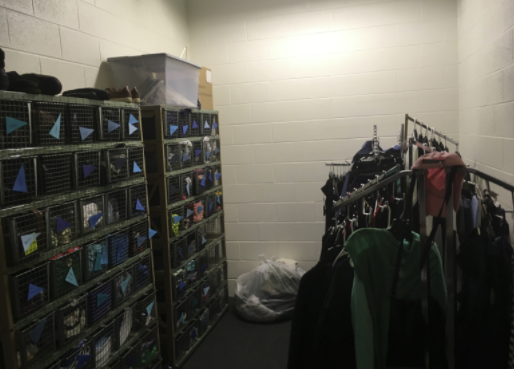 Saline Area Schools prides itself in providing every student with a high level of education. However, some students, through no fault of their own, may not be properly equipped to receive that education on the same level as their classmates, especially in the face of the current pandemic. This is where the Hornet Hutch steps in.
Created one and a half years ago by the Saline High School Counselors and located at the high school, the Hutch seeks to provide students with whatever materials they may need to be successful. If a student is in need of clothes, the Hutch has a wide selection of both donated and new apparel to choose from, ranging from shoes to shirts to dresses to socks. If a student is in need of supplies there is an assortment of notebooks, binders, backpacks, and more. The Hutch also provides toiletries and other necessities.
To access the Hornet Hutch a student will be referred to the counseling staff by their teacher. They will then be guided to the Hutch, which is located in a discreet location for privacy. The student will be able to take whatever they may need at no cost. The Hornet Hutch, then, seeks to help any student in need to be ready and prepared for school.
For more information please contact the High School Counseling Staff. Their contact information can be found here.
Student Writer: Noah Socha