April 8, 2021
Tri 3 Asynchronous Open House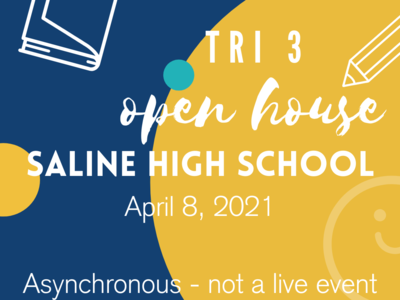 April 8, 2021
Greetings Saline High School Parents & Guardians:
Today is our asynchronous Open House for Trimester 3! Today's event will not be live, so you can look through your videos at your convenience.
All videos can be found at this link and are alphabetical by the teacher's last name. These videos are overviews of the courses taught for the third trimester. If you have any questions following the video, please email the teacher directly.
In order to find your student's schedule, you can log in to PowerSchool (district code is TPLT) or ask your student to recreate it for you. PowerSchool resources can be found by clicking here. You can also download the app for iOS or Android.
As always, please check our website and social media for updates. We appreciate your ongoing support, and Go Hornets!

Thank you,
Ms. Theresa Stager
Assistant Principal of Curriculum and Instruction
stagert@salineschools.org