October 28, 2021
SAS DEI Parent Education Series with Channon Washington
Channon Washington, SAS Consultant for Culturally Responsive Teaching, will be hosting a 3 part series of informational sessions for SAS parents/guardians, explaining the purpose and content of Culturally Responsive Instruction. These sessions will explore the district and building level focus of continuing the diversity, equity, and inclusion work that has already been accomplished, and setting SAS up for culturally responsive success for years to come. Following the learning experience, we will open up to parents' questions, concerns, and wonderings about what they've learned.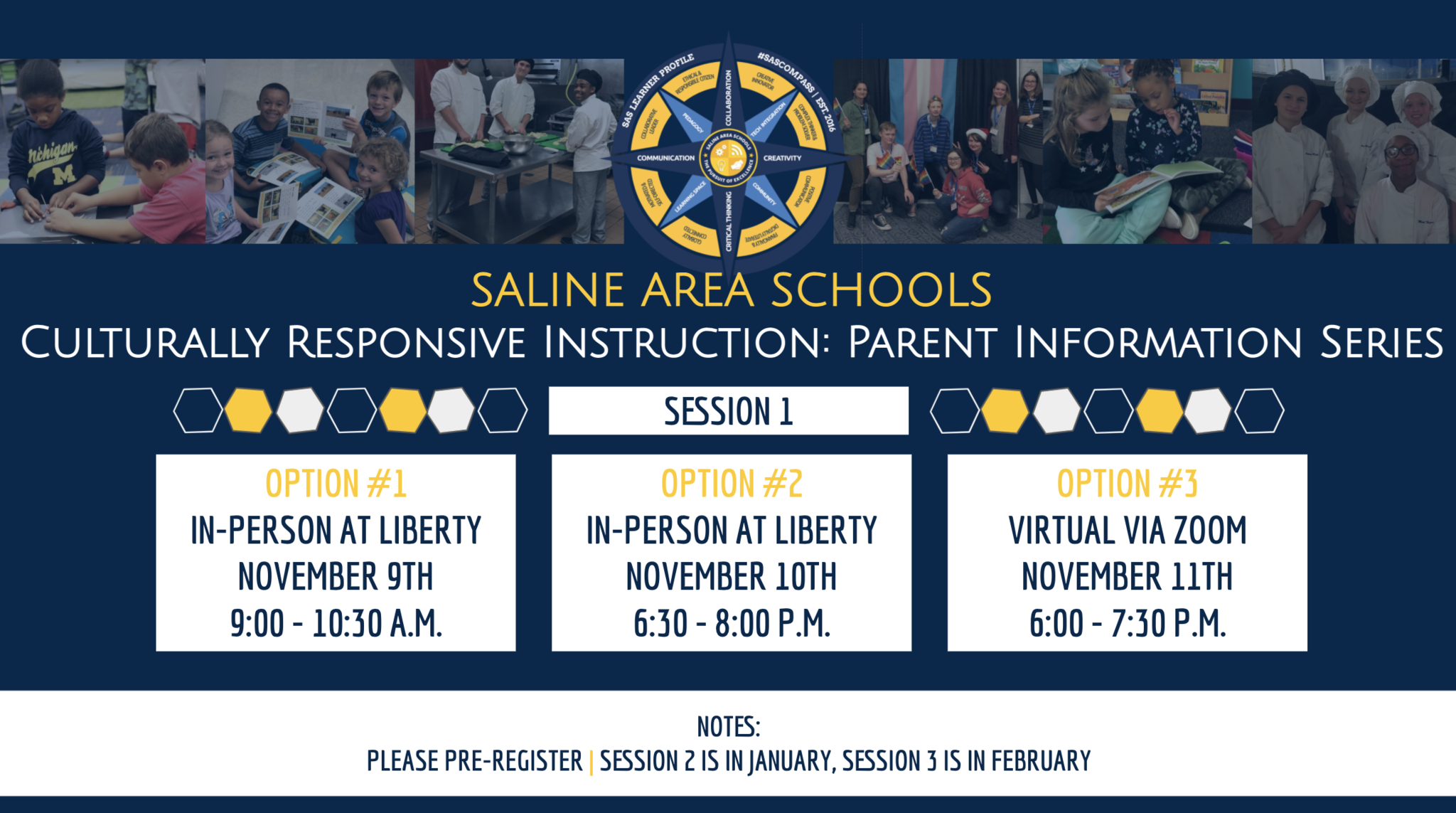 Session 1 - November
Session 2 - January (more information coming soon)
Session 3 - February (more information coming soon)
---
Questions?
Contact Channon Washington (washingc1@salineschools.org)