STUFF THE BUS is coming to a location near you!
Each neighborhood/business location will have specific items to help Saline Area Social Service continue its 60 years of fantastic service to the Saline community – thanks to your support!

On Friday, August 13th, community member Paul Hynek will be onboard a SAS school bus alongside a handful of committed students. Throughout the day, the bus will make 15 total stops - weaving in and out of our Saline neighborhoods, community centers, and local businesses. Items requested by Saline Area Social Service have been pre-assigned and collected throughout the summer.

route map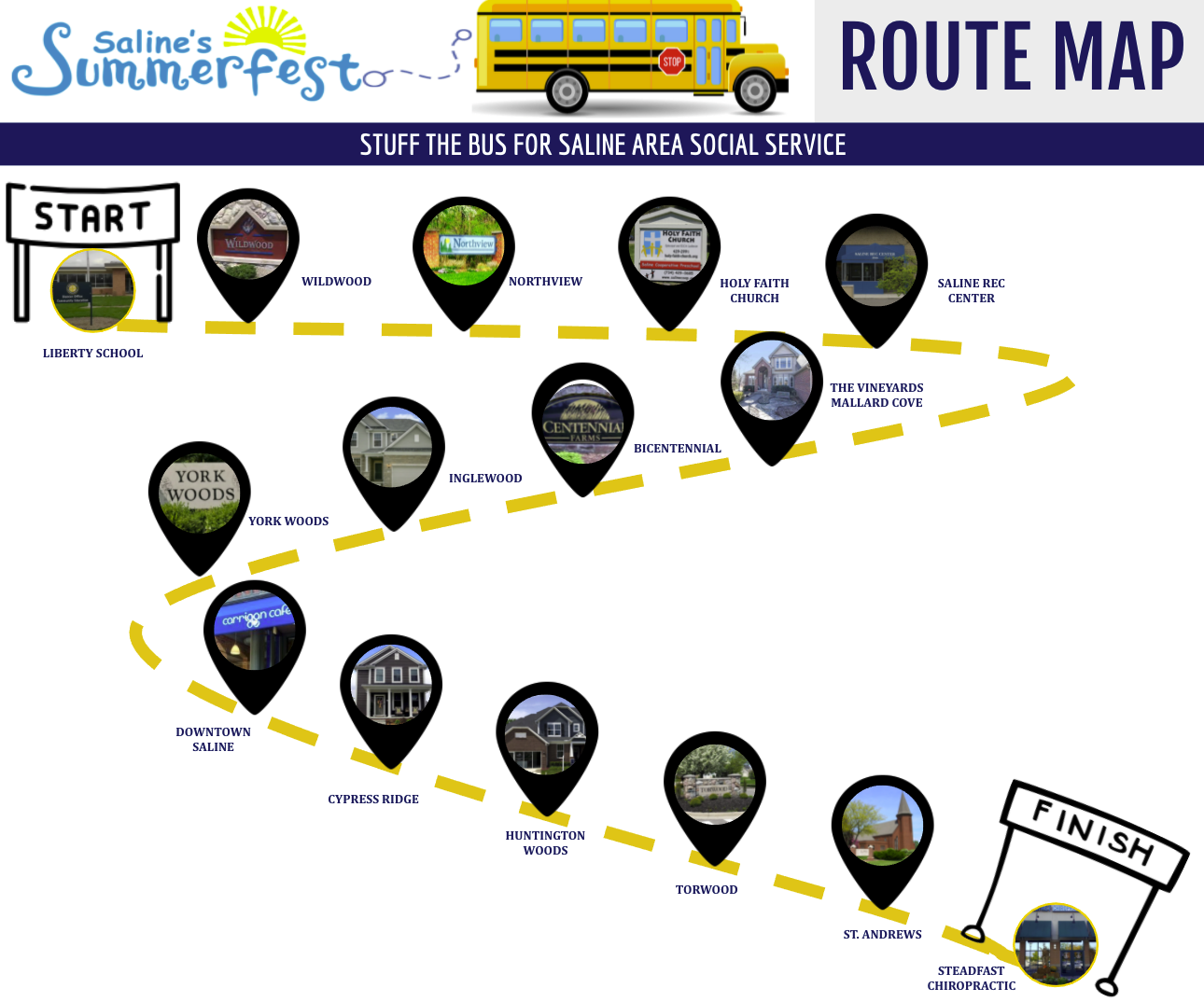 WHERE CAN I DONATE? WHAT IS NEEDED?