Biographies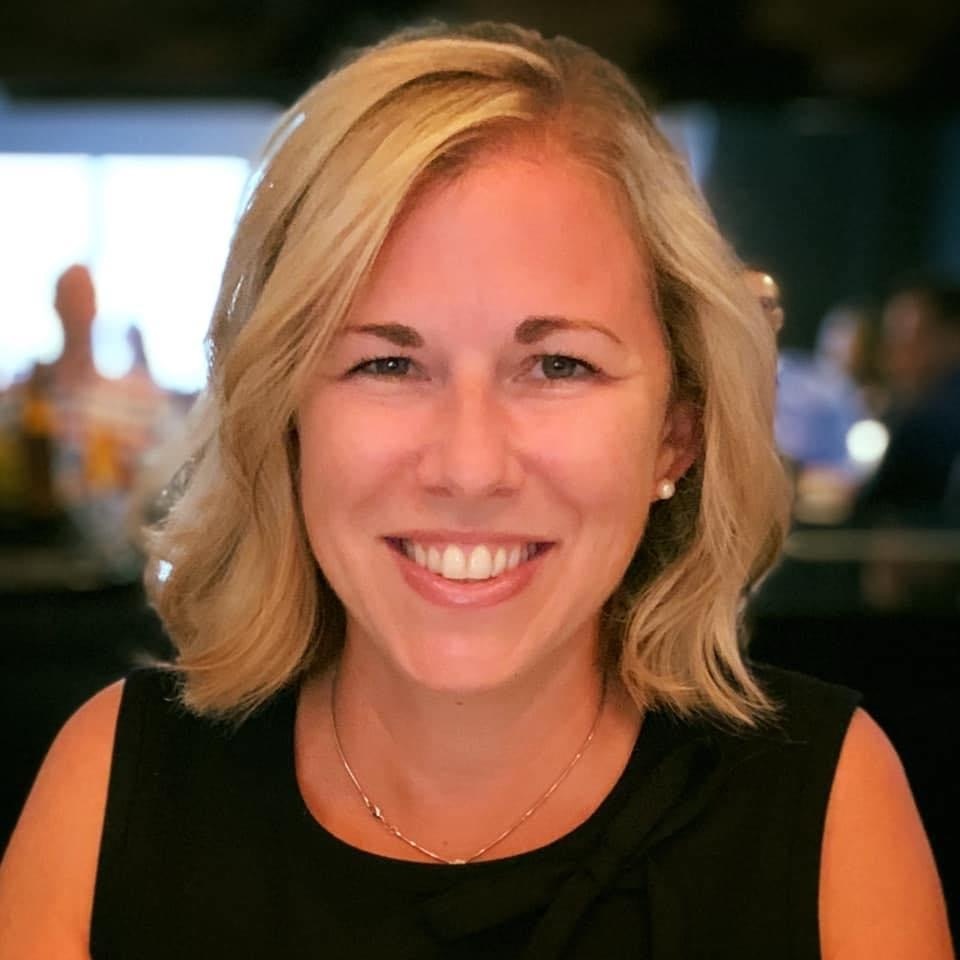 Jennifer Steben, President, was elected to the Board in November 2018. She is the Managing Director, Custom Programs, for Executive Education at the Ross School of Business, University of Michigan. She creates transformative programs for high-performing executives in corporations worldwide, with emphasis on positive business, digital transformation, innovation, and global mindset. In 2020 she received her Certified Board Member Level 1 and Award of Merit Level 2 Certifications, as well as her Advocacy Skills Specialty designation from the Michigan Association of School Boards.
She has a degree from the University of Michigan- Ann Arbor, and executive leadership training from The Wharton School at the University of Pennsylvania and the Michigan Ross School of Business. She has been in digital publishing and higher education for over 20 years.
In addition to the Saline Board of Education, she sits on the Board of Directors for Girls on the Run of Southeastern Michigan. She previously sat on another academic Board, the Executive MBA Council, the organizational body for degreed graduate business education globally.
From Pre-K to executive education, Jennifer believes in lifelong learning and is active in volunteering. She additionally supports The ChadTough Foundation, Junior Achievement, local PTA/Os and animal rescue organizations. Her and her husband, Tyler built a house in Saline in 2005, but her family has been in Saline for over 100 years. They have boy/girl twins at Saline Middle who are very active in Saline Community organizations and local athletics including travel soccer, gymnastics, competitive and sideline cheer, dive, cross country, and track. Her email is stebenj@salineschools.org. Term expires 12/31/2024
Michael McVey, Vice President, was elected to the Board in November 2016. He has lived in Saline since 2007. In 204, he married Christen Mitchell, a Saline native. Together they have three grown and mostly-grown daughters.
Michael is a professor in the Teacher Education Department at Eastern Michigan University where he also served as Interim Senior International Officer and Acting Director of the Graduate School. Before entering higher education, he taught high school (English and Special Education) for almost 20 years. He also serves on the Board of Directors for ISTE (International Society for Technology in Education) and is President of the Washtenaw Association of School Boards. His email address is mcveym@salineschools.org and he tweets using @trusteemcvey.1 Term expires 12/31/2022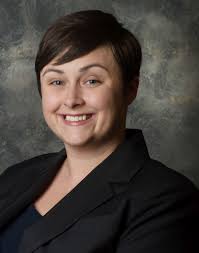 Susan Estep, Secretary, was elected to the Saline Board of Education in November of 2018. She earned a Master of Arts in Educational Leadership with a focus in Higher Education and Student Affairs from Eastern Michigan University, and a Bachelor of Arts in Interdisciplinary Studies with a focus in Leadership and Social Change from Virginia Tech.
Susan is the Program Manager of the Women's Resource Center at the University of Michigan in Dearborn. As a Student Affairs professional, she supports college students in their development in and outside of the classroom. She has facilitated service-learning courses, student leadership programs, academic and life skills classes, and implemented Title IX Trainings for new college students. Susan serves on university, regional and national boards and regularly presents at conferences on topics of student support programs in higher education. Susan and her wife moved to Saline in 2010. They have two children in the Saline Area Schools District. Her email is esteps@salineschools.org. Term expires 12/31/2024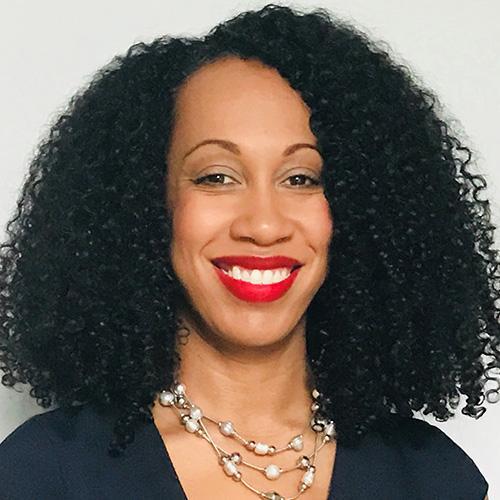 Kandace Jones, Trustee, was appointed to the Board on May 25, 2021. She brings 18 years of K-12 education consulting and management experience working with and for federal, state, and local education agencies; nonprofits; and the private sector on program implementation and improvement. Much of her career has been devoted to fostering inclusive and equitable educational environments and cultivating the next generation of leaders.
She currently serves as Co-Director of a U.S. Department of Education-funded technical assistance and capacity-building center, where she leads a team of expert education consultants in the delivery of capacity-building support to state and local education agencies (SEAs and LEAs) in Indiana, Michigan, and Ohio. Prior to this role, she served as President and CEO of Junior Achievement of Southeastern Michigan. Under her leadership, the organization's K–12 career readiness programs served nearly 57,000 students throughout 10 counties in Southeastern Michigan.
Previously, Trustee Jones served as Advisor for School Turnaround and Chief of Staff in the Office of Elementary and Secondary Education at the U.S. Department of Education. Trustee Jones also served as Director of the Office of Out-of-School Time Programs for DC Public Schools, where she was responsible for the management of a team of 150 implementing afterschool and summer programs across 102 schools serving more than 12,000 students.
Trustee Jones moved from Washington, DC to Michigan in 2016. She has lived within the boundaries of Saline Area Schools since 2017 with her husband, a professor at University of Michigan, and her two sons. She has actively contributed to the community through volunteering in the schools and in the City of Saline, including serving as Vice Chair of the City of Saline DEI Taskforce. To contact Trustee Jones, email jonesk2@salineschools.org. Term expires 12/31/2022
Brad Gerbe, Trustee, was elected to Saline Board of Education in November of 2020. In 2001, he graduated from Lyman Briggs College at Michigan State University with a Bachelor of Science degree in Biological Sciences. Brad also possesses a Professional Teaching Certificate from the State of Michigan for the content areas of Biology and Chemistry. In 2009, he earned a Master of Art degree in K-12 Educational Leadership from Eastern Michigan University.
Brad has spent the last 17 years as a dedicated educator for the Manchester Community Schools. Brad teaches high school Biology, Chemistry, Anatomy & Physiology, and Forensic Science. In addition, he coordinates the Link Crew and is the K-12 department chairperson for science. Brad has coached basketball at numerous levels including Varsity, JV, Freshman, 8th grade, travel and rec. He also coaches community baseball. Brad has a strong background in school finance as has experience negotiating contracts.
Brad and his wife Jess moved to Saline in 2010. They have two children, Graham and Bryce, in the Saline Area Schools. He wants the students of Saline to know that they are the sole focus and intention of the school district. "Jess and I moved to Saline because Saline has an extraordinary school system. Jess and I are grateful to enroll our children in the Saline Area Schools and we willingly entrust their education to the tremendous educators and support personnel who make our school system great. I am humbled and honored to be elected to the Board of Education and I am hopeful that the students and community will visit the Board often. I want to partner with you. I believe that we are all in this together!" His email is gerbeb1@salineschools.org. Term expires 12/31/2024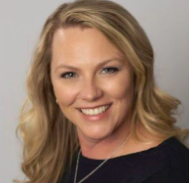 Jenny Miller, Trustee, was elected to the board in November 2020. She has a Bachelor's Degree in Education from Eastern Michigan University with minors in Language Arts, Science, and Early Childhood Education. Additionally, she earned a Master's in the Art of Teaching from Marygrove College. Jenny currently works for Ann Arbor Public Schools as a Literacy Expert. Prior to working at AAPS, she was an elementary teacher for Saline Area Schools for many years.
The Miller Family has lived in the Saline School District for 16 years. Jenny and her husband, Wes, have three children, Ally, Drew, and Laney. All three have attended Saline Schools since kindergarten and are now students at Saline High School. Jenny enjoys attending events to support Saline Schools such as the Foundation for Saline Area Schools Annual Snowblast and a variety of sporting events. You can often find her cheering at a field hockey game, tennis match, dive meet, or dance performance. You can contact Jenny by emailing: millerj4@salineschools.org. Term expires 12/31/2024


Dennis Valenti, Trustee, was appointed to the Board in June 2015. He was re-elected in November 2016. Dennis is a graduate of Saline Area High School. Dennis received his Juris Doctorate (Law) degree, Master's of Business Administration (Finance) degree and Bachelor's of Business Administration (Finance/Accounting) degree all from various universities within the state of Michigan. Prior to serving on the School Board, Dennis served as a trustee of the Foundation for Saline Area Schools for ten years and is a current trustee of the Robert F. Redies Foundation and the Jack Crabtree Tribute Fund. Dennis is a past president of the Pittsfield Twp. Optimist Club. He is a practicing attorney with the Ann Arbor law firm Conlin, McKenney & Philbrick, P.C. His email address is valentid@salineschools.org. Term expires 12/31/2022
Central Administration

Dr. Stephen Laatsch is the 19th Superintendent for the Saline Area Schools, hired by the Board of Education in April of 2021. Steve has been in public education for 20 years. He served as a 6th grade teacher and 8th grade science teacher in the Montgomery County Public Schools in Rockville, MD from 1993-1997. Steve joined the Saline Area Schools in 1997 and has enjoyed various roles including technology instructor, 6th grade teacher, assistant principal, principal and assistant superintendent of instruction. Steve holds a B.A. in Elementary Education from Michigan State University, an M.A. in Administrator Leadership from Johns Hopkins University, and a PhD.in Educational Leadership from Eastern Michigan University. Steve lives in Pittsfield Township with his wife, Laura, and two children, Jade and Jett.
You can connect with Steve via email at laatschs@salineschools.org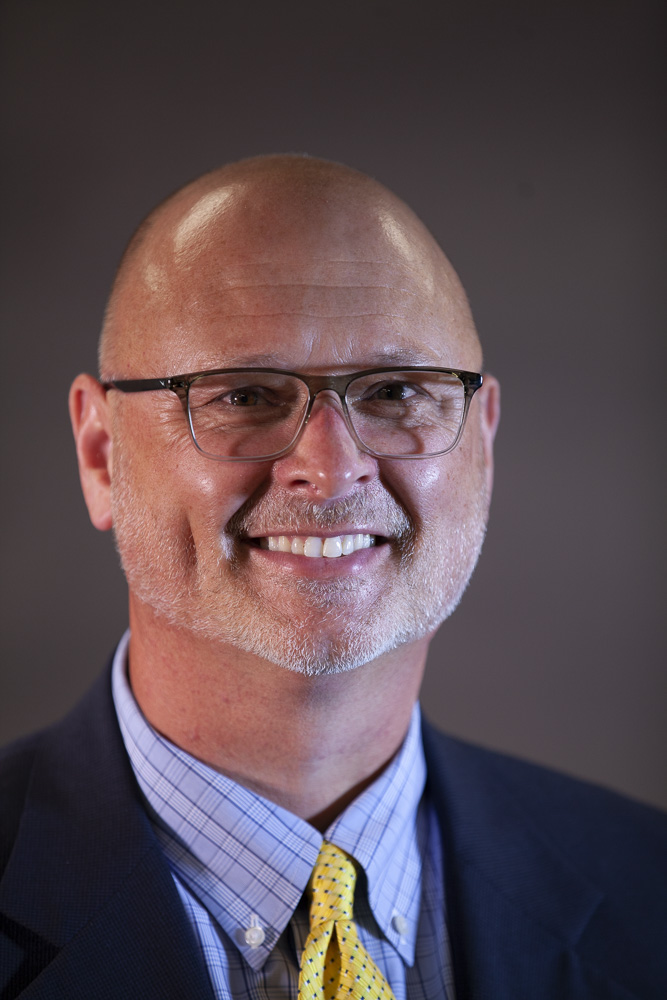 Curt Ellis is the Assistant Superintendent of Human Resources. After working in the field of interscholastic athletics for 20 years, Curt became the Assistant Superintendent of Human Resources for Saline Area Schools in September of 2011. In 2012, Curt was honored by the Michigan High School Athletic Association with the Allen W. Bush Award, recognizing 15 or more years of service and unusually frequent and significant contributions to the MHSAA. A Saline resident for more than 40 years, Curt received both his bachelor's and master's degrees from Eastern Michigan University. Curt and his wife Monica have 2 children - Caitlin (Bowling Green State University 2017) and Grant, (Grand Valley State University, 2019).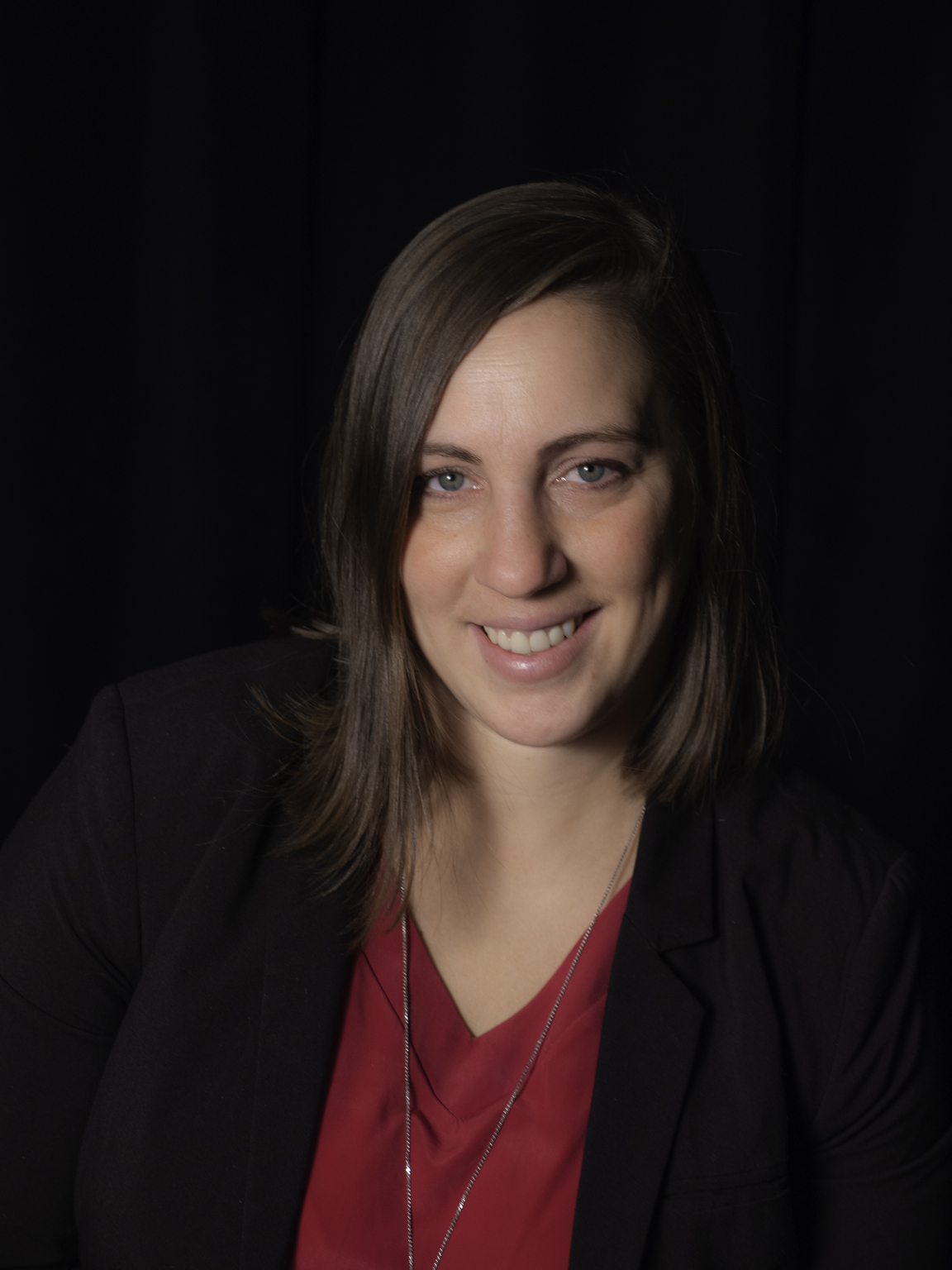 Miranda Owsley joined the Saline Team in December 2018 as the Assistant Superintendent of Finance. She comes with over 10 years of public school experience in a variety of roles and locations which brings a depth to her leadership. She holds a B.S. in Education from Grand Valley State University, and M.B.A. in Accounting and School Financial Management paired with a Graduate Certificate in K-12 Education Leadership from Keller Graduate School of Management and completed the Chief School Business Official Certification Program from Northern Illinois University. She also holds an MDE Administrative Certificate and MSBO CFO certification. Miranda grew up in Grass Lake and went to school in Michigan before moving to Chicago, then moving back to Michigan to raise her son, Harry, in Chelsea with her husband. You can contact her via email at owsleym@salineschools.org.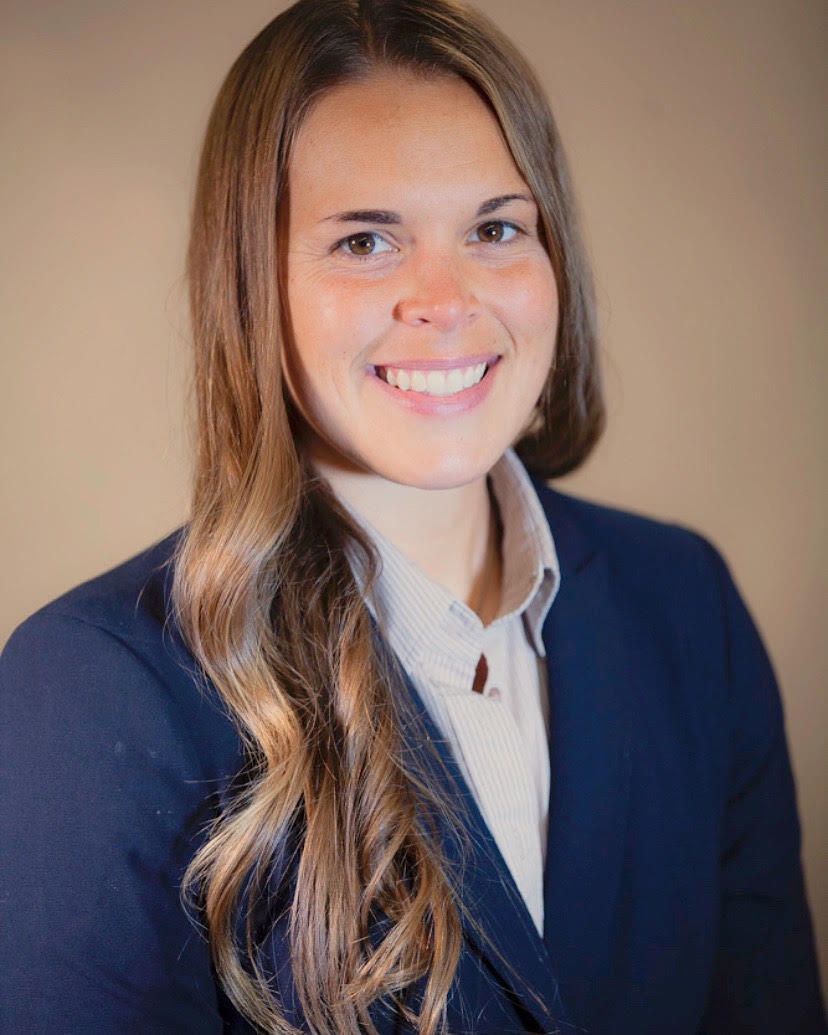 Anna Britnell is the Director of Communications and Community Relations, a new position added to the district in the summer of 2020. Anna has spent 12 years in public education, first in high school athletics and most recently as a Program Specialist in the Saline Community Education Department. She earned a Bachelor of Arts in Sport Management and Communication from the University of Michigan, a Master of Education in Educational Leadership from Wayne State University, and holds a Michigan School Administrator Certificate. Anna resides in-district with her husband and two sons, Charlie and Brodie, who are proud Saline Hornets.
---