Biographies
"Heidi" Elizabeth Pfannes, President, was elected to the Board in November 2014. She moved to the Saline Area in 2012 with her husband Ed and her son Eddie. They selected Saline because of the outstanding schools.
Heidi spent 29 years working with public school districts across the state representing an architectural firm. She now is employed by Albert Kahn architects in Detroit as their Business Development Manager. Heidi served 6 years as a Board of Education member in her previous district, Mattawan, which is very similar to Saline. During her tenure on the board she earned the Michigan Association of School Boards Master Platinum level with an Advocacy endorsement. She has been involved with MASB presenting at conferences and workshops to encourage excellence in School Board leadership. "I am very excited to be a part of making sure Saline Area Schools offers the very best education for all our students and is preparing them to be outstanding adults and future leaders." Her email address is pfannesh@salineschools.org.
Paul Hynek, Vice President, was elected to the Board of Education in November 2014. Paul previously served on the Board from 2006-2010 and 2012-2014. Paul and his wife, Gina, have resided in Saline since 1994. They have four children, all graduates of Saline High School. Paul received his Bachelor's Degree from the University of Michigan - Dearborn. Paul has worked in the Information Technology arena for 37 years and is currently employed by Meridian Health Plan in downtown Detroit. Paul is active with many District and Civic initiatives. His email is hynekp@salineschools.org.
Tim Austin, Secretary, was elected to the Saline Board of Education in November 2014. Tim grew up in Saline and is a Saline High School graduate. Tim, along with his wife and two children, moved back to Saline in 2012. Their kids currently attend Saline Middle School and Heritage Elementary School, respectively. Tim is the President of A&H Lawn Service, Inc., a local small business that he partnered in after graduating from high school. His email address is austint@salineschools.org.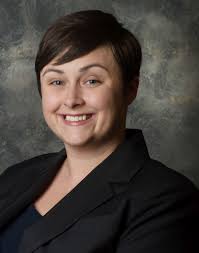 Susan Estep, Trustee, was elected to the Saline Board of Education in November of 2018. She earned a Master of Arts in Educational Leadership with a focus in Higher Education and Student Affairs from Eastern Michigan University, and a Bachelor of Arts in Interdisciplinary Studies with a focus in Leadership and Social Change from Virginia Tech.
Susan is the Program Manager of the Women's Resource Center at the University of Michigan in Dearborn. As a Student Affairs professional, she supports college students in their development in and outside of the classroom. She has facilitated service-learning courses, student leadership programs, academic and life skills classes, and implemented Title IX Trainings for new college students. Susan serves on university, regional and national boards and regularly presents at conferences on topics of student support programs in higher education. Susan and her wife moved to Saline in 2010. They have two children in the Saline Area Schools District. Her email is esteps@salineschools.org.
Michael McVey, Trustee, was elected to the Board in November, 2016. He has lived in Saline since 2007. Some locals may remember his "New in Town" columns which were featured in the Saline Reporter. In 2014, he married Christen Mitchell, a Saline native. Together they have three daughters.
Michael is a professor of educational technology at Eastern Michigan Universiy and presently also serves as EMU's Senior International Officer (SIO). Before entering higher education in 1999, he was a high school teacher (English and Special Education) for almost 20 years. His email address is mcveym@salineschools.org.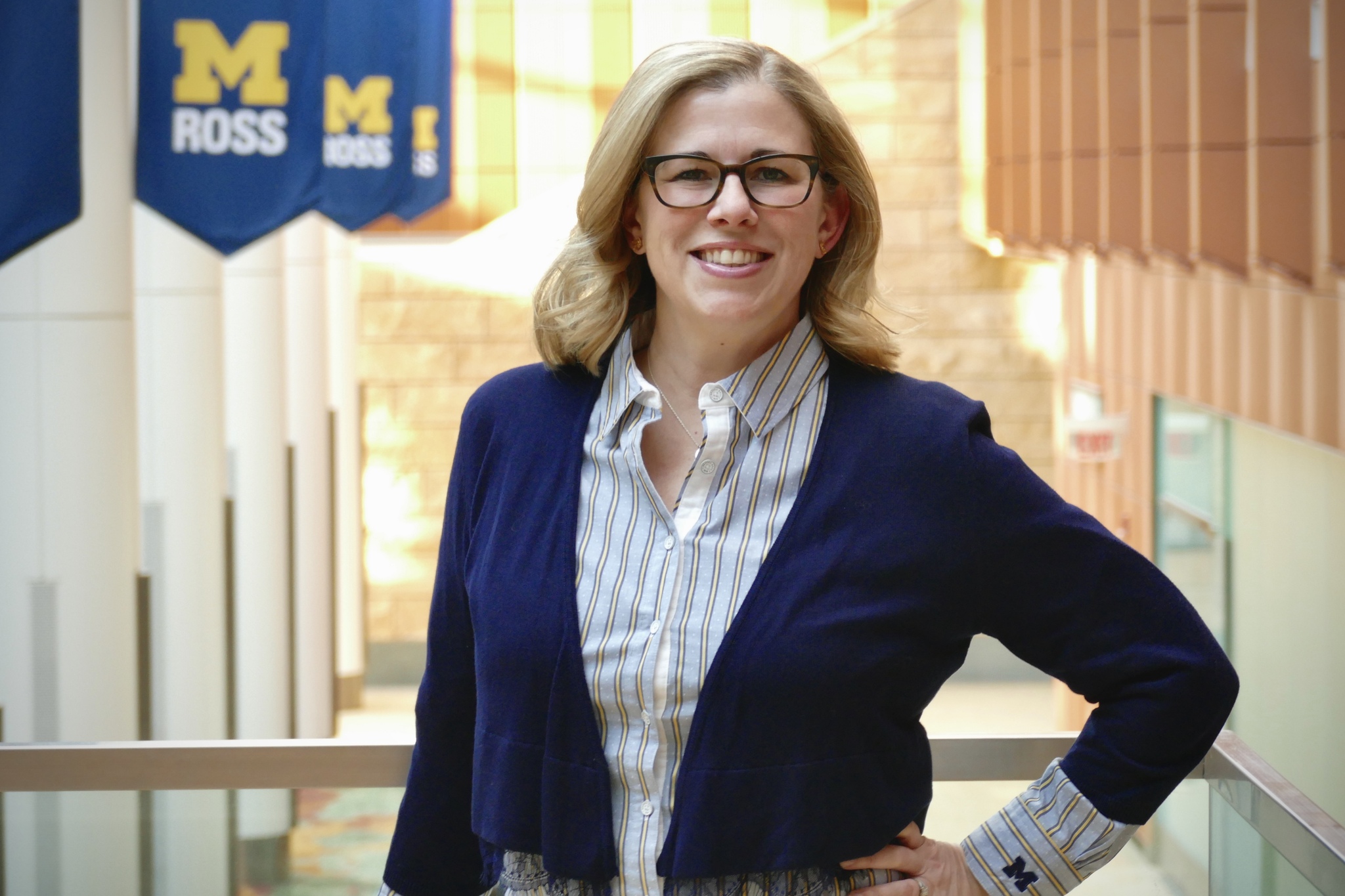 Jennifer Steben, Trustee, was elected to the Board in November 2018. She is the Managing Director, Custom Programs, for Executive Education at the Ross School of Business, University of Michigan. She creates transformative programs for high-performing executives in corporations worldwide, with emphasis on positive business, digital transformation, sustainability, and global mindset. In 2020 she received her Certified Board Member Level 1 and Award of Merit Level 2 Certifications from the Michigan Association of School Boards.
She has a degree from the University of Michigan- Ann Arbor, and executive leadership training from The Wharton School at the University of Pennsylvania. She has been in digital publishing for over 20 years. She previously sat on another academic Board, the Executive MBA Council, the organizational body for degreed graduate business education globally.
In addition to the Saline Board of Education, she is active in volunteering and advocating for the education, health and happiness of children. She is involved in The ChadTough Foundation, Girls on the Run, Junior Achievement, and PTA/Os. Her and her husband, Tyler, built a house in Saline in 2005, but her family has been in Saline for over 100 years. They have boy/girl twins at Heritage who are very active in Saline Community organizations and local athletics including travel soccer, gymnastics, competitive and sideline cheer, dive, cross country, track, and dance. Her email is stebenj@salineschools.org.
Dennis Valenti, Trustee, was appointed to the Board in June 2015. He was re-elected in November 2016. Dennis is a graduate of Saline Area High School. Dennis received his Juris Doctorate (Law) degree, Master's of Business Administration (Finance) degree and Bachelor's of Business Administration (Finance/Accounting) degree all from various universities within the state of Michigan. Prior to serving on the School Board, Dennis served as a trustee of the Foundation for Saline Area Schools for ten years and is a current trustee of the Robert F. Redies Foundation and the Jack Crabtree Tribute Fund. Dennis is a past president of the Pittsfield Twp. Optimist Club. He is a practicing attorney with the Ann Arbor law firm Conlin, McKenney & Philbrick, P.C. His email address is valentid@salineschools.org.
Scot Graden was named Superintendent of Saline Area Schools in March 2008. He began his career with Saline in 1995 as a Community Education Program Specialist. In 2000 he became the Director of Community Education. In addition to his Community Education responsibilities, he served the district at various times as the Interim Athletic Director, Alternative High School Principal, and Executive Director of Community Services. He was named the 2005 Saline "Citizen of the Year" and in 2008 he was awarded the George A. Anderson "Vision Award" given to the a government leader who has demonstrated a clear and consistent vision for the Saline community. He holds a bachelor's degree from Central Michigan University, a master's degree from Eastern Michigan University, and a second master's degree from Michigan State University.

You can view Mr. Graden's blog or contact him via email gradens@salineschools.org or by phone at (734) 401-4001.
Steve Laatsch is the Assistant Superintendent of Instructional Services for the Saline Area Schools. Steve has been in public education for 20 years. He served as a 6th grade teacher and 8th grade science teacher in the Montgomery County Public Schools in Rockville, MD from 1993-1997. Steve joined the Saline Area Schools in 1997 and has enjoyed various roles including technology instructor, 6th grade teacher, assistant principal, principal and assistant superintendent. Steve holds a B.A. in Elementary Education from Michigan State University, an M.A. in Administrator Leadership from Johns Hopkins University, an Ed.S. in Educational Leadership, and is currently pursuing his Ed.D. from Walden University. Steve lives in Pittsfield Township with his wife, Laura, and two children, Jade and Jett.
You can view Mr. Laatsch's blog and contact him via email at laatschs@salineschools.org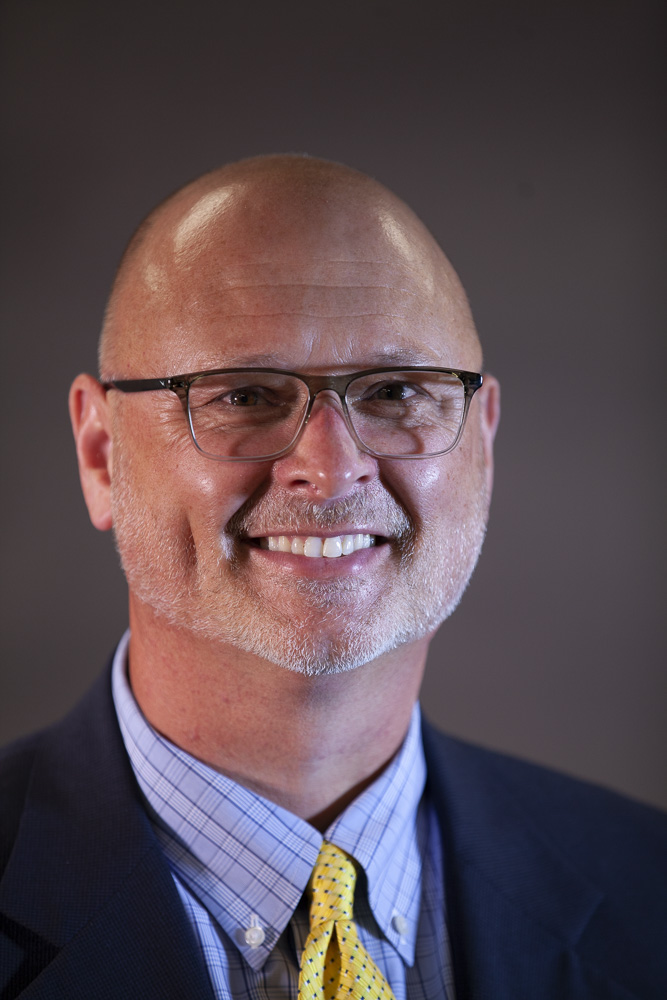 Curt Ellis is the Assistant Superintendent of Human Resources. After working in the field of interscholastic athletics for 20 years, Curt became the Assistant Superintendent of Human Resources for Saline Area Schools in September of 2011. In 2012, Curt was honored by the Michigan High School Athletic Association with the Allen W. Bush Award, recognizing 15 or more years of service and unusually frequent and significant contributions to the MHSAA. A Saline resident for more than 40 years, Curt received both his bachelor's and master's degrees from Eastern Michigan University. Curt and his wife Monica have 2 children - Caitlin (Bowling Green State University 2017) and Grant, (Grand Valley State University, 2019).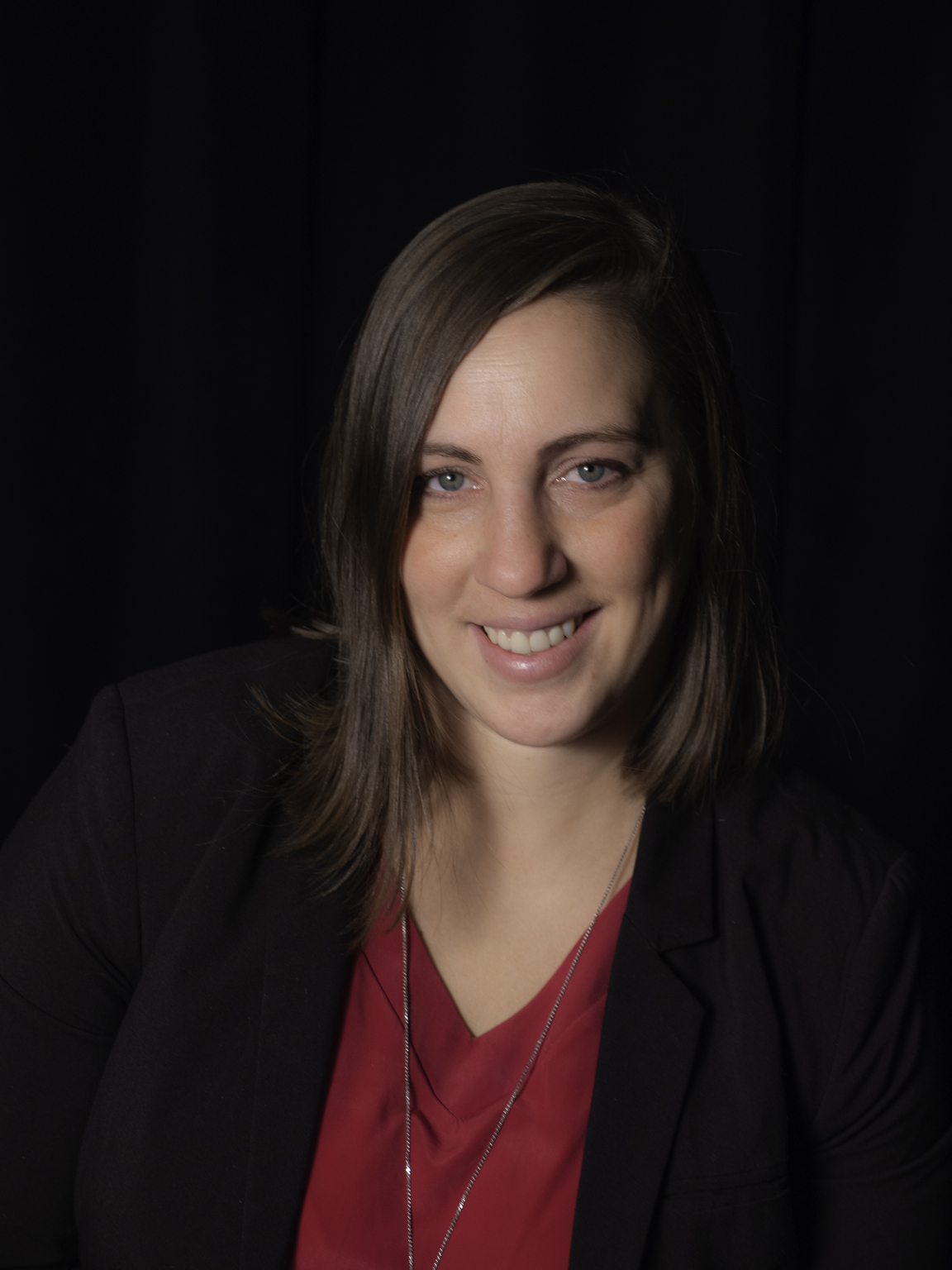 Miranda Owsley joined the Saline Team in December 2018 as the Assistant Superintendent of Finance. She comes with over 10 years of public school experience in a variety of roles and locations which brings a depth to her leadership. She holds a B.S. in Education from Grand Valley State University, and M.B.A. in Accounting and School Financial Management paired with a Graduate Certificate in K-12 Education Leadership from Keller Graduate School of Management, and completed the Chief School Business Official Certification Program from Northern Illinois University. She also holds an MDE Administrative Certificate and MSBO CFO certification. Miranda grew up in Grass Lake and went to school in Michigan before moving to Chicago, then moving back to Michigan to raise her son, Harry, in Chelsea with her husband. You can contact her via email at owsleym@salineschools.org.