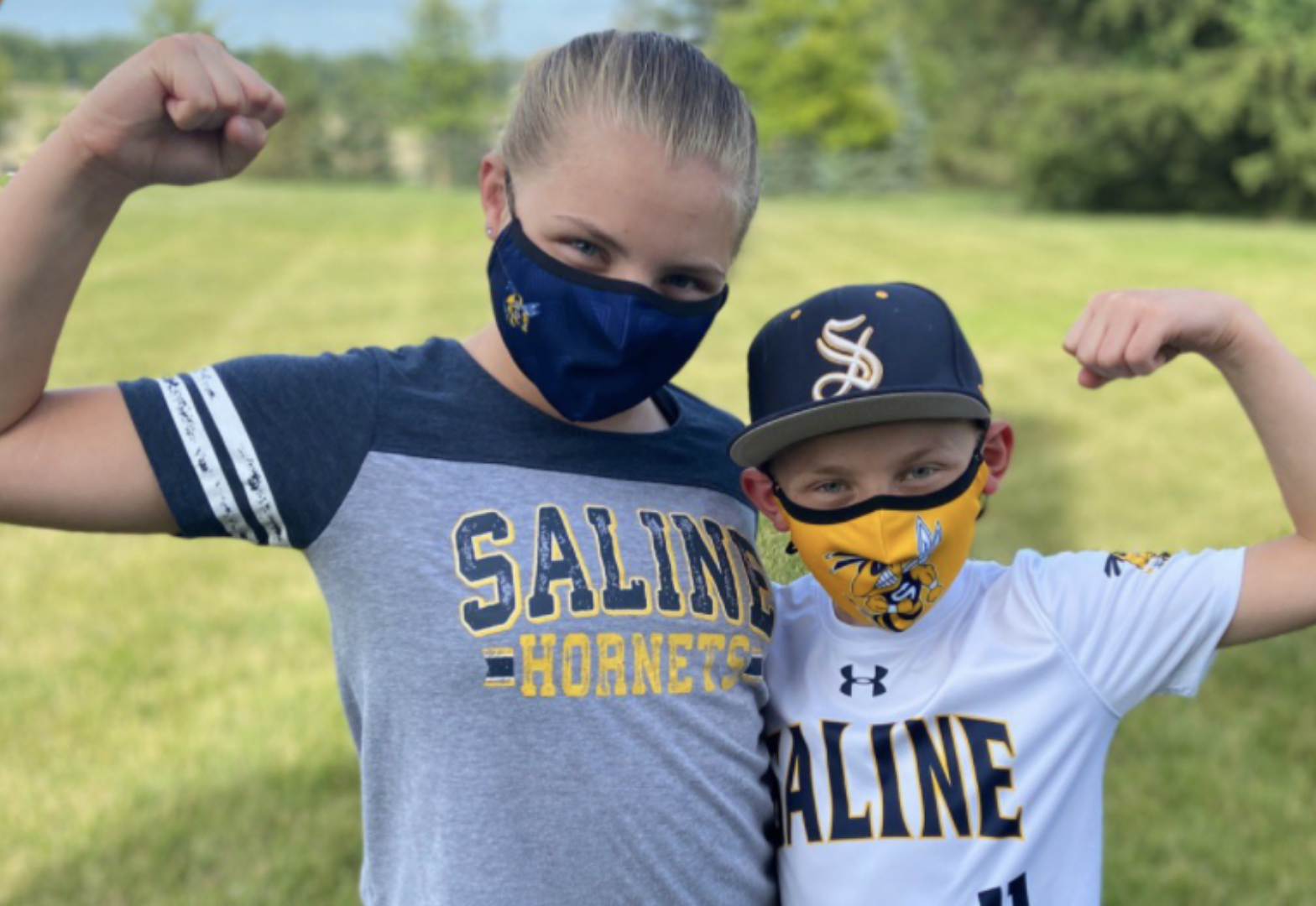 SAS CONTINUED SCHOOL STRATEGIES
Masks: The district will continue to monitor and follow the Washtenaw County Health Department (WCHD) guidance for masking. We also encourage families to make decisions that are best for their own family regarding masking. Wearing a mask will still provide a high level of protection for the individual wearing it and this continues to be a strong individual strategy.

Ventilation: Current ventilation systems within each building will be monitored regularly by the Buildings and Grounds staff to assure adequate ACH rate (air changes per hour). All buildings in the district currently exceed the recommended ACH by 3-4 fold and up to ACH rates of 18 in some areas.

Hand Hygiene: Proper hand hygiene will continue to be encouraged and prioritized throughout the building. Each classroom and common area will be equipped with hand sanitizer.

Notification: COVID activity and levels will be reported on the district COVID Dashboard and updated daily. Elementary classrooms will also receive classroom notifications.

Quarantine and Isolation: The school (and district) will continue to follow the WCHD guidance for the isolation of positive cases and required quarantine where applicable as outlined in the WCHD's Summary of Guidance for K-12 Schools.

Empathy Education: Saline Area Schools will promote empathy through educational presentations regarding mask-wearing (PBIS Expectations Around Masking). The focus being that each family situation is unique and we will respect the decisions that families may make based on their individual needs. These presentations took place last week and their content will be promoted going forward.

Vaccination: Saline Schools will continue to promote vaccination and monitor vaccination data related to our school community. Currently, Washtenaw County has the highest vaccination rate of school-age children in the state. County vaccination data can be accessed here. This does not of course include the natural immunity that members of the school community have after a COVID infection.

Social Distancing: Students will be encouraged to physically distance to the greatest extent possible.

Illness Surveillance: School staff will continue to monitor students in the school setting for signs of illness. Students exhibiting symptoms will be referred to the office for further assessment. Saline Schools will follow, and promote that families and staff follow, the Student and Staff Illness Decision Making guidance as outlined by the WCHD (page 1).

When applicable to include: Many teachers are also allowing flexible seating to allow students to sit in areas of the classroom where they are most comfortable; this allows for natural cohorting of students opting to mask.