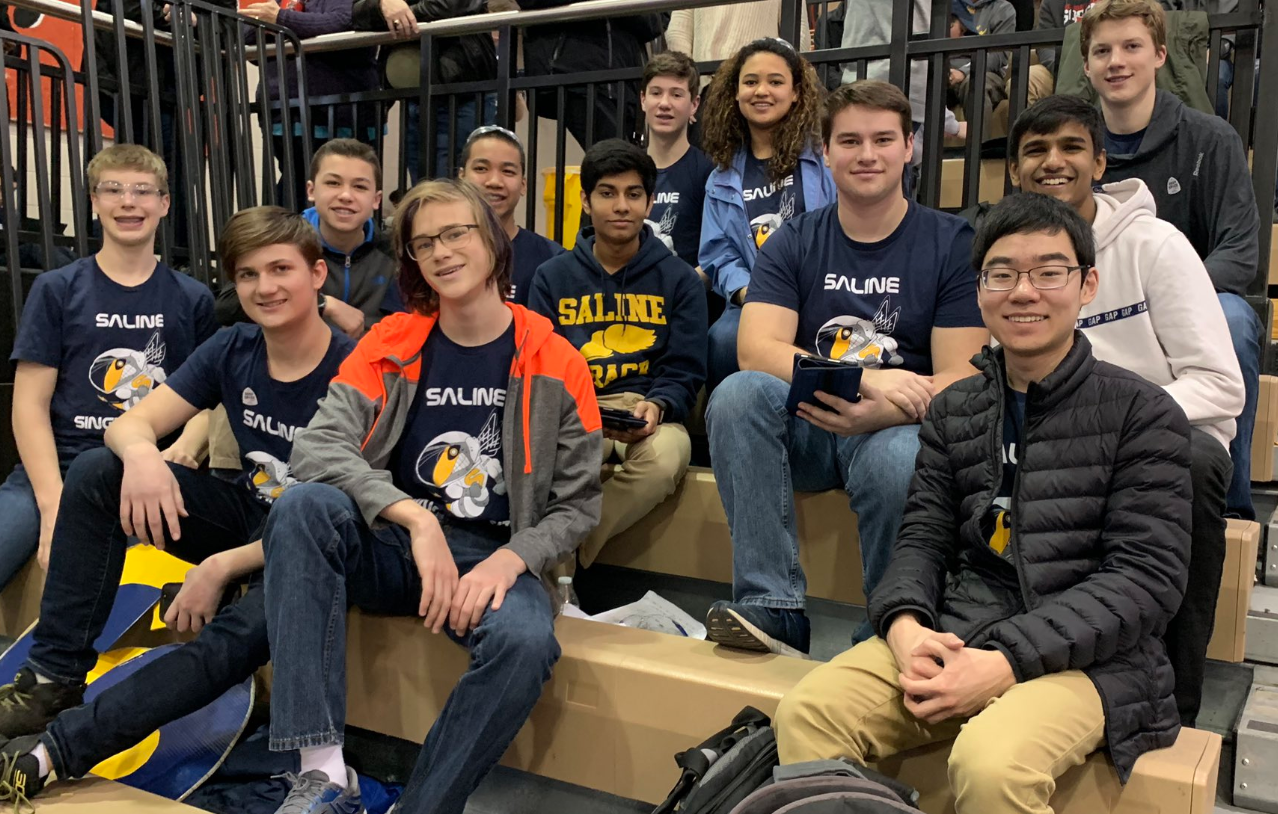 The committees' charge is to develop a mission statement for the committee, adopt definitions, and establish goals. The DEI committee will report monthly to the Board of Education.
SAS STUDENTS + STAFF | DEI ACTIVITIES
COMMUNITY MEMBERS
Shimul Bhuva
Afifa Corrigan
Marissa Dawson
Andre Harding
Lauren Hornberger
Keith Koebel​​​​​​​
Jessica Lefort​​​​​​​
Chris Mann
Smita Nagpal​​​​​​​
Danielle Nicholls-Slovinski
Krissy Parra​​​​​​​​​​​​​​
Elizabeth Soto
Channon Washington​​​​​​​
​​​​​​​Melissa Zaksek
BOARD OF EDUCATION MEMBERS
Susan Estep
Michael McVey
SAS STAFF MEMBERS
Kirstin Houghan (Heritage)
Tara Chambers (Saline Middle School)
Chris Trainor (Saline High School)
SAS ADMINISTRATION MEMBERS
​​​​​​Steve Laatsch​​​​​​ ​​​​​​​
Curt Ellis ​​​​​​​​​​​​​​
Laura Washington
Social Justice Training at WISD
The Washtenaw Intermediate School District (WISD) has created opportunities for educator learning and growth around issues of race, class, gender, sexual orientation, culture, and diversity. This Social Justice Core Training is an in-depth professional learning series for educators passionate about social justice issues.
The following teachers, instructional designers, and administrators at Saline Area Schools have already participated:
Elementary Teachers/Staff: Kirstin

Houghan

, Julie Myers, Natalie

D'Amico

, Joel

Benedek

, Jaime Cady,

Jenn

Nelson, Tina D'Andrea, Olivia Arnett, Trina Bell, Lorrie Welzbacker, Bekah Lantis, Deb Smith, Megan Stephenson, Katie Knoedler, Allison Mayer, Cindy Larsen, Terri Pickett, Amanda Bohle, Nicole Toth
Secondary Teachers/Staff: Tara Chambers, Melanie Scott, Jamie

Vollrath

, Jen

Denzin

, Bill Elliott, Brian

Lampman

, Laura

Mayers

, Natalie

Freeburn

, Gerry Harrison, Bridgette Sparks, Chris

Trainor

, Julie

Strieter, Sam Wiener, Wendy Dorset, Kim Munn, Chelsey Anatsoff, Katie Huang, Rachel Aulisa, Victoria Drotar, Trish Fair

Instructional Designers: Kara Davis
Administrators: Steve Laatsch, David Raft, Laura Washington, Emily

Sickler

, Alex

Schukow

, Michelle

Szczechowicz