Biographies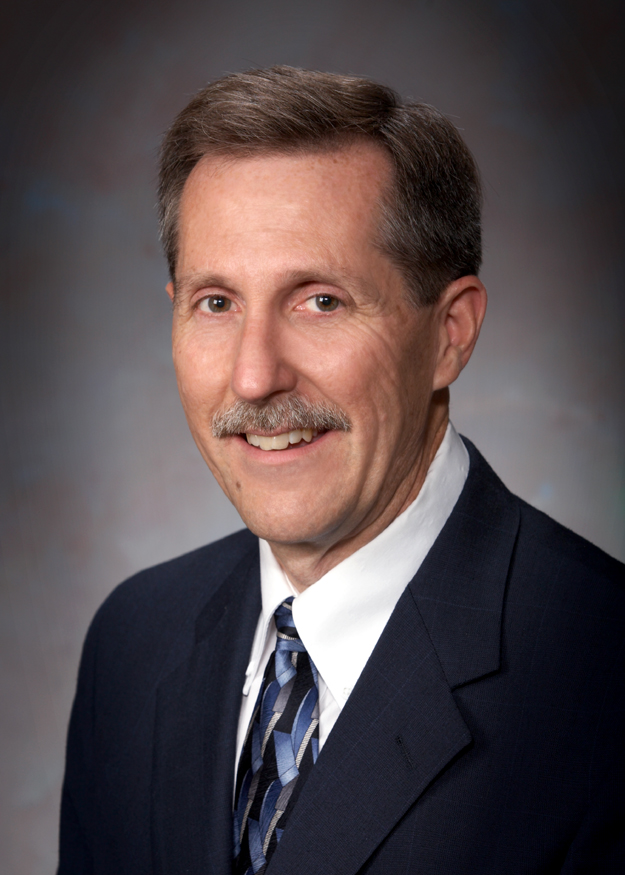 Paul Hynek, President was re-elected to the Board of Education in November 2014. Paul previously served on the Board of Education from 2006 to 2010. Paul and his wife, Gina, have resided in Saline since 1994. They have four children, three graduates of Saline High School and one currently attending Saline High School. Paul received his Bachelor's Degree from the University of Michigan-Dearborn, majoring in Business Administration, Political Science and History. Paul has worked in the Information Technology arena for 33 years and is currently a Technical Consultant working at Blue Cross Blue Shield of Michigan in downtown Detroit. Paul participated in the 2004 Long Range Planning Committee and is currently active with the Saline Field Hockey Club, Saline Summerfest, St. Andrew's Church, and various other district and civic initiatives. His e-mail address is hynekp@salineschools.org.
Tim Austin, Vice President was elected to the Saline Board of Education in November 2014. His email address is austint@salineschools.org.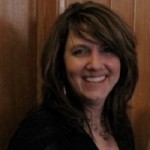 Karen Delhey, Secretary was elected to the Saline Board of Education in November of 2012. Her email address is delheyka@salineschools.org.
Alan Brilliant, Trustee was appointed to the Board in September 2015. He and his family have lived in Saline for over five years. He and his wife, Julie, chose Saline as their home in large part due to the outstanding reputuation of the school system. Their older daughter, Jillian, recently started Middle School and their younger daughter, Riley, attends Harvest Elementary.
Originally from New Jersey, Alan attended the University of Florida and earned a bachelor's degree. Not long after he moved to Michigan and began working in the financial services industry helping clients navigate the financial markets. In 2008, Alan and three partners founded Four FInancial Mangement, a wealth management firm dedicated to helping families tackle complex financial situations. Alan is currently Principal and Managing Partner for both Four Financial Management and PROVIZR, another investment firm which focuses solely on assisting university and hospital employees with professional management of their 403(b) retirement accounts.
Alan strives to be active in the community. In additiont to serving as Trustee, he also serves on the Board of Directors for the Michigan Israel Business Bridge, the Jewish Federation of Greater Ann Arbor, and the Jewish Community Foundation. His email address is brilliaa@salineschools.org.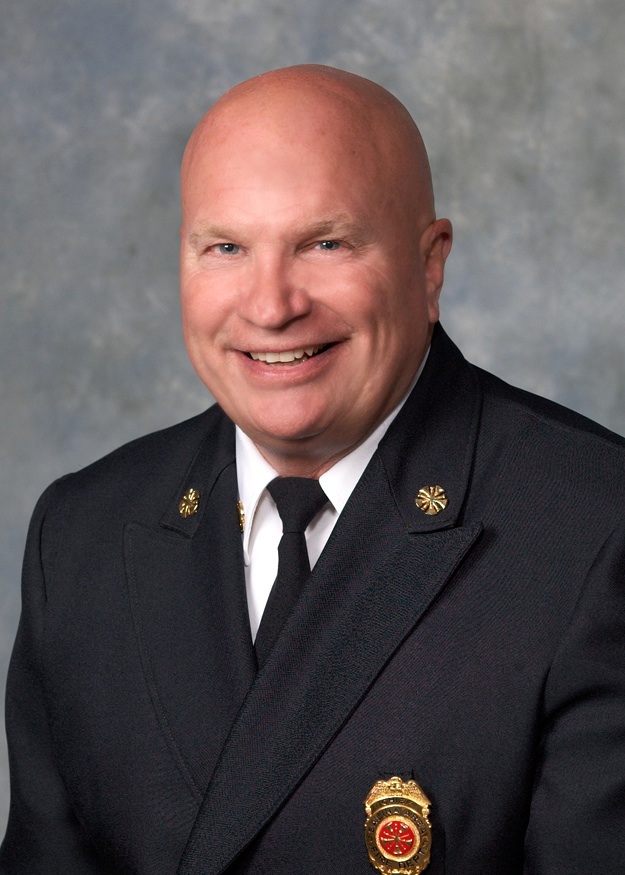 Craig Hoeft, Vice President, was elected to the Board of Education in May 2009. Craig and his wife Patty have lived in Saline all their lives. Both of them along with their daughters Niki, Jessica, and Ashley graduated from Saline High School. Craig is the Fire Chief of the Saline Area Fire Department. His email address is hoeftcra@salineschools.org.
"Heidi" Elizabeth Pfannes moved to the Saline Area in 2012 with her husband Ed and her son Eddie. They selected Saline because of the outstanding schools. Eddie will be entering High School next year.
Heidi spent 27 years working with public school districts across the state representing an architectural firm. She now is employed by Albert Kahn architects in Detroit as their Business Development Manager. Heidi served 6 years as a Board of Education member in her previous district, Mattawan, which is very similar to Saline. During her tenure on the board she earned the Michigan Association of School Boards Master Platinum level with an Advocacy endorsement. She has been involved with MASB presenting at conferences and workshops to encourage excellence in School Board leadership. Heidi is currently serving as Vice President of the Saline Music Boosters. "I am very excited to be a part of making sure Saline Area Schools offers the very best education for all our students and is preparing them to be outstanding adults and future leaders." Her email address is pfannesh@salineschools.org.
Dennis Valenti, Trustee was appointed to the Board in June 2015. His email address is valentid@salineschools.org.
Scot Graden was named Superintendent of Saline Area Schools in March 2008.
He began his career with Saline in 1995 as a Community Education Program Specialist. In 2000 he became the Director of Community Education. In addition to his Community Education responsibilities, he served the district at various times as the Interim Athletic Director, Alternative High School Principal, and Executive Director of Community Services. He was named the 2005 Saline "Citizen of the Year" and in 2008 he was awarded the George A. Anderson "Vision Award" given to the a government leader who has demonstrated a clear and consistent vision for the Saline community. He holds a bachelor's degree from Central Michigan University, a master's degree from Eastern Michigan University, and a second master's degree from Michigan State University. His wife, Pilar, and their four children Jay, Adrian, Samantha and Nicholas live in Lodi Township.

You can view Mr. Graden's blog here or contact him via email gradens@salineschools.org or by phone at (734) 429-8001.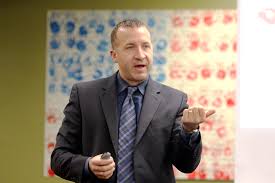 Steve Laatsch is the Assistant Superintendent of Instructional Services for the Saline Area Schools. Steve has been in public education for 20 years. He served as a 6th grade teacher and 8th grade science teacher in the Montgomery County Public Schools in Rockville, MD from 1993-1997. Steve joined the Saline Area Schools in 1997 and has enjoyed various roles including technology instructor, 6th grade teacher, assistant principal, principal and assistant superintendent. Steve holds a B.A. in Elementary Education from Michigan State University, an M.A. in Administrator Leadership from Johns Hopkins University, an Ed.S. in Educational Leadership, and is currently pursuing his Ed.D. from Walden University. Steve lives in Pittsfield Township with his wife, Laura, and two children, Jade and Jett.
You can view Mr. Laatsch's blog here and contact him via email at laatschs@salineschools.org