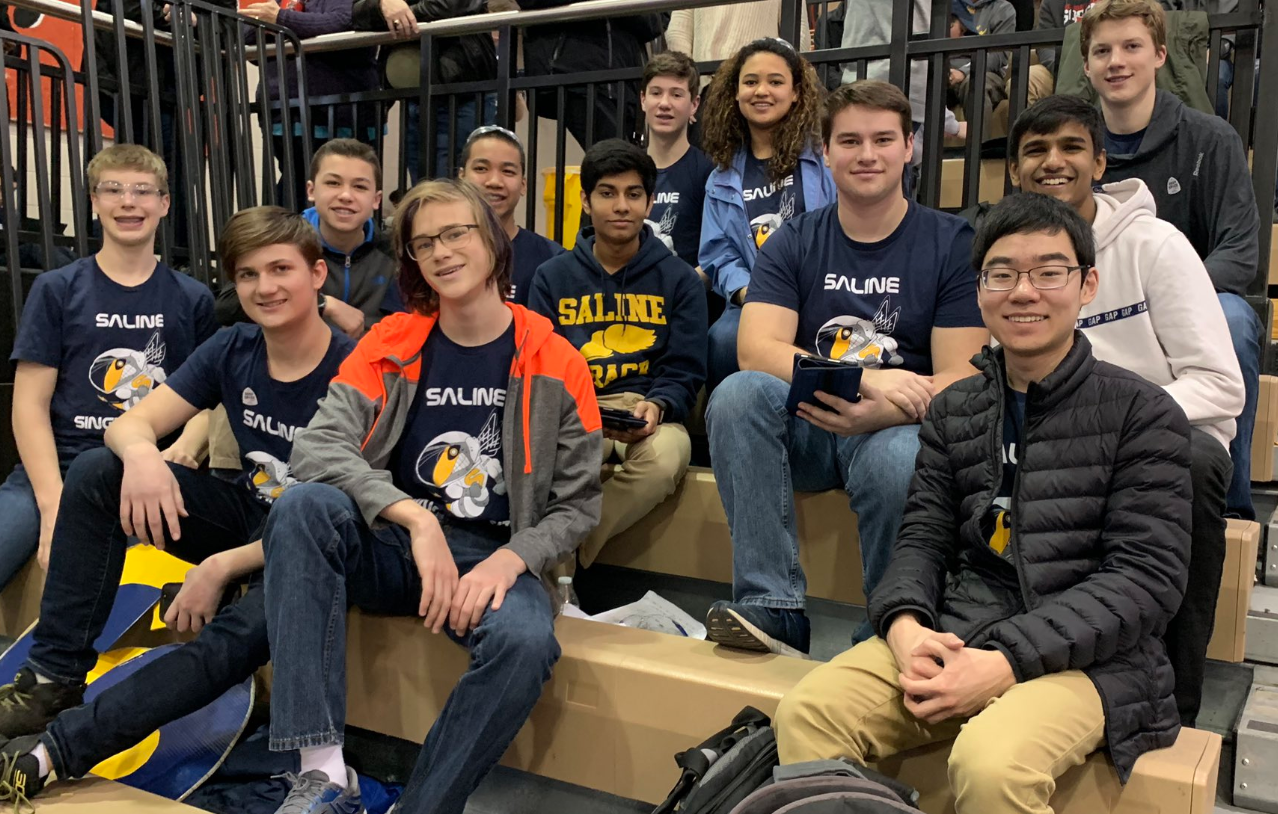 Diversity, Equity & Inclusion Advisory Committee
The committees' charge is to develop a mission statement for the committee, adopt definitions, and establish goals. The DEI committee will report monthly to the Board of Education.
VISION
Establish a vision for systemic & strategic implementation of DEI Principles over multiple years to build capacity & organizational awareness.
CHARGE
Through continuing education, develop a clear definition of Diversity, Equity and Inclusion as it relates to the Saline Area School community; and advocate for a culturally inclusive curriculum and a safe and supportive environment for SAS students and staff
MISSION STATEMENT
In alignment with the SAS Mission and Vision, we commit to fostering an educational community where every member feels welcomed, heard, valued and respected. Using best practices in education, collaboration, and sound reasoning, we encourage personal growth within all individuals in our community and an educational environment that is diverse, equitable, and inclusive (DEI).
By Diversity, we mean…embracing, honoring and celebrating the wide array of differences within us including, but not limited to, race, age, sex, body type, gender expression, gender identity, color, socioeconomic class, ethnicity, language, culture, sexual orientation, nation of origin/citizenship, religion/spirituality, and disability).
By Equity, we mean…ensuring fairness within our educational community and addressing the inequalities that may exist with our historically marginalized communities. Each and EVERY member in our educational community will have the opportunity, resources, and support to thrive and grow.
By Inclusion, we mean...Encouraging, promoting, and sustaining a true sense of belonging and empowerment for each member of our educational community, especially those who are historically marginalized.
COMMUNITY MEMBERS
Shimul Bhuva
Afifa Corrigan
Andre Harding
Lauren Hornberger
Keith Koebel​​​​​​​
Jessica Lefort
Smita Nagpal​​​​​​​
Danielle Nicholls-Slovinski
Krissy Parra​​​​​​​
Nicole Rogan
Vivek Sankaran​​​​​​​
Elizabeth Soto
Kelly Tressler
Channon Washington
Ira Weintraub​​​​​​​
​​​​​​​Melissa Zaksek
BOARD OF EDUCATION MEMBERS
Susan Estep
Paul Hynek​​​​​​​
Michael McVey
SAS ADMINISTRATION MEMBERS
Scot Graden​​​​​​​
​​​​​​​Steve Laatsch