search information
The Saline Area Schools Board of Education is embarking on a search for a permanent Superintendent.
The Board of Education has contracted with Michigan Leadership Institute to consult and guide the Board through this process. Dave Killips, Regional President, will be working directly with the Board.
Community updates and search information will be placed on this site as it becomes available.
TIMELINE OF EVENTS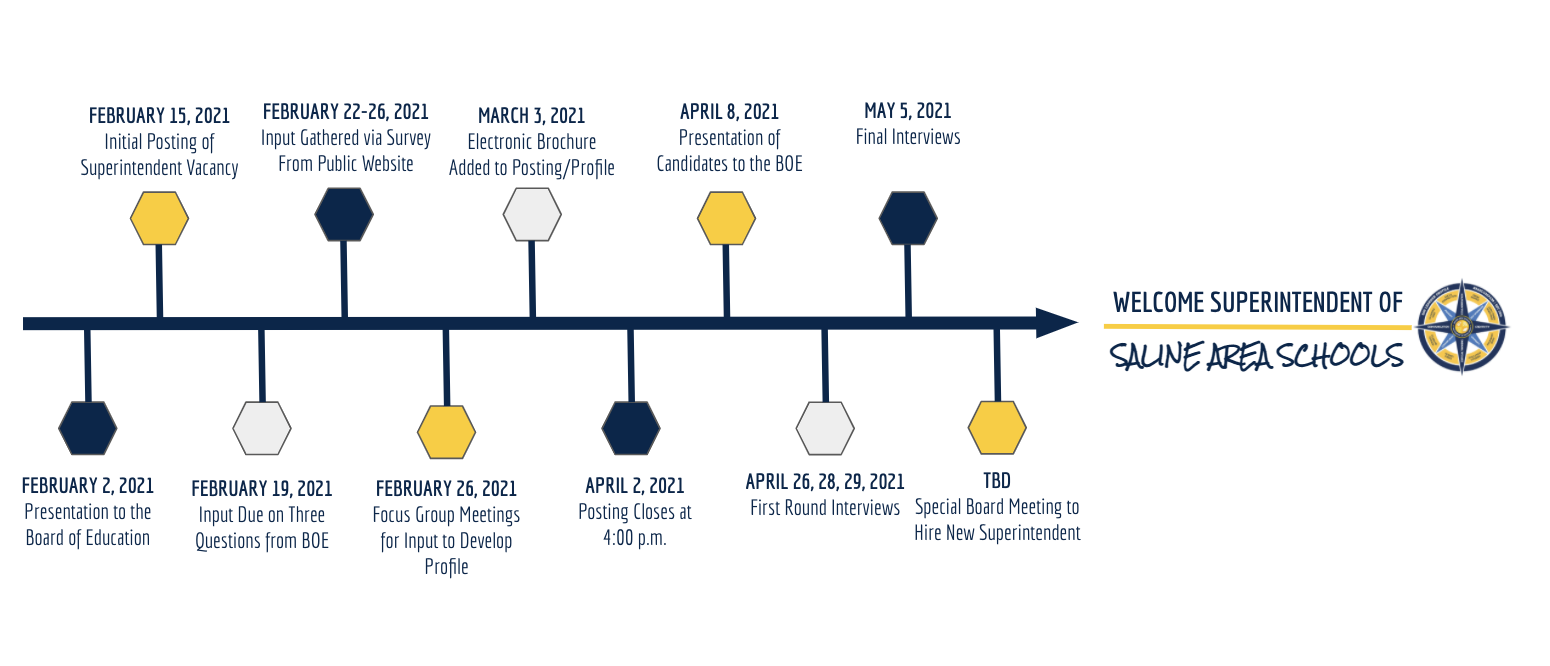 FOCUS GROUPS
On Friday, February 26, focus groups shared their views regarding the qualifications desired in our new superintendent. The groups consisted of:
Special Education
Diversity, Equity and Inclusion
Administration
Certified Staff
Classified Staff
Students
Foundation for Saline Area Schools and Community
Extracurricular, Athletics and Consortium
COMMUNITY SURVEY
Throughout this process, the Board of Education values staff and community input. As part of this process, a survey was conducted and available to all stakeholders. The survey is now closed.