RESOURCES
SPIRIT OF SALINE HIGH SCHOOL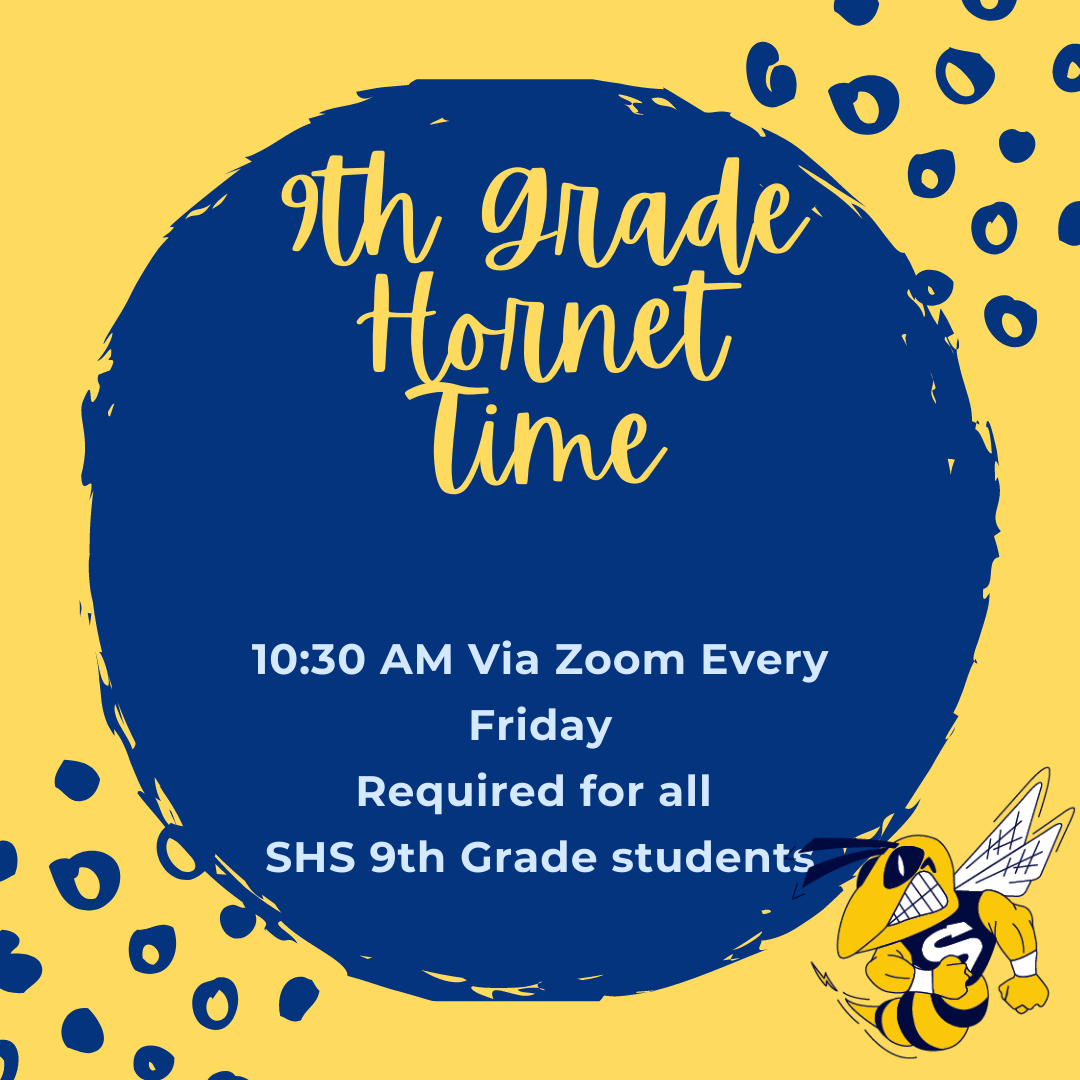 9th Grade Hornet Time, each Friday at 10:30am via Zoom
Students, check your Google Classroom for more information.
"See" you then!
Saline High School Mission Statement:
The staff of Saline High School will support all students in the development of their talents consistent with their interests and aspirations. We will provide a comprehensive educational program that will instill the knowledge and skills necessary in preparing our students to become productive citizens in a constantly changing global community.