SHS SUMMER HOURS:
JUNE 14 TO JUNE 30: Hours: 8:00 am to 2:00 pm
JULY 1 TO JULY 16: OFFICE IS CLOSED
JULY 19 - forward: Hours: 8:00am to 2:00pm
2020-21 Yearbook Pickup Information
The 2021 Salinian Yearbooks will be arriving soon! If you preordered a yearbook, you will be able to pick it up Thursday, July 29 (12-6) and Friday, July 30 (10-2). This will be a drive-up distribution in the bus loop. Please watch for an email from Jostens (sent to the email used to order the book) with your ticket number/color and instructions. This number will be used to get your book. You can also still preorder a book through July 24 with this link. Any additional extra books will be sold on a first come first serve basis with cash or check payable to The Salinian for $80 at distribution. After July 30, the books will be available in the office for pick up. If you have any questions, please email the yearbook staff at yearbook@salineschools.org.
School Year 2021-22 Important Dates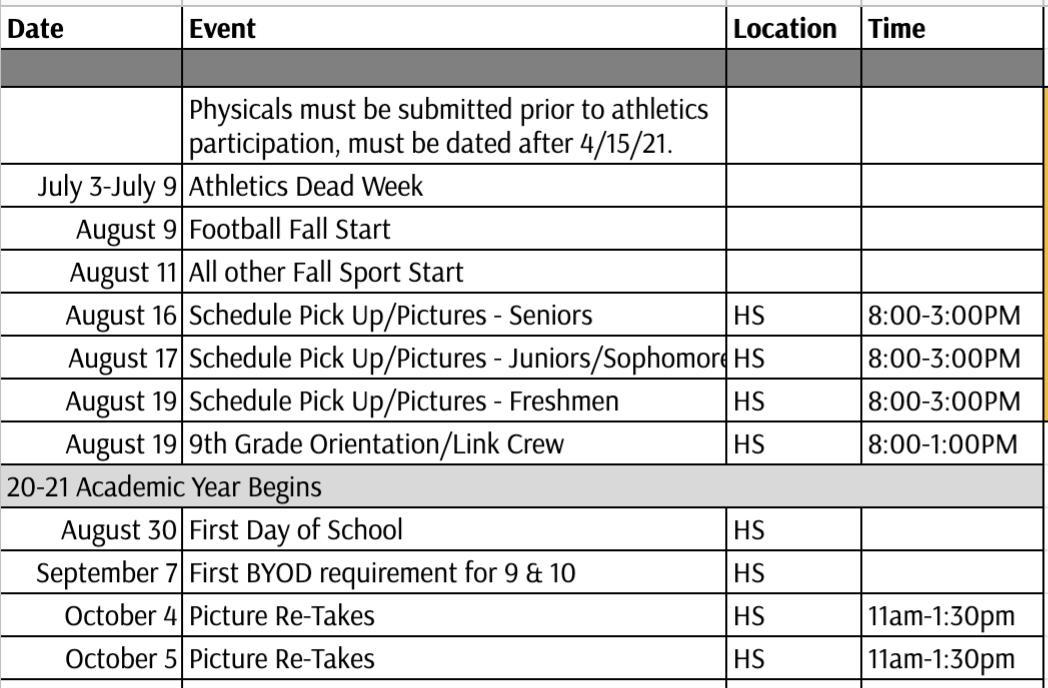 RESOURCES
SPIRIT OF SALINE HIGH SCHOOL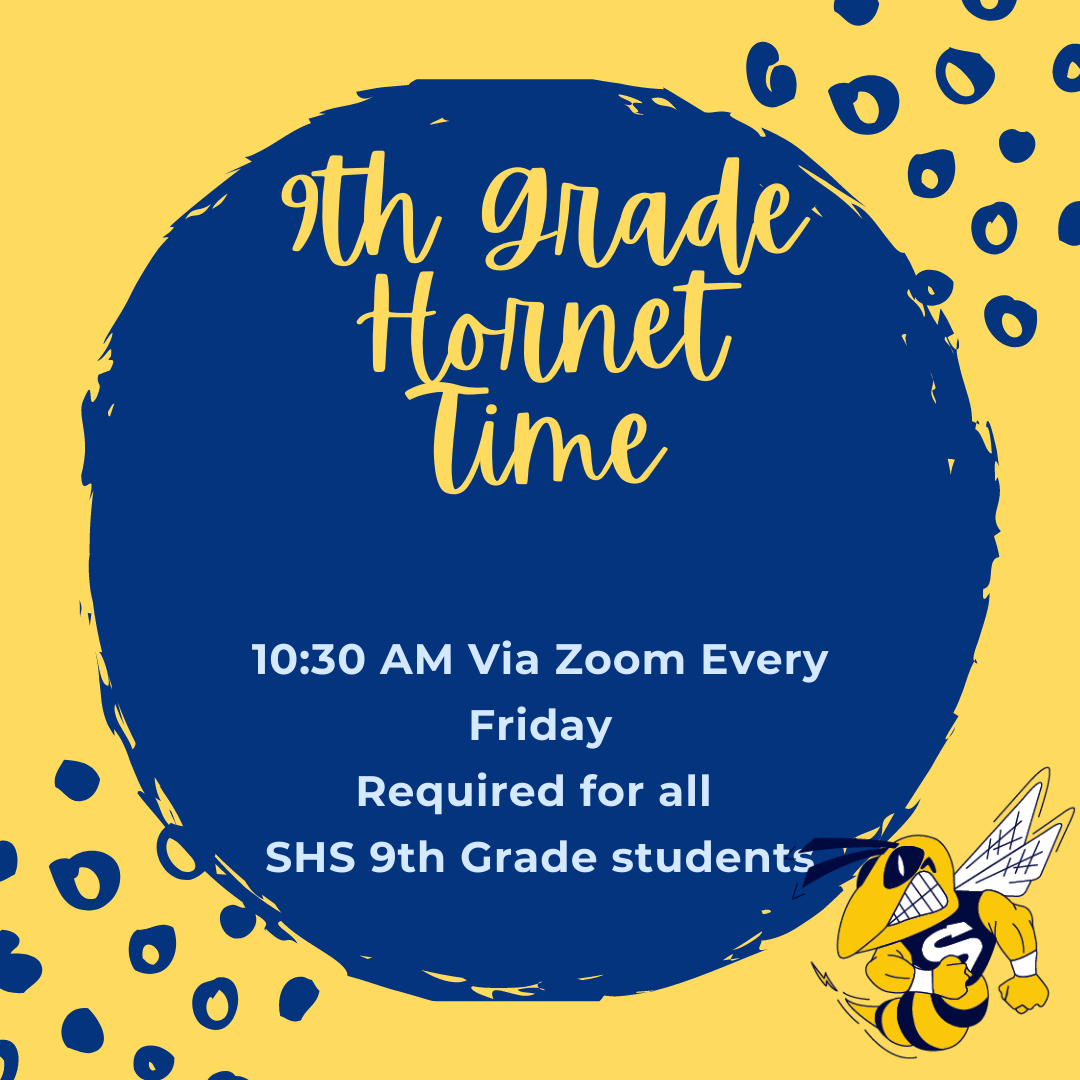 9th Grade Hornet Time, each Friday at 10:30am via Zoom
Students, check your Google Classroom for more information.
"See" you then!
Saline High School Mission Statement:
The staff of Saline High School will support all students in the development of their talents consistent with their interests and aspirations. We will provide a comprehensive educational program that will instill the knowledge and skills necessary in preparing our students to become productive citizens in a constantly changing global community.