High School Administration and Support Staff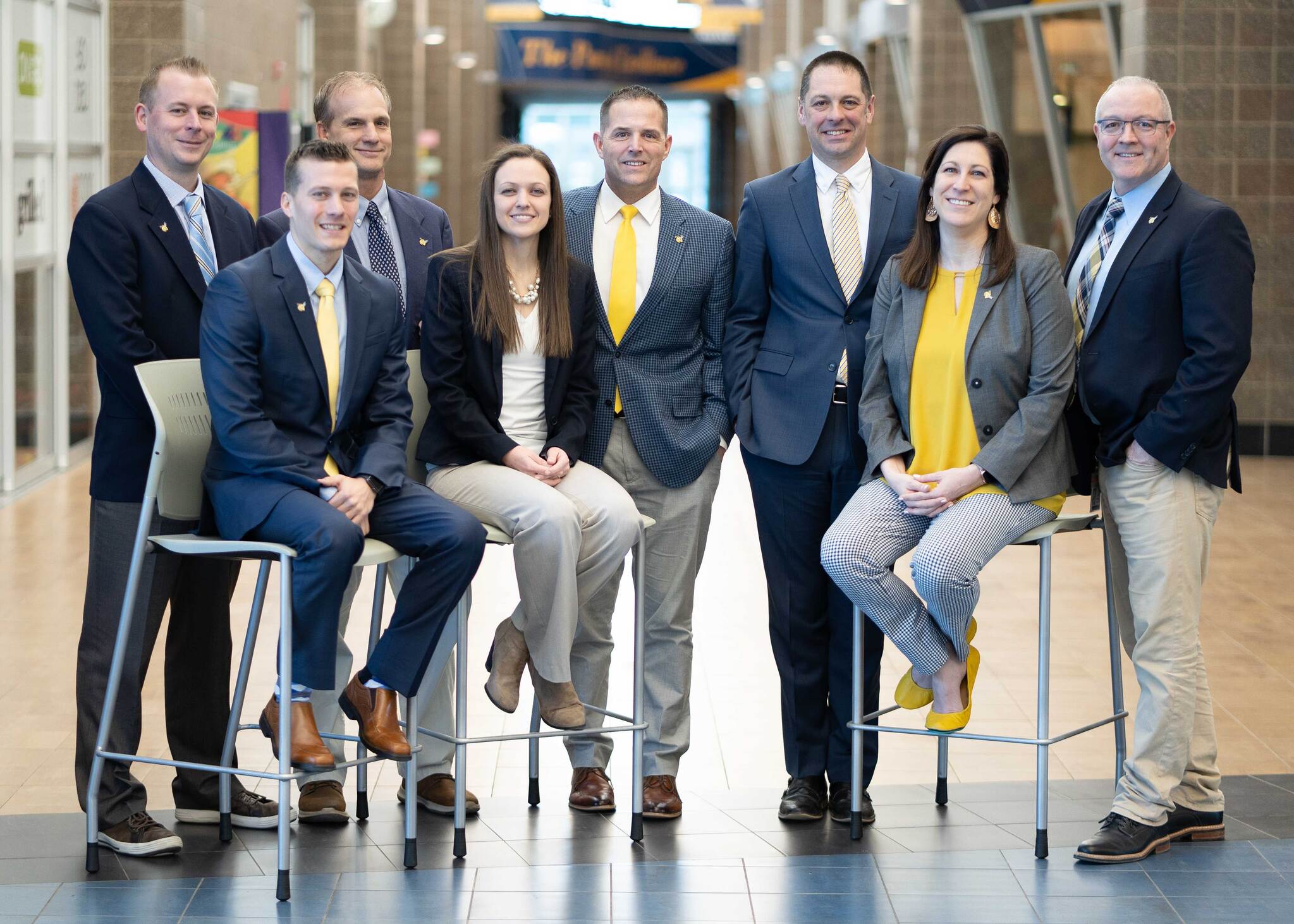 Administration
Contact (734) 401-4201
My name is David Raft, Principal of Saline High School. I graduated from Saline High School and attended Eastern Michigan University where I received my bachelor's degree in Business/Marketing Education and a master's degree in Educational Leadership. I also received a master's degree in Educational Technology from Michigan State University. I am married to Trisha, a Kindergarten teacher here in Saline and we have two daughters who are both alumni of Saline High School.
I have been very fortunate in my educational career to have had many experiences. I spent my first three years teaching in Indiana before returning to Saline. At Saline I taught Marketing at the High School; was a Career & Technical Education instructor; coached High School Football and Baseball; was a Driver's Education Instructor; an Assistant Principal at Heritage School, which at that time was a 5th/6th grade building; and then was named Principal of Harvest Elementary, a brand new school within the district. I then spent 8.5 years at Saline Middle School.
This year marks my 5th year as Principal of Saline High School. Whether I am working with seniors, redirecting a 7th grader, or reading with a first grader, I have come to one conclusion: Kids are kids, and they all possess many of the same needs, but we as educators have to understand what those are and tailor them to their developmental stages.
Mr. Raft can be contacted at Saline High School at (734) 401-4200, or via email.

Assistant Principal for Curriculum and Assessment, Theresa Stager
Contact (734) 401-4203
@PrincipalStager

Theresa Stager is in her fifth year as an Assistant Principal at Saline High School. Theresa believes that communication is the key to any leadership position, including communication between administration and staff, staff and students, school and parents, and the community. She spent three years as Principal of St. Mary Catholic School in Rockwood, MI, and eight years teaching high school choir and K-5 general music and band in Anchor Bay Schools in New Baltimore, MI.
Theresa lives in Saline with her husband Brian and two children who attend school in Saline. A cornerstone of her educational philosophy is always putting students first, and she is excited to make a positive impact on the Saline community!
Contact (734) 401-4206
Kirk Evenson came to Saline in the Spring of 2015 after spending 20 years with Hartland Consolidated Schools. In Hartland, Kirk served in a variety of positions, all of which helped prepare him as Assistant Principal for Saline High School. With a background as a classroom teacher in HS Biology and as a Football and Baseball Coach, his experiences have prepared him well for this current position in Saline. Also, he also served as Hartland's Athletic director for seven years and helped design and build their new modern high school campus. Kirk also served as President of the KVC Athletic Conference and eventually helped create the KLAA, the state's largest Division I Athletic Conference.
Previously, Mr. Evenson served as a High School Principal of an Alternative program. This small-caring environment was named the School of the Year in 2013 in the State of Michigan. His experiences with the at-risk population have proven invaluable to future success in any educational setting. Mr. Evenson said deciding to come to Saline Area Schools was an easy one. He feels that Saline is the best school district in the state and loves it here.
Assistant Principal, Joe Palka
Contact (734) 401-4204
Mr. Joe Palka is in his ninth full year as Assistant Principal at Saline High School. Mr. Palka currently also serves as Saline's Varsity Head Football Coach. Joe has over seven years of administrative experience prior to Saline Area Schools, serving previously as Principal or Assistant Principal in both Ohio and Michigan. Joe also has over 20 years of educational experience serving as a teacher and coach at several high schools and universities including Eastern Michigan University and Whitmer High School in Toledo, Ohio. Mr. Palka has his undergraduate degree from Eastern Michigan University and a graduate degree from The University of Toledo in Educational Leadership. Joe is married and has three children--two graduates of Saline High School. Mr. Palka is a strong supporter of the educational mission of Saline Schools. His duties include 12th-grade discipline, teacher evaluation, attendance, and supervision.
Contact (734) 401-4371
Ryan Rowe, Ph.D. serves as the Executive Director of the South & West Washtenaw Consortium (SWWC). The SWWC facilitates Career & Technical Education (CTE) programming for the consortium school districts of Dexter, Milan, Saline, Ypsilanti Lincoln, Chelsea, and Manchester. Rowe earned a B.S. in Agriscience from Michigan State University in 1997, M.A. in Educational Leadership from Eastern Michigan University in 2004, an Ed.S. in Educational Leadership and Administration from Siena Heights University in 2009, and a Ph.D. in Educational Leadership with a concentration in Career and Technical Education from Western Michigan University in 2017. His dissertation titled, "High School Seniors' Educational Experience Influencing the Decision to Pursue a Career in Nursing" aligns with his passion and purpose to assist high school students with their career decision-making process as they prepare for college and career. Ryan has been an educator for 23 years. Prior to arriving to the SWWC Rowe served as superintendent of Madison School District
Contact (734) 401-4211
Andrew Parrish begins his second year as Director of Athletics for Saline Area Schools in 2019. Andrew has eighteen years of experience in athletic administration, previously working at the collegiate level. Andrew has worked in athletic departments at Georgia Tech, the University of Minnesota, and, most recently, Southern Utah University.
Andrew received his Bachelor's degree from Miami University in Business Management as well as a Master's degree from Georgia State University in Sports Administration.
Andrew resides in Saline with this wife Jill and their children Harper, Henry, and Emily.
SUPPORT STAFF
Contact (734) 401-4260
Patti is a 2009 graduate of Saline High School. She earned her Bachelor's degree in Exercise Science with a minor in Business from Adrian College. She then went on to receive her Masters from Eastern Michigan University in Sports Management. Patti is now on her fourth year working at Saline High School, and she spent two prior years working at Saline Middle School. She oversees all attendance related issues and is a wonderful go-to person for our students to utilize. She loves getting to talk with all the students and loves to see how they grow throughout their high school careers.
Athletic coordinator, SAM HOTOPP
Contact (734) 401-4213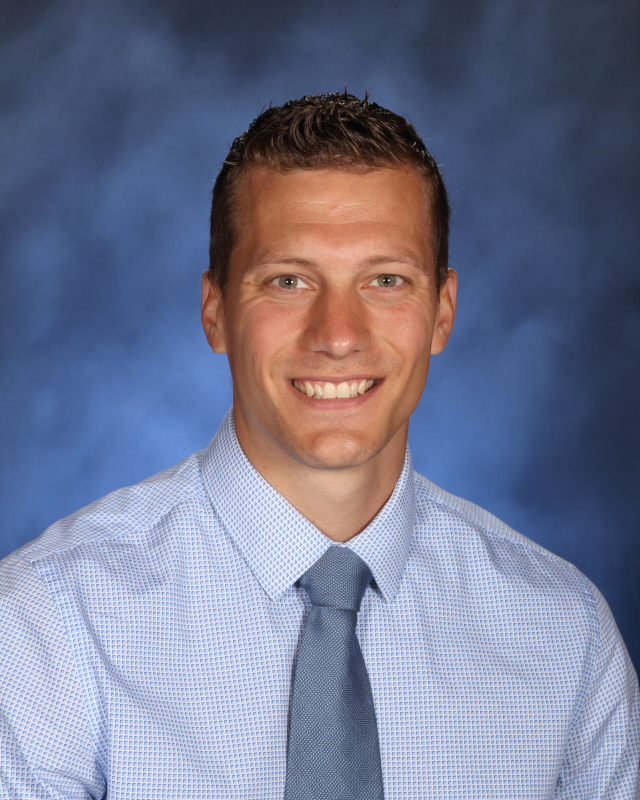 Sam Hotopp begins his second year as Athletic Coordinator at Saline High School in 2020. Prior to coming to Saline, Sam coached basketball at the collegiate level. He served as an assistant coach at Thomas More University (2018-19), and at the University of Findlay (2016-18). He also coached high school basketball at his alma mater, Harrison High School (OH) from 2008-2016. While at Harrison, Sam also served as the school's Study Hall Monitor from 2013-2016. Sam received his Bachelor's Degree from Northern Kentucky University in Secondary Education as well as a Masters Degree from the University of Findlay in Education.