High School News
View Archives
April 17, 2017
Junior Senior Prom 2017!!
The Class of 2018 invites you to join them for "A Night in Old Hollywood" on Saturday, May 6, from 8 pm to midnight at Michigan Stadium. Prom tickets are now on sale! Tickets are available online only and cost $40 per person. Click here to purchase tickets from saline.revtrak.net.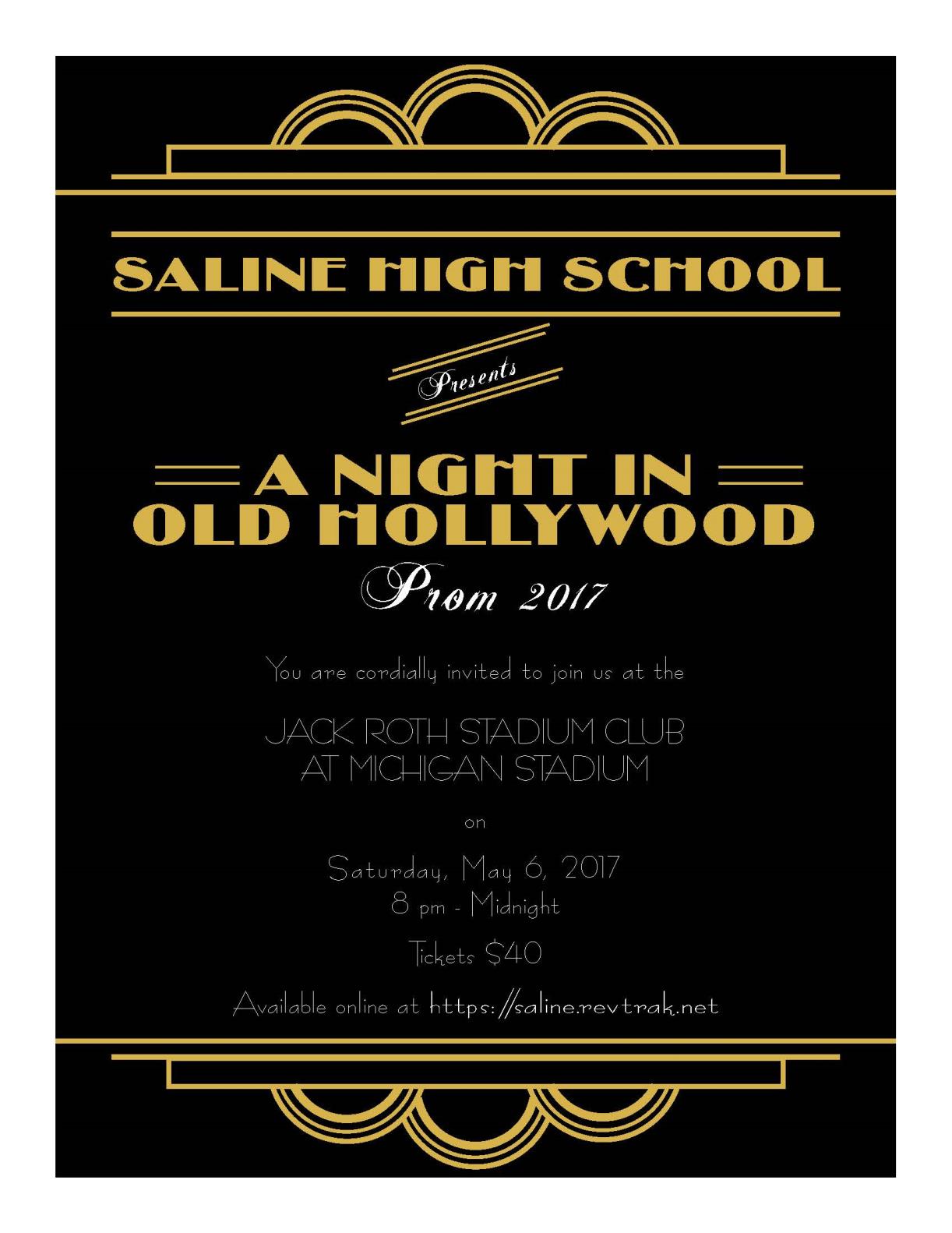 January 25, 2017
Attention Juniors: SAT practice and Khan Academy
The following is information on the tutorial session to link your PSAT score to the Khan Academy. The Khan program will provide the student with personalized practice sessions based their results in order to better prepare them for the SAT EXAM scheduled for April. Click here:Tutorial on Khan and the PSAT
May 25, 2016
Service Opportunities at SHS
Please click on the link below for information on opportunities.