The application window closes at 3:30 PM on February 16th.
THE SWWC CONTINUES TO MEET AND EXCEED ALL
CORE PERFORMANCE INDICATORS!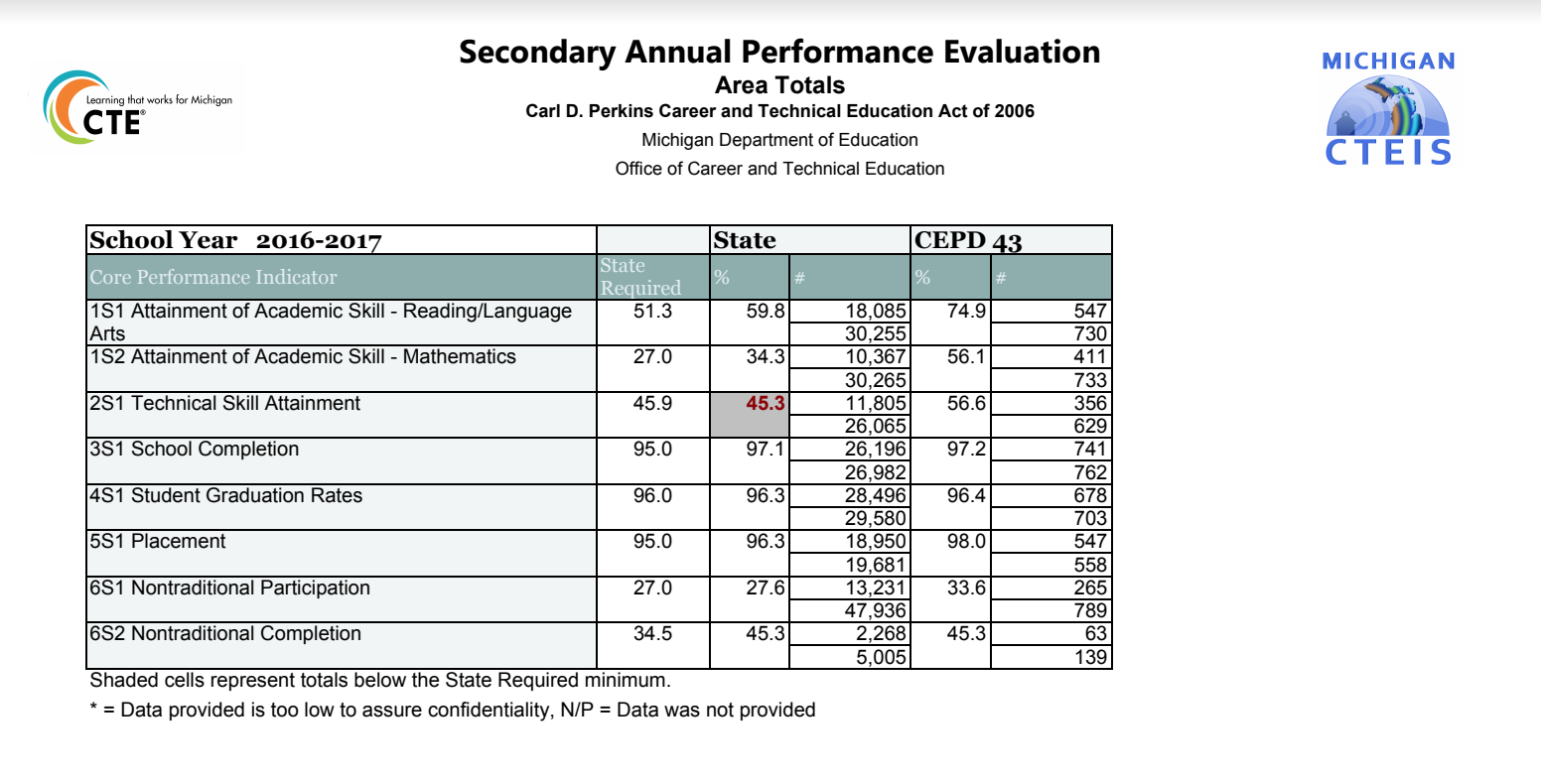 Each year the South & West Washtenaw Consortium is evaluated by the State of Michigan on the basis of student performance in their reading, mathematic, technical skill attainment, school completion, graduation rate, placement, non-traditional participation and non-traditional placement.
Results: