CTE Student Council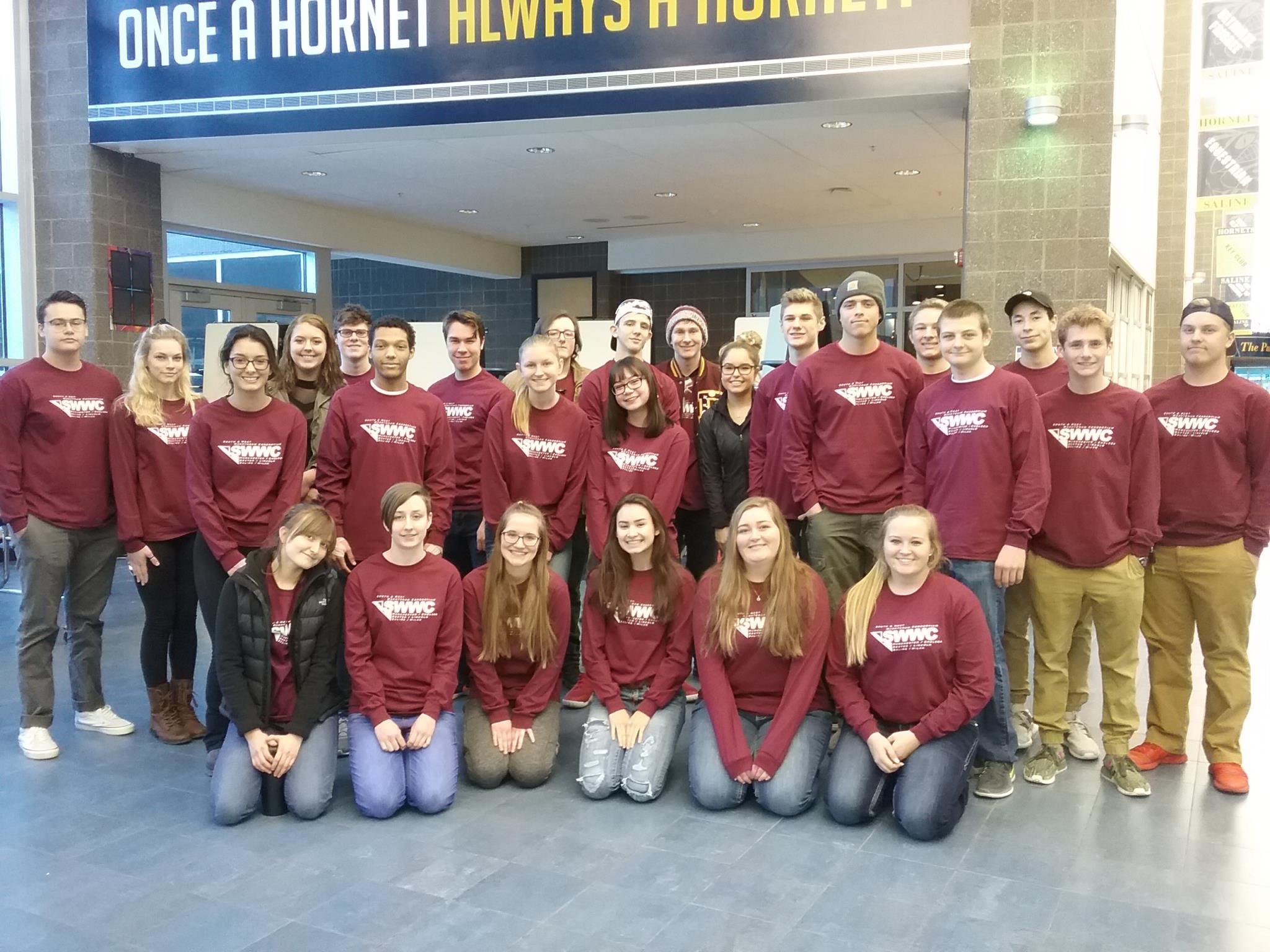 CTE Student Council membership is comprised of representatives from all of our program areas.
Responsiblilities for Each Member:

Monthly Meetings
Developing a newsletter article to highlight activities in their programs on a bi-monthly schedule
Assist with the 10th Grade Visitation (scheduled in December)

Students from all of our high schools are able to visit, tour facilities, and ask students/instructors questions prior to registering for courses in the future.

Assist in the SWWC Open House (February), lead tours, answer questions, assist visitors in area locations
Assist with the SWWC Awards Ceremony (May)
All of this hard work does not go unnoticed by Mrs. Visel! Each year the students are rewarded with fun end of year activities!
Contact Mrs. Visel at (734) 401-4377 or howleyvm@salineschools.org