Plant and Turf Science/Botany
A full year class on the introduction to landscape design, construction, supplies, equipment, management, and safety are covered. Students care for plants in the hydroponic lab; work outdoors in the areas of school landscape, crop, sports fields, forest, and wetlands. This course will provide students with a foundation in botanical studies in agricultural crops, horticultural plants, and forestry.
Topics include classification, selection, anatomy, physiology, genetics, breeding, nutrition, health, judging of plants and plant products, fundamentals of soil science, hydroponics, plant pests, meeting human needs with plants, and their importance to the Michigan economy.
Natural resources alternative energy systems in bio-fuels, methane/natural gas, solar, wind, wave, and fuel cell technology will be introduced.
Membership and participation in activities of the National FFA Student Organization, leadership, communication, teamwork skills, and other personal development skills are part of all natural resources and agriscience classes
Students apply hands-on skills outside of the classroom to work based and research type supervised career experience projects as part of their evaluation and grade
Students have the opportunity to compete, travel, and win cash awards, recognition, and scholarships in FFA
Prerequisite: Grades 11-12
This course can be retaken as an Advanced Ag Project/Independent Research class during the same time slot
Contact Us:
If you have any questions, please e-mail David Mellor or visit Mr. Mellor's Website
Sofia Rose is Awarded Grant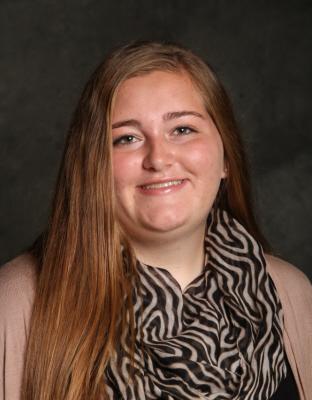 Sofia Rose has been selected to receive a 2017 Rabo AgriFinance Supervised Agricultural Experience, or SAE, Grant from Rabo AgriFinance. After a barn fire claimed six of her eight honey bee hives and much other her equipment, she will be able to replace her hives, continue her business, and help her to pay for her post-secondary education. As Sofia said, "this is a substantial setback [the loss from the fire]; however, I feel it is important to re-establish those hives lost. Honey bees are essential to agriculture and environmental health." We are thrilled for her!