April 29, 2016
Michigan Ave. Construction Update - Week of May 2nd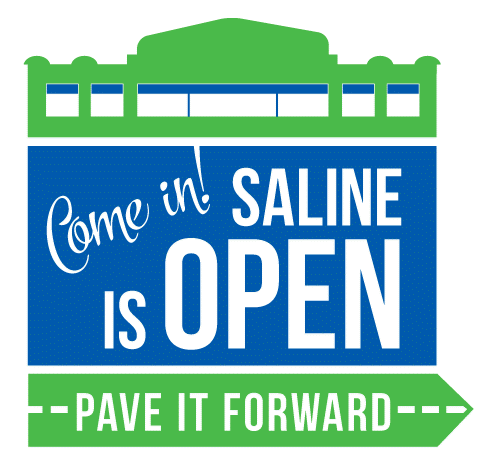 The first week of the Michigan Ave Project is nearly complete will relatively few issues.  However, week two will bring some significant changes.  The contractor will end the first week with paving of the temporary widening along the north side of Michigan Ave near the Monroe Street intersection on Saturday, April 30th. 
04/28/2016
Saline PD Media Release on Injured Student
04/25/2016
David Raft and Brad Bezeau appointed to new roles for 2016-2017 school year.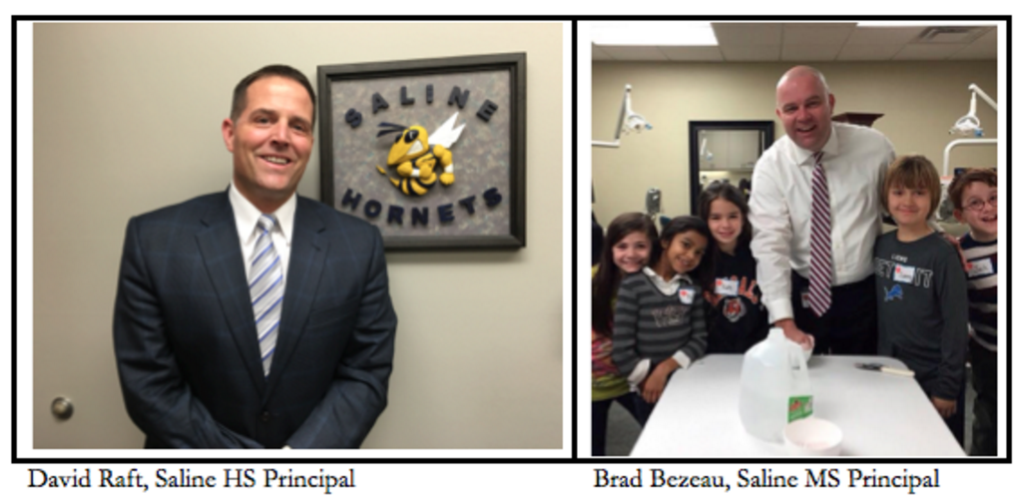 April 24, 2016
Ian Schwenke wins State Overall Welding Title
Congratulations to Ian Schwenke as he won the State Overall Welding Title, SWWC Welding's Second Consecutive, advancing him to Nationals in June! 
April 24, 2016
Spring Arts Festival - 2016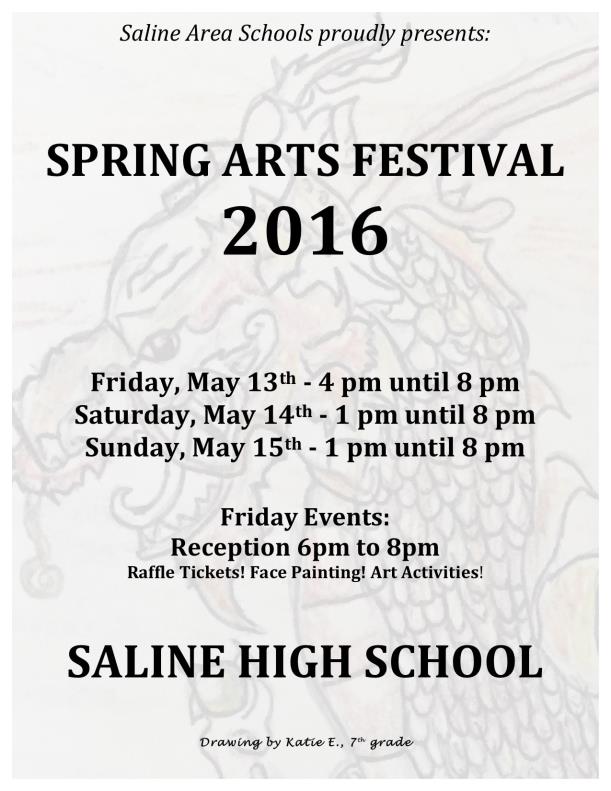 compliance with the regulations implementing Title VI
Any person having inquiries concerning the Saline Area Schools' compliance with the regulations implementing Title VI, Title IS, the ADA, or Section 504 is directed to contact: Saline Area Schools, Director of Human Resources, 7265 Saline Ann Arbor Road, Saline, MI 48176-1168
Equal Opportunity Info
Applicants for admission and employment, students, parents, employees, sources of referral of applicant and admission and employment, and all unions or professional organizations holding collective bargaining or professional agreements with the Saline Area Schools are notified that the Saline Area Schools does not discriminate on the basis of race, color, national origin, sex, age, religion, or disability in admission or access to, or treatment or employment in any of its programs, activities, or policies.
Mission
We, the Saline Area Schools, will equip all students with the knowledge, technological proficiency, and personal skills necessary to succeed in an increasingly complex society. We expect that our students, staff, and the Saline community will share in these responsibilities. Our ultimate goal is to instill in our students a desire for lifelong learning.
School of Choice 2016/17
Please be aware that it is likely that the Saline Area Schools will be taking a very limited number of School of Choice students for the 2016/17 school year.
More...
Discrimination Policy
The District will not discriminate against any person based on sex, race, color, national origin, religion, height, weight, marital status, handicap, age or disability. The Board reaffirms its long-standing policy of compliance with all applicable federal and state laws and regulations prohibiting discrimination including, but not limited to, Titles VI and VII of the Civil Rights Act of 1964, 42 U.S.C. §§ 2000d. et.seq.; and 42 U.S.C §§ 2000e, et seq.; Title IX of the Educational Amendments of 1972, 20 U.S.C. §§ 1681, et seq.; Section 504 of the Rehabilitation Act of 1973, 29 U.S.C § 794; The Americans with Disabilities Act of 1990, 42 U.S.C. §§ 1210, et seq.; the Persons with Disabilities Civil Rights Act, MCL §§37.1101, et seq.; and the Elliott-Larsen Civil Rights Act, MCL §§ 37.12101, et seq.
Inquiries or complaints by students and/or their parent(s)/guardian(s) related to discrimination based on disability/handicap should be directed to
The Administrator in Charge of Instructional Services
Saline Area Schools
7265 Saline-Ann Arbor Road
Saline, MI 48176
Phone: (734) 401-4002