Marketing
MARKETING 1 (year-AM/PM)
Prerequisite: Grades 11/12
Marketing 1 provides an introduction to the theory and practice of marketing. Students will gain an understanding of how marketing impacts our economy, the decisions they make as consumers, and how companies try to influence individual purchasing decisions. Students will focus on the seven functions of marketing through interactive lectures, discussions, application projects, and activities. The class curriculum follows the latest national marketing standards and enforces academic rigor and relevance. The school store, The EDGE, serves as a laboratory for the students to apply skills learned in the classroom. First-year marketing students will have the opportunity to work in The EDGE during extracurricular activities. All students enrolled in this class will be highly encouraged to join the internationally recognized marketing association, DECA. By taking advantage of DECA membership, students will become academically prepared, community-oriented, professionally responsible, and experienced leaders. Articulation is available with Ferris State University and Washtenaw Community College.
MARKETING 2, Store Operations: (year)
Prerequisite: Marketing 1
The school store at Saline High School, known as The EDGE, serves as the laboratory for the students and is an integral component of a comprehensive Marketing program. The store is operated by students and will provide them with a hands-on learning experience. Time spent in the lab provides students with benefits such as an actual business atmosphere to apply marketing theory and principles, as well as the development of business-like procedures and attitudes. It also encourages leadership and management skills. The fast-paced, customer-service-driven environment may also simulate a student's first job and will assist in developing the necessary skill set for success as they transition from school to work.
Contact Us:
If you have questions please e-mail:Cherie Mailloux
DECA State Career Development Conference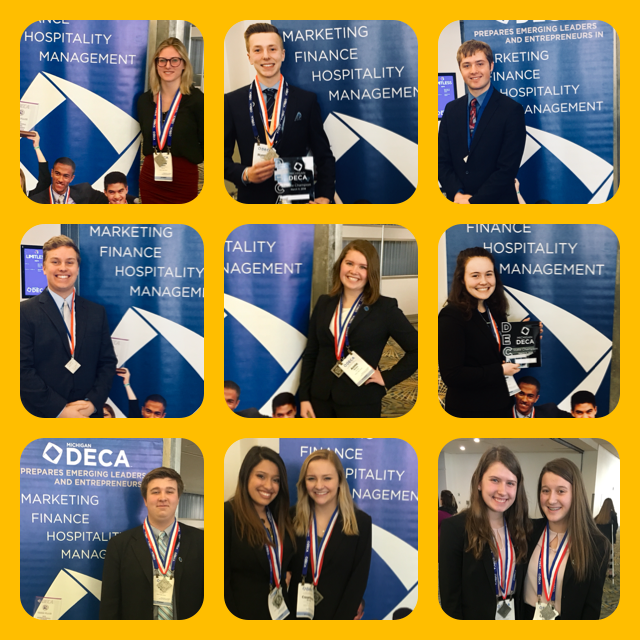 Forty-two Saline DECA members traveled to downtown Detroit, March 9th through 11th, to compete alongside 3,600 other high school students at the DECA State Career Development Conference. Many students competed in a business role play, while others prepared a written paper and presented it during the competition. The following individuals or teams received Finalist medals: Grace Livsey, Ryan Koch, Tim Wageman, Aidan Keyes (SWWC), Gita Deshpande/Courtney Zmich, Molly Finnegan/Lauryn Kruse, and Edward Pfannes earned a medal for his high competency test score. Individuals Megan Foley and Matt Thibeault, along with the team of Annie Nelson, Matt Filsinger, and SWWC student Aidan Keyes, were awarded First Place Champion plaques and will be traveling to Atlanta, GA in April to compete at Internationals. The recognition that these students earned is no small feat and they truly deserve to be congratulated!
DECA District Conference/Competition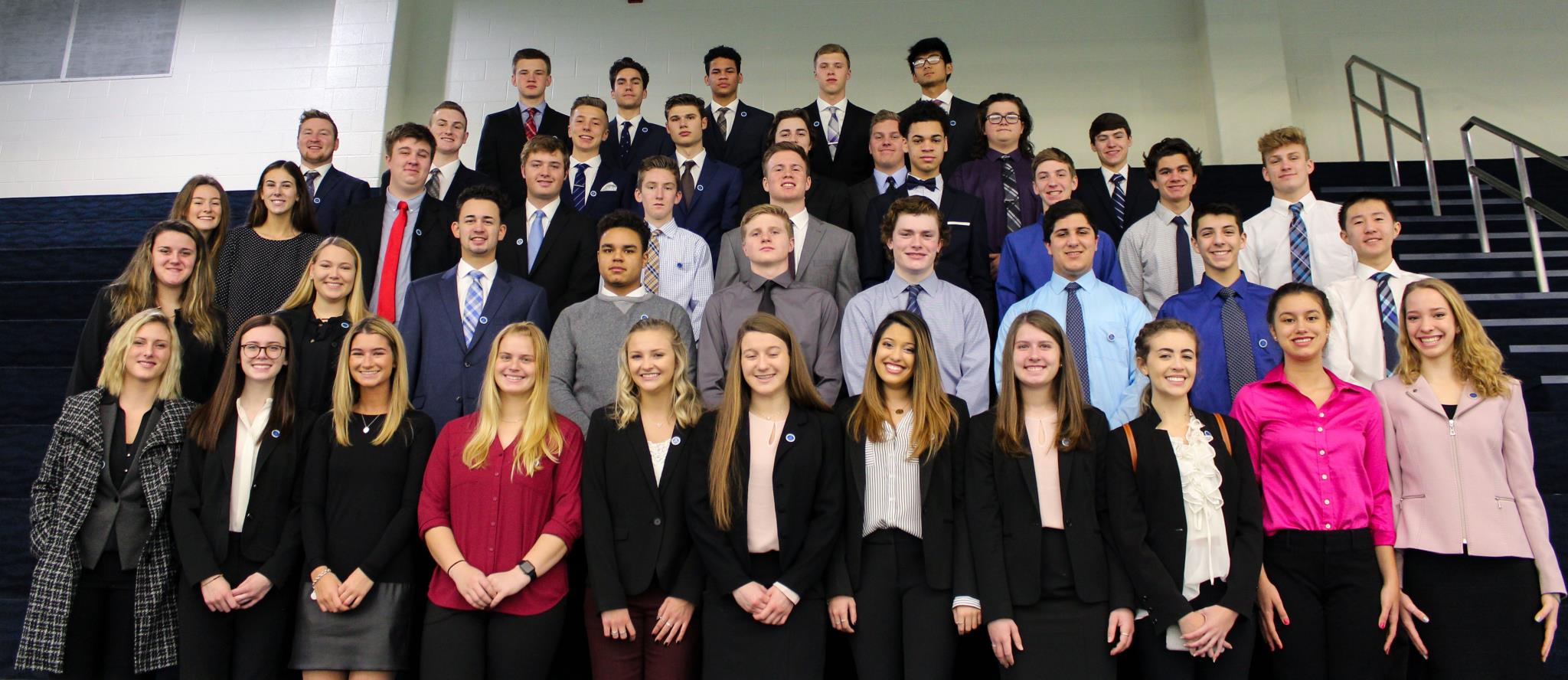 On January 11, 2018, the DECA District Conference/Competition was held at Eastern Michigan University. This conference provided over eight hundred students in surrounding districts an opportunity to display their marketing knowledge in a role-play scenario that was judged by business and community members. In addition, students took a business competency test, and that score, along with the role-play results, were averaged together in order to determine who advanced to the next level of competition. Of the forty-one Saline DECA members in attendance, thirty-six students advanced to the State Career and Development Conference held in downtown Detroit this March and an additional 6 members received a medal for their high competency exam and/or role-play score. Way to go Saline DECA!
DECA is a nationally recognized, extra curricular business club that prepares emerging leaders and entrepreneurs in marketing, finance, hospitality, and management. Through DECA, students are academically prepared, community oriented, professionally responsible, and experienced leaders.