Welcome Back!
SWWC Student Handbook
SWWC Health Science Student Handbook
SWWC Long Term Driving Form (only if allowed by your district/admin approval needed)


SWWC Students,
We are looking forward to a great year! Please see the chart below for details on days you will be in-peron or remote with your SWWC teacher.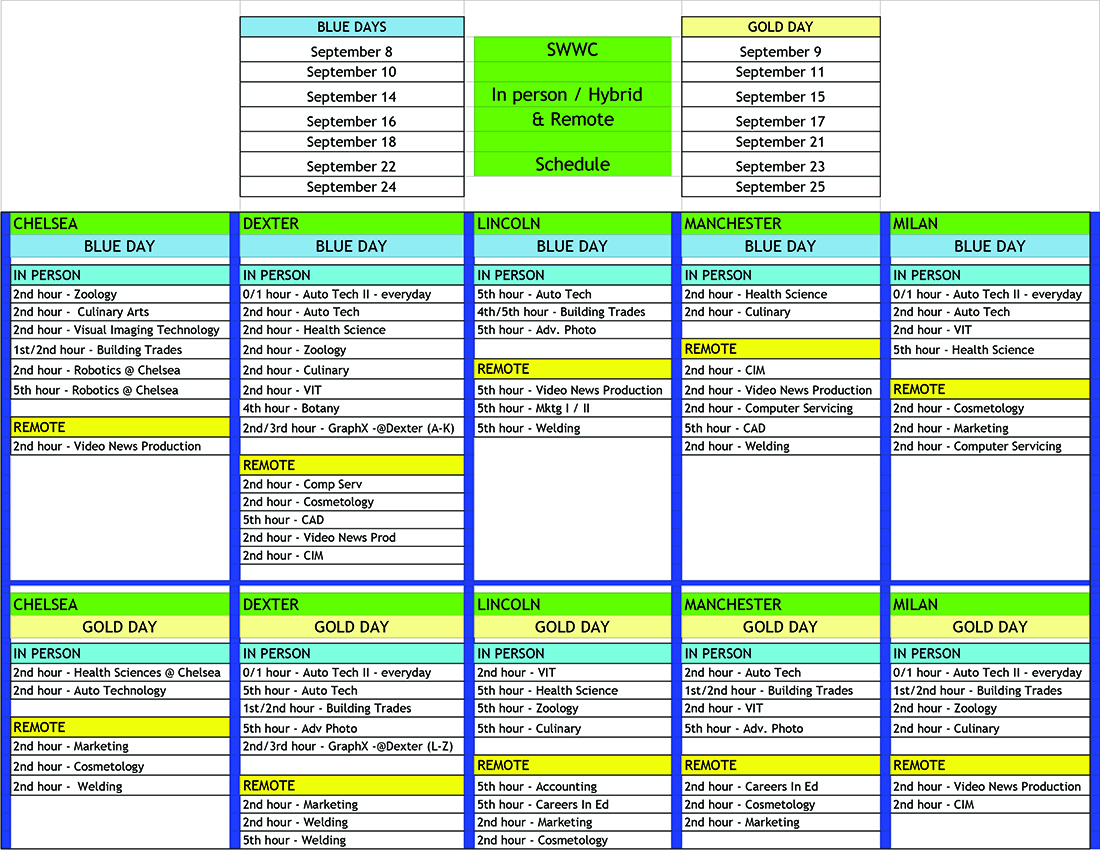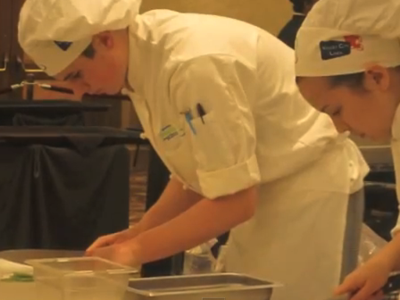 July 8, 2020
Culinary Arts on YouTube!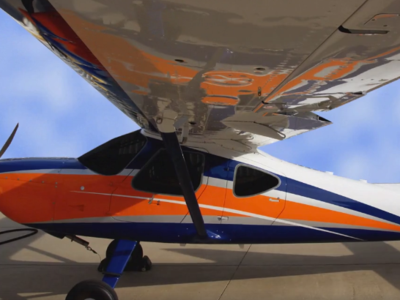 July 8, 2020
GAMA/Build A Plane Aviation Design Challenge Video
Our Mission Statement
We, the member districts as the South and West Washtenaw Consortium, shall best educate students together in areas where individual districts cannot do as well alone. The Career and Technical Education component of the South and West Washtenaw Consortium empowers its students to be productive members of a changing technological world. The students are provided with the knowledge necessary to achieve the requisite skills, positive attitudes, and work habits to meet those goals.
Discrimination Policy
It is the policy of the South and West Washtenaw Consortium not to discriminate on the basis of race, color, national origin, gender, age, disability, height, weight, religion, language, or marital status in its programs, activities, or employment.