Welcome to South and West Washtenaw Consortium
The application window closes at 3:30 PM on February 16th.
Upcoming Important Dates
PM No Lincoln Students

Jan 24 - Jan 26

1:00 PM to 2:30 PM

SWWC Calendar

No Lincoln Students

Jan 29

SWWC Calendar

Saline: No School (NO SWWC)

Feb 19

SWWC Calendar
*Consortium students providing their own transportation are encouraged to attend when their home school schedule is reduced/changed.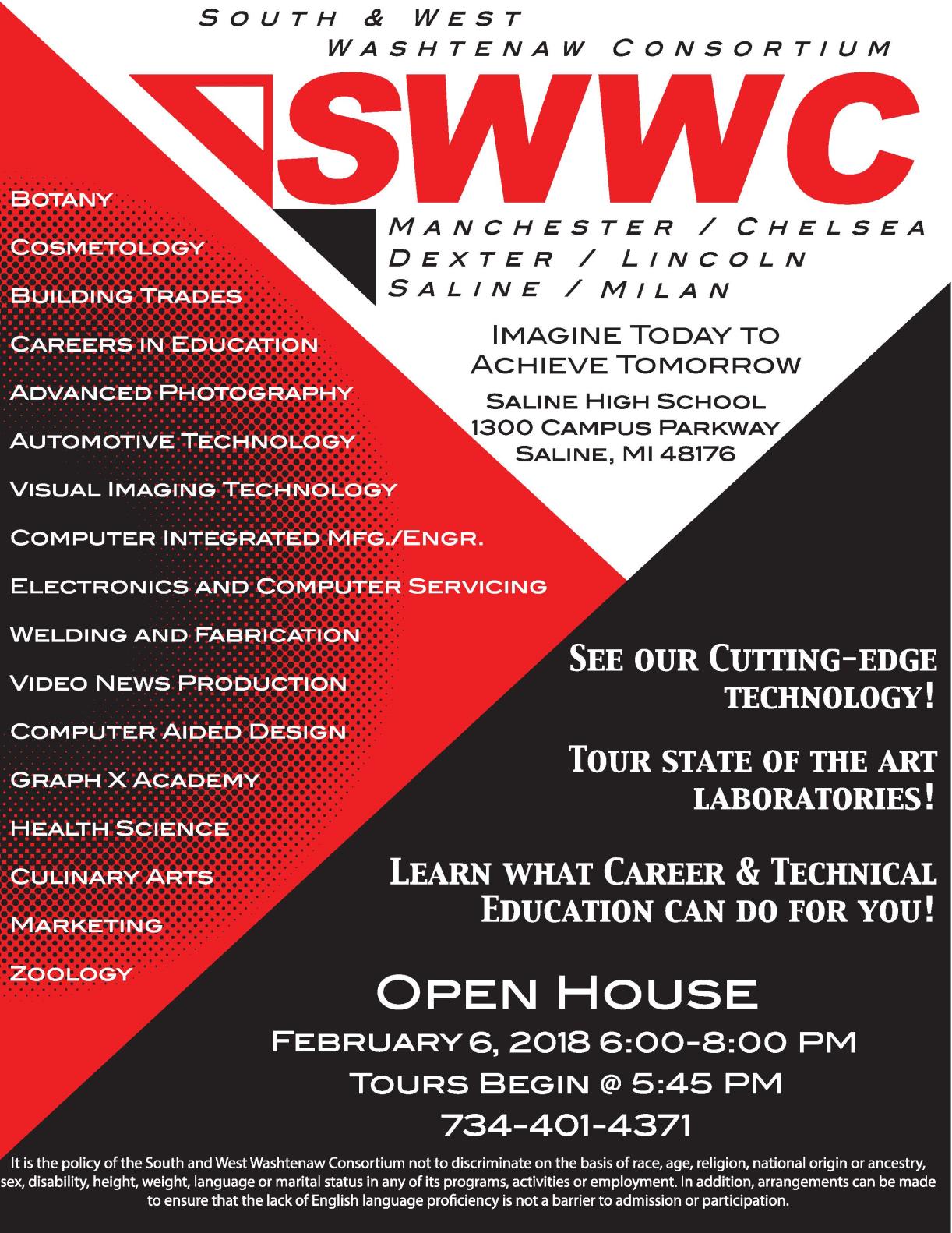 The SWWC continues to meet and exceed all
Core Performance Indicators!
Each year the South & West Washtenaw Consortium is evaluated by the State of Michigan on the basis of student performance in their reading, mathematic, technical skill attainment, school completion, graduation rate, placement, non-traditional participation and non-traditional placement.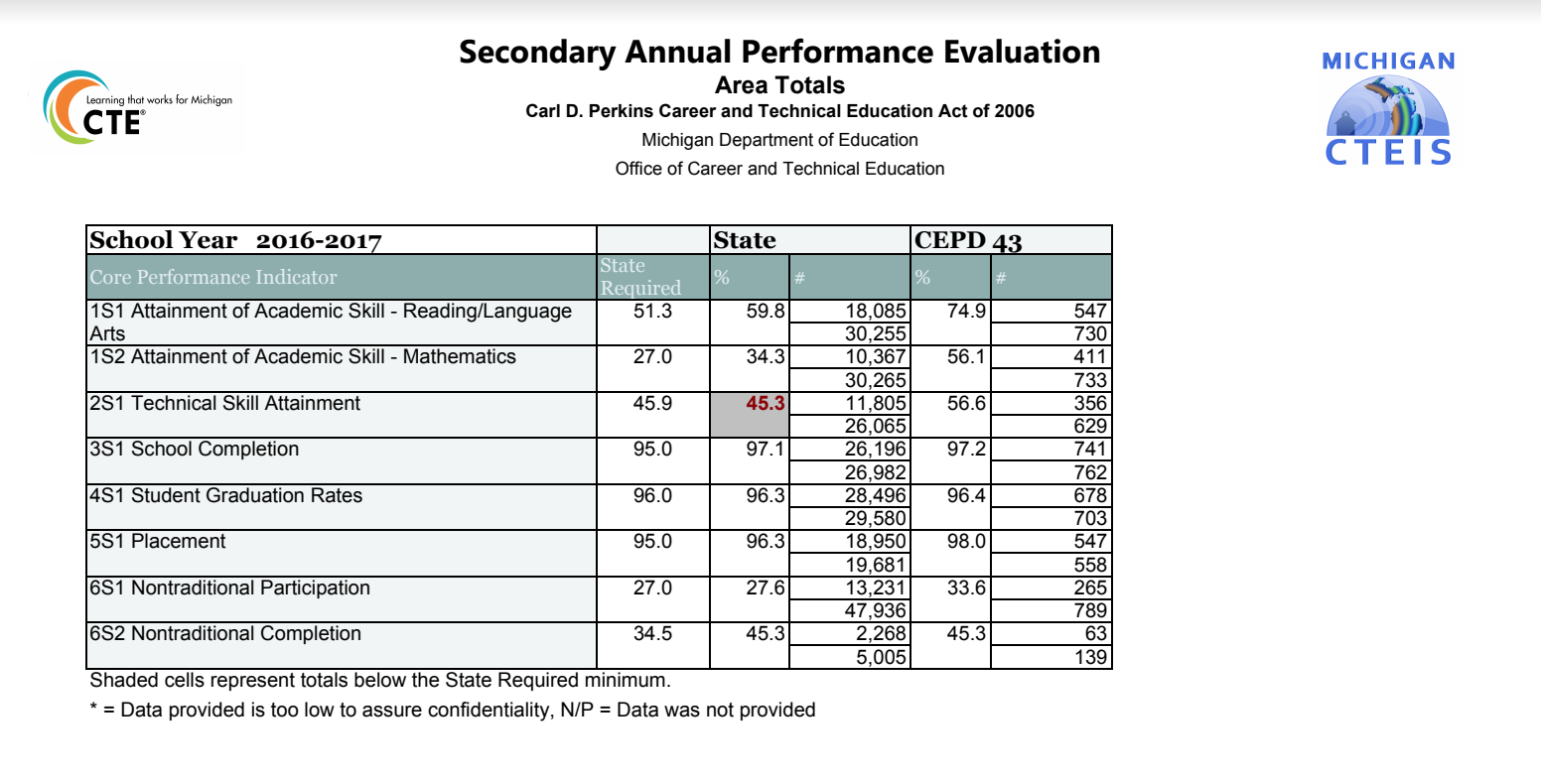 Our Mission Statement
We, the member districts as the South and West Washtenaw Consortium, shall best educate students together in areas where individual districts cannot do as well alone. The Career and Technical Education component of the South and West Washtenaw Consortium empowers its students to be productive members of a changing technological world. The students are provided with the knowledge necessary to achieve the requisite skills, positive attitudes, and work habits to meet those goals.
Discrimination Policy
It is the policy of the South and West Washtenaw Consortium not to discriminate on the basis of race, color, national origin, gender, age, disability, height, weight, religion, language, or marital status in its programs, activities, or employment.