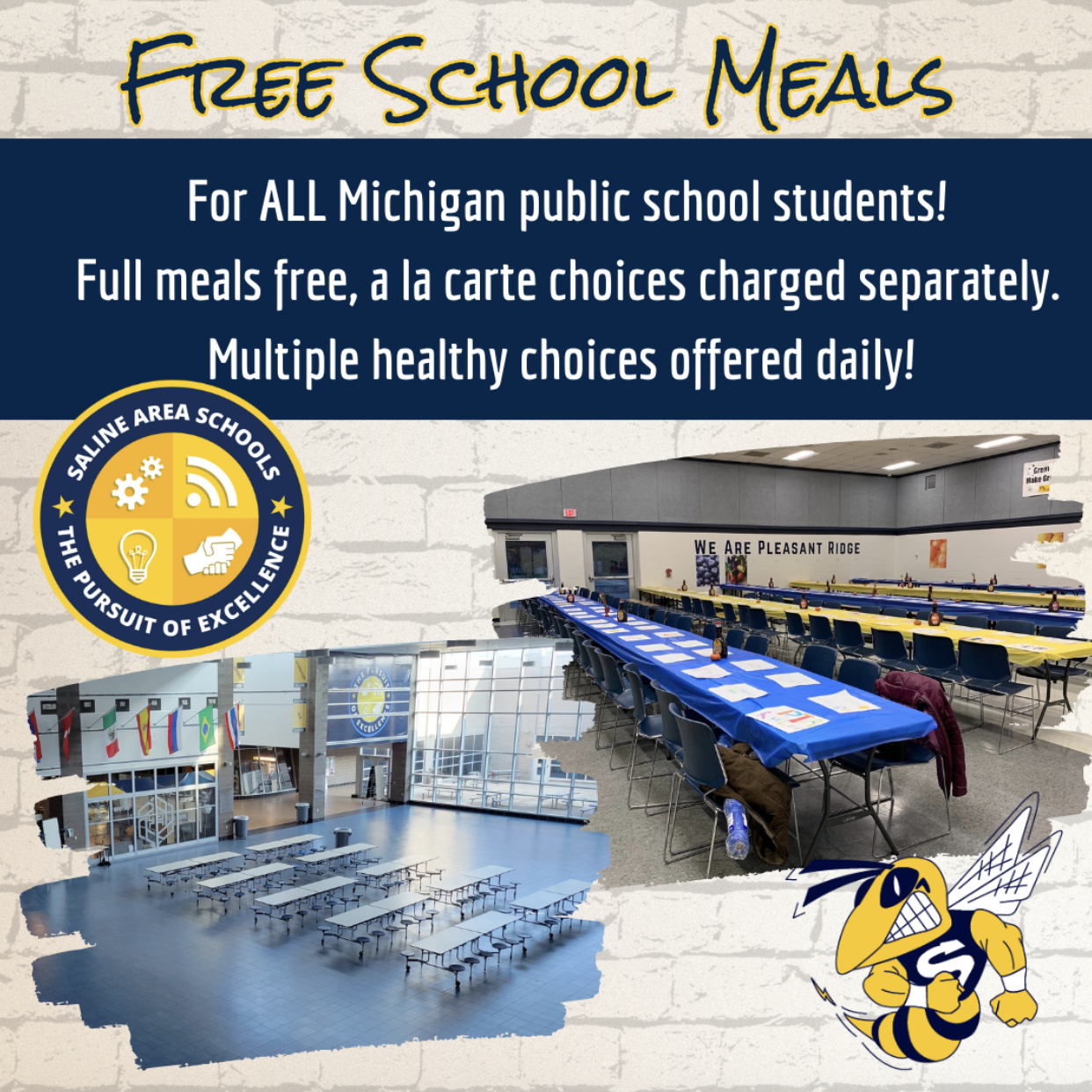 Free School Breakfast and Lunch!
For the upcoming 2023-24 school year, Michigan has authorized free meals for all students as part of the Michigan School Meals program! This means students 4 years old and above attending public schools will have the opportunity to enjoy breakfast and lunch at no cost throughout the academic year.
Families should still complete the 23-24 School Meals EBT application, which helps ensure ongoing state funding and can qualify our school or community for other special programs like free summer meals. Parents or guardians can submit confidential applications online.
Important Information to Know:
All students eat for free, both breakfast & lunch, full meals only not a la carte items. A la carte items include milk, snacks, etc. Families may still choose to fund their students' accounts using the Meal Magic Portal, in order to cover the cost of only a beverage, a la carte choices, and snacks during breakfast and lunch.
Parents are invited to view the Frequently Asked Questions document posted here.
Lunch Schedules by Building
HARVEST ELEMENTARY
REGULAR DAY
1st Grade 11:00 AM - 11:30 AM
2nd Grade 11:35 AM - 12:05 PM
Young 5's/Kindergarten 12:10 PM - 12:40 PM
3rd Grade 12:45 PM - 1:15 PM
EARLY RELEASE DAY
3rd Grade 10:45 AM - 11:15 AM
2nd Grade 11:20 AM - 11:50 AM
1st Grade 11:55 AM - 12:25 PM
Young 5's/Kindergarten 12:30 PM - 1:00 PM
PLEASANT RIDGE ELEMENTARY
REGULAR DAY
Kdg: 11:30 - 12:00
1st Grade: 10:55-11:25
2nd Grade & Young Fives: 12:40-1:10
3rd Grade: 12:05-12:35
EARLY RELEASE DAY
Kdg: 11:25 - 11:55
1st Grade: 10:50-11:20
2nd Grade & Young Fives: 12:35-1:05
3rd Grade: 12:00-12:30


WOODLAND MEADOWS ELEMENTARY
REGULAR DAY
Kdg: 11:15-11:45
1st Grade: 11:50-12:20
3rd Grade: 12:25-12:55
2nd Grade: 1:00-1:30
EARLY RELEASE DAY
1st Grade: 10:45-11:15
3rd Grade: 11:20-11:50
Kdg: 11:55-12:25
2nd Grade: 12:30-1:00
HERITAGE SCHOOL
REGULAR DAY
4th Grade 12:05 - 12:35
4th Grade 12:40 - 1:10
5th Grade 10:55 to 11:25
5th Grade 11:30 to 12:00
saline MIDDLE SCHOOL
REGULAR DAY
1st Lunch: 10:34-11:09
2nd Lunch: 11:09-11:44
3rd Lunch: 11:45-12:20



saline HIGH SCHOOL
REGULAR DAY
A Lunch: 11:41-12:16
B Lunch: 12:16-12:51
C Lunch: 12:52-1:27



Saline Alternative High School
Regular Day
11:30 - 12:05
RESOURCES
Breakfast at School: Prices + Schedule
Find Free Meals this Summer

Community Partner: Saline Area Social Service
SASS provides food to anyone in need of help. Click HERE for more information.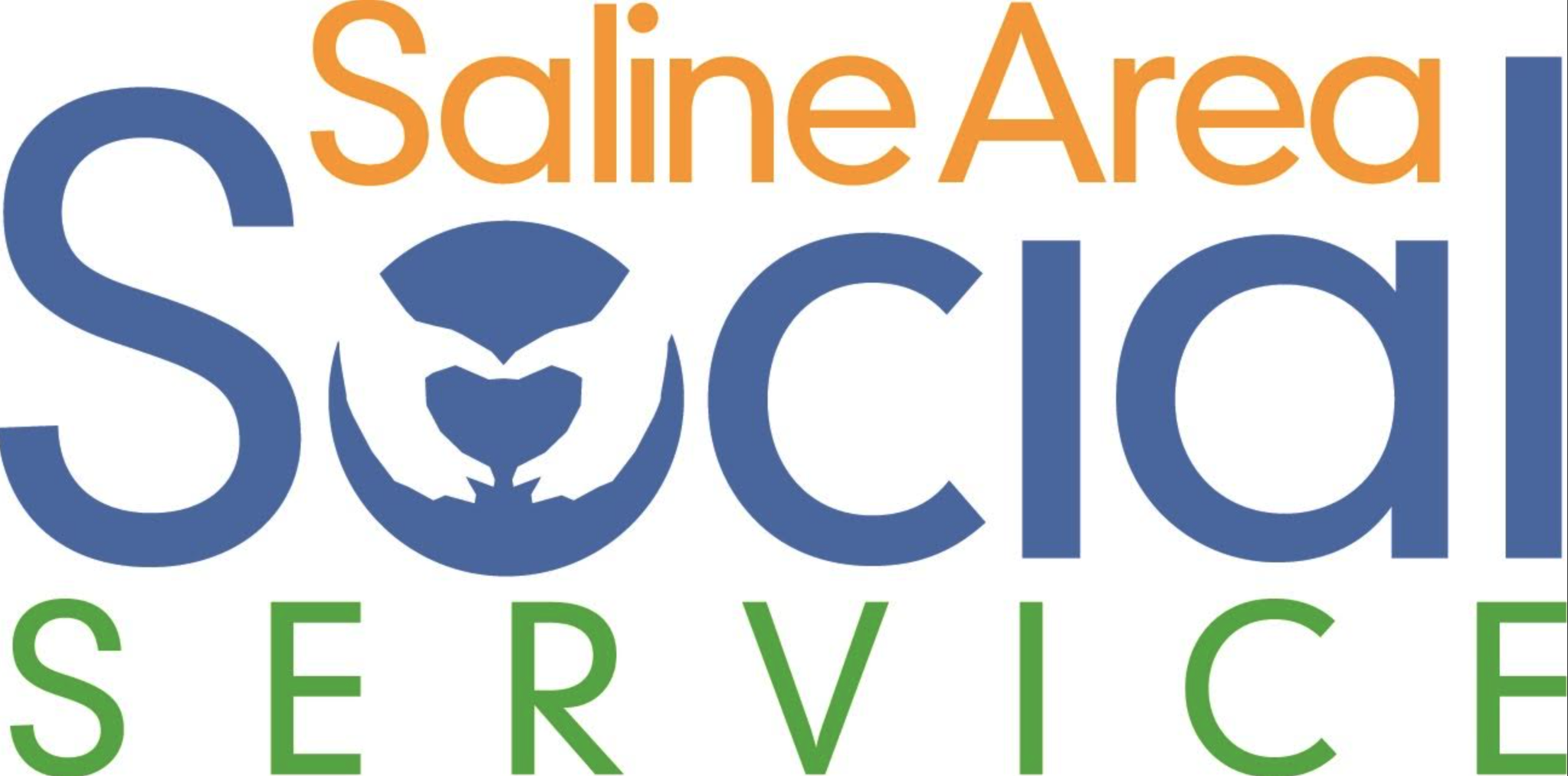 Mornings can be really crazy…the alarm doesn't go off…the kids don't want to get up…there's no time to eat breakfast before the bus comes…or they're just not ready to eat. Or maybe your teenager grabs a can of soda and a candy bar on the way to school. If this sounds like your house, we have good news for you!

Breakfast is served at your school! School Breakfast helps students be more alert so they can learn more in class. Breakfast has vitamins and nutrients for a strong and healthy body. Breakfast is affordable, too. If you qualify for free and reduced price meals, you also qualify for the breakfast program, with no additional paperwork. You can't find a healthy
breakfast at such a low cost anywhere else.
Help your child start the day right with school breakfast!

Harvest Elementary
Breakfast is served 8:35 AM to 8:50 AM in the cafeteria. Price: $2.00
Heritage Elementary
Breakfast is served 8:35 AM to 8:50 AM in the cafeteria. Price: $2.00
Woodland Meadows Elementary
Breakfast is served 8:35 AM to 8:50 AM in the cafeteria. Price: $2.00
Pleasant Ridge Elementary
Breakfast is served 8:35 AM to 8:50 AM in the cafeteria. Price: $2.00
Saline Middle School
Breakfast is served in the cafeteria 7:40 AM to 8:00 AM. Price: $2.00
Saline High School
Breakfast is served in the cafeteria 7:30 AM to 7:50 AM. Price: $2.00