RESOURCES
Heritage Generic Suggested School Supply List
SPECIALS ROTATION CALENDAR
TRUE Community Credit Union
TRUE Community Credit Union offers student-run credit union branches at many area schools, providing a unique, interactive way for students to learn about saving money and making good financial choices.

The Student Run Credit Union information was distributed to the students in their classrooms.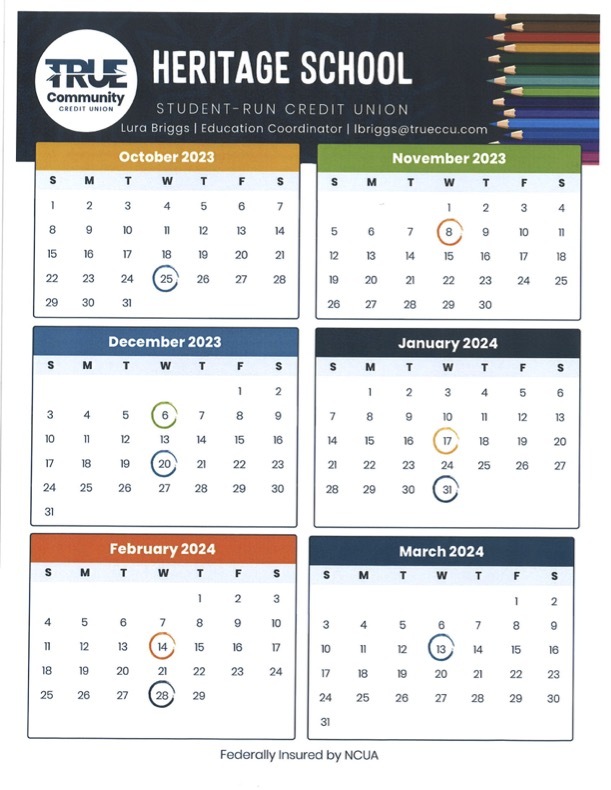 Heritage Mission Statement:
Bringing the community together by learning to navigate the world through our Heritage experience.