From Your Principal:
Hello Heritage Community,
My name is Megan DeGrand and after 15 years of teaching in the district, I was thrilled to join Heritage as the Dean of Students in 2019, and now as Principal as of August 2020.
My three boys are SAS Hornets and being a part of the Saline school district brings my family and I great pride.
Public education has been a passion of mine ever since I can remember. I received a Bachelor's Degree in K-5 Elementary Education (6-8 Language Arts) and a Master's Degree in K12 Leadership and Administration from Michigan State University. The blue and gold I wear are not to be confused with maize and blue... Go GREEN!
Heritage is a wonderful school where our three lower elementary schools SWARM together to become one graduating class in 4th grade. Following 5th grade, our students transition to Saline Middle School. The social-emotional health of our students is my top priority and when we support kids at the heart first, academics can more easily be supported while growing minds flourish.
Heritage students will always be able to count on a smile, warm greeting and listening ear from me. Our students are the pulse of the building and spending time reading with them, observing in their classrooms and talking at lunch and during transition times is where it's at! I'm extremely grateful to spend my days learning alongside them for two short, but sweet, years.
SWARM!
Megan DeGrand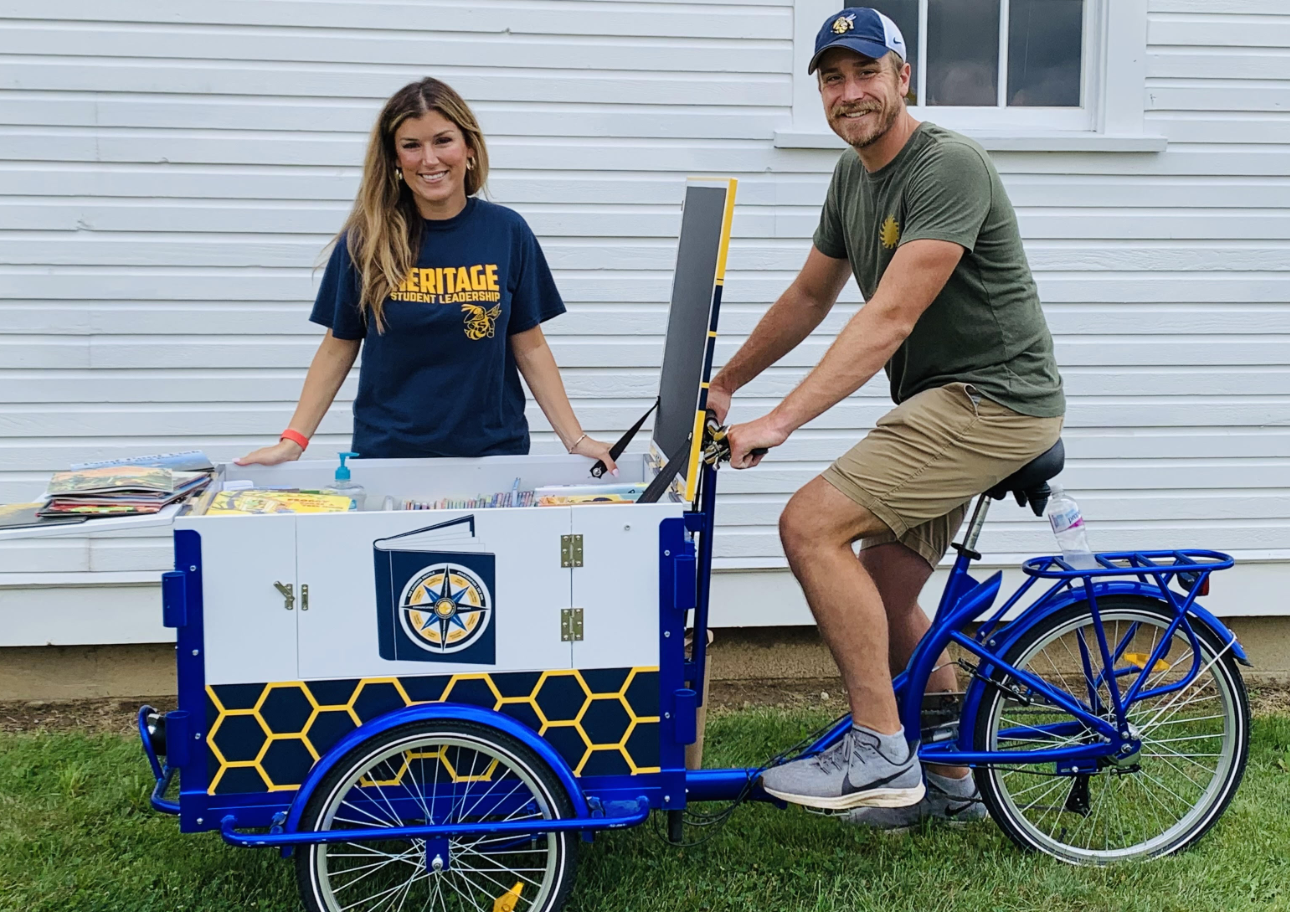 FROM YOUR ASSISTANT PRINCIPAL:
Hello Heritage Students, Staff and Families!
My name is Cameron Cochran and I am so honored to serve as your Assistant Principal.
Before coming to Heritage, I was a classroom teacher for nine years. I served as a high school science teacher, and as the 6th-12th grade Restorative Practices Coordinator at my previous school. Like Principal DeGrand, I am a proud Spartan, receiving my Bachelor's Degree in International Relations and Master's Degree in K12 Leadership and Administration from Michigan State University.
The 4th and 5th grades are such pivotal, special times in a young person's life and I am thrilled to work with a team of talented educators to provide outstanding learning experiences and a caring, supportive atmosphere for the kids at Heritage. I am excited for all of the learning and fun that lies ahead!
Outside of work, I love to read, cook, exercise, travel, and spend time with family. My wife, Julie, and I have lived in Saline for six years. We have two young children, and a dog named Olive.
Please don't hesitate to reach out with any questions, or just to introduce yourself. I look forward to meeting you all soon as we begin what is surely going to be an amazing school year!
In Partnership,
Cameron Cochran