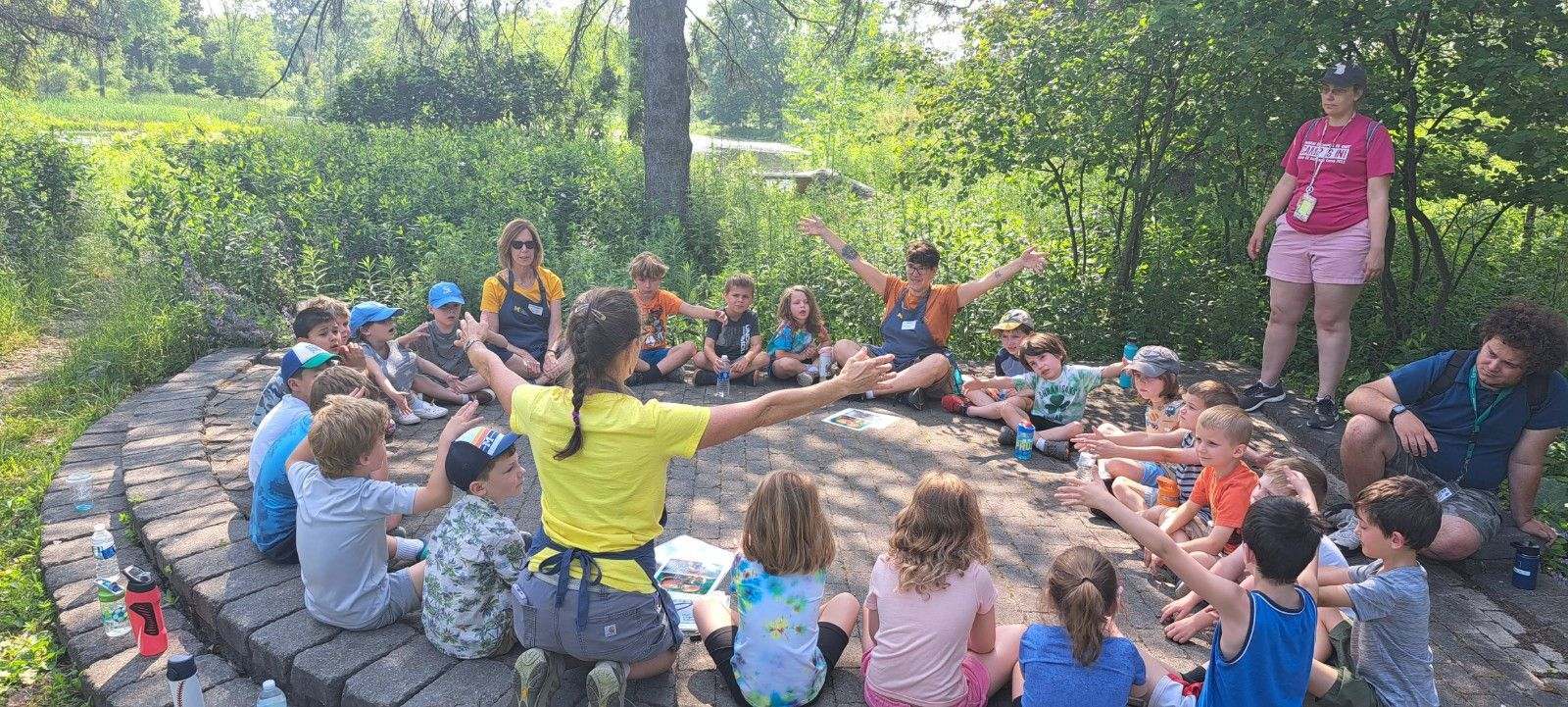 Camp information is subject to change.
Eligibility: Children ages 5 - 12 years in Saline. Children must be between the ages of 5 and 12 on their first day of camp.
Dates: Monday-Friday, June 14-August 16 (closed July 3-5)
Hours: 7:30 am-5:30 pm. Drop off and pick up is at your leisure.
Location: Pleasant Ridge Elementary
How to enroll: Registration for new families starts on April 12th at salineonline.reg.eleyo.com.
Schedule: Pick and choose your dates.
Add/Remove Days: You are locked into your schedule on the 25th of the month for the following month. After that date, you are financially responsible for your schedule (ex. changes for June must be made by May 25th).
Absences: A courtesy call to notify the program is appreciated if your child will be absent from camp.
Fees: $55 registration fee per family. $55/day. No additional cost snacks or other special events. We bill according to our billing schedule and payment is due in advance.
Snack/Lunch: Lunch is not provided and must be sent from home. We provide an afternoon snack.
Questions: Contact Lee Saborio at saboriol@salineschools.org, or Linda Davis at davisli@salineschools.org.

We are implementing health and safety measures for our families and staff. You must follow all posted and emailed instructions while at summer camp. An inherent risk of exposure to COVID-19 exists in any public place where people are present. COVID-19 is an extremely contagious disease that can lead to severe illness and death. According to the CDC, senior citizens and those with underlying conditions are especially vulnerable. By participating in summer camp, you voluntarily assume all risks related to exposure to COVID-19.

Summer Camp 2023 Calendar