Before and After School Care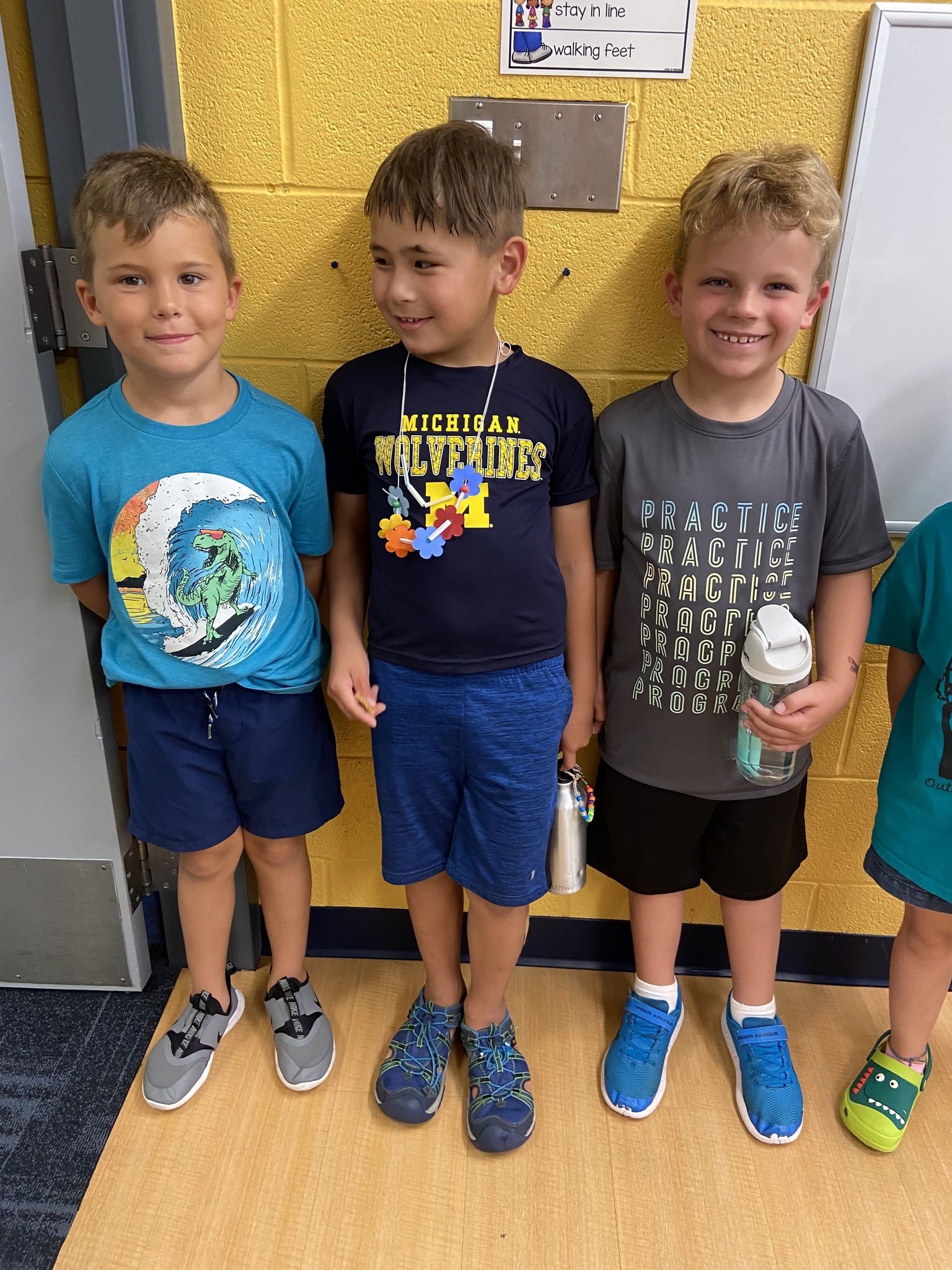 Registration for 2023-2024 will open on May 15 at noon for current families!
new families can register beginning May 17 at noon!
Registration can be made at salineonline.reg.eleyo.com!
Registrations will be accepted until capacity is reached for each morning and afternoon of care.
For questions about before and after school care, please contact Program Director Lee Saborio at saboriol@salineschools.org or Program Assistant Linda Davis at davisli@salineschools.org.

Parent Handbook
General Information - This information is subject to change.
Eligibility
Students ages 5-12 enrolled in Saline Area Schools who attend Harvest, Heritage, Pleasant Ridge, or Woodland Meadows. Children must be at least 5 years old on their first day of care, and 12 years or younger at the time of registration.
Hours
Before School Care: 6:45 AM - 8:50 AM, drop off at your convenience but no earlier than 6:45 AM.
After School Care: 3:45 PM - 6 PM, pick up at your convenience but by 6 PM.
Fees
Registration Fee (non-refundable): $55 per family, is due at the time of registration
Before School Care: $10.50 per morning
After School Care: $12.00 per afternoon
Care Calendar
We are open Monday - Friday according to our program calendar.
Location
Care is held at your child's school. Harvest, Heritage, Pleasant Ridge, and Woodland Meadows each have a Before & After School Care Program. The main drop off and pick up location is the school cafeteria but we also use the school gymnasium, playground, and media center.
Scheduling
Register for 5 days per week or for as little as one morning or afternoon. The schedule indicated on the registration form will repeat from month to month for the entire school year. Schedule Changes: Log in to your Childcare Account at salineonline.reg.eleyo.com to add/remove days of care. Schedule changes must be entered by the 25th of the month preceding the month of care. For example, in September, you have until August 25 to make changes to your September Care Schedule. In October, you have until September 25 to make changes to your October Care Schedule. Withdraw: Email saboriol@salineschools.org or davisli@salineschools.org to withdraw from the program.
Billing
We bill monthly according to our billing schedule. Invoices are emailed on the 26th of each month and payment is due by the 1st of each month. I.e.: September Tuition: Invoice emailed on August 26, payment due by September 1. October Tuition: Invoice emailed September 26, payment due by October 1. A late payment fee of $15 is automatically applied to accounts that are not paid in full by the due date.
Payments
We accept Cash, Check, Credit Card (VISA, MasterCard, Discover, American Express) in the Community Education Office and at our childcare locations. Pay online at salineonline.reg.eleyo.com.
If you wish to enroll in auto-pay, you can register on your account by saving a payment at salineonline.reg.eleyo.com.

Snack Menu
A copy of our menu is posted at our program for your reference. If your child does not enjoy the items we are offering, please feel free to pack snack items from home.