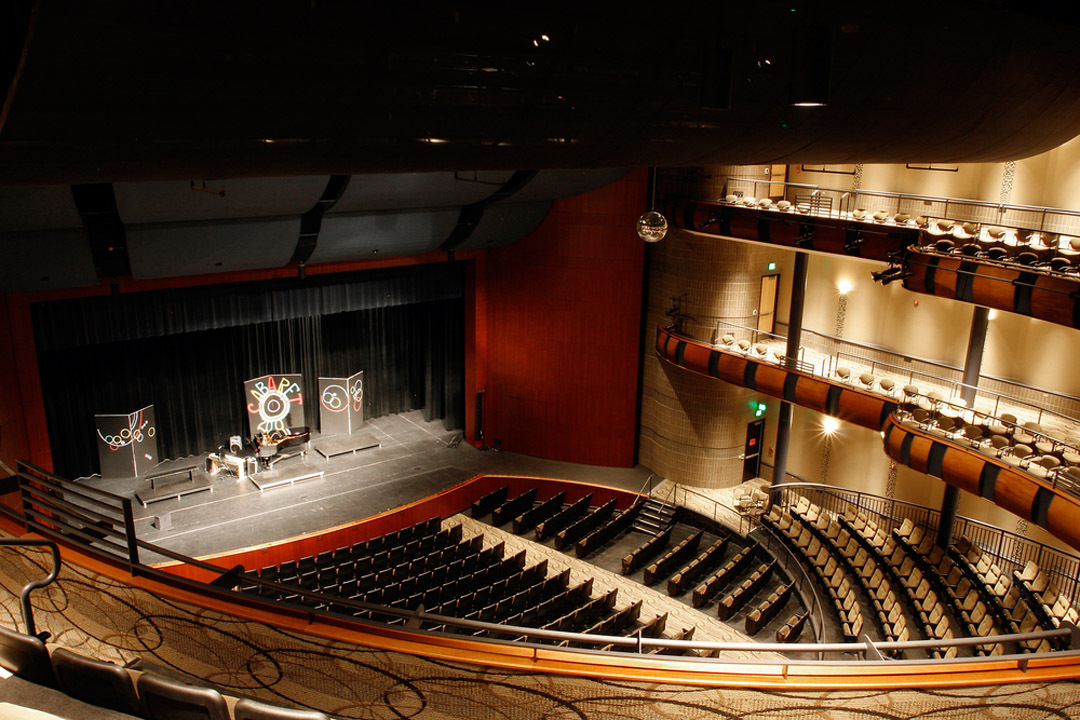 SALINE HIGH SCHOOL AUDITORIUM
Ellen A. Ewing Performing Arts Center
The Ellen A. Ewing Performing Arts Center at Saline High School is the largest and newest theater space in the School District. With two balconies, this auditorium can hold up to 1,050 in permanent seating. Backstage, we have two dressing rooms, with showers, a private dressing room, a black box theater space that can be used as a performance space or an additional dressing room.
Main Floor - 681
Lower Level Balcony - 182
Upper Level Balcony - 187
Total Permanent Seats - 1050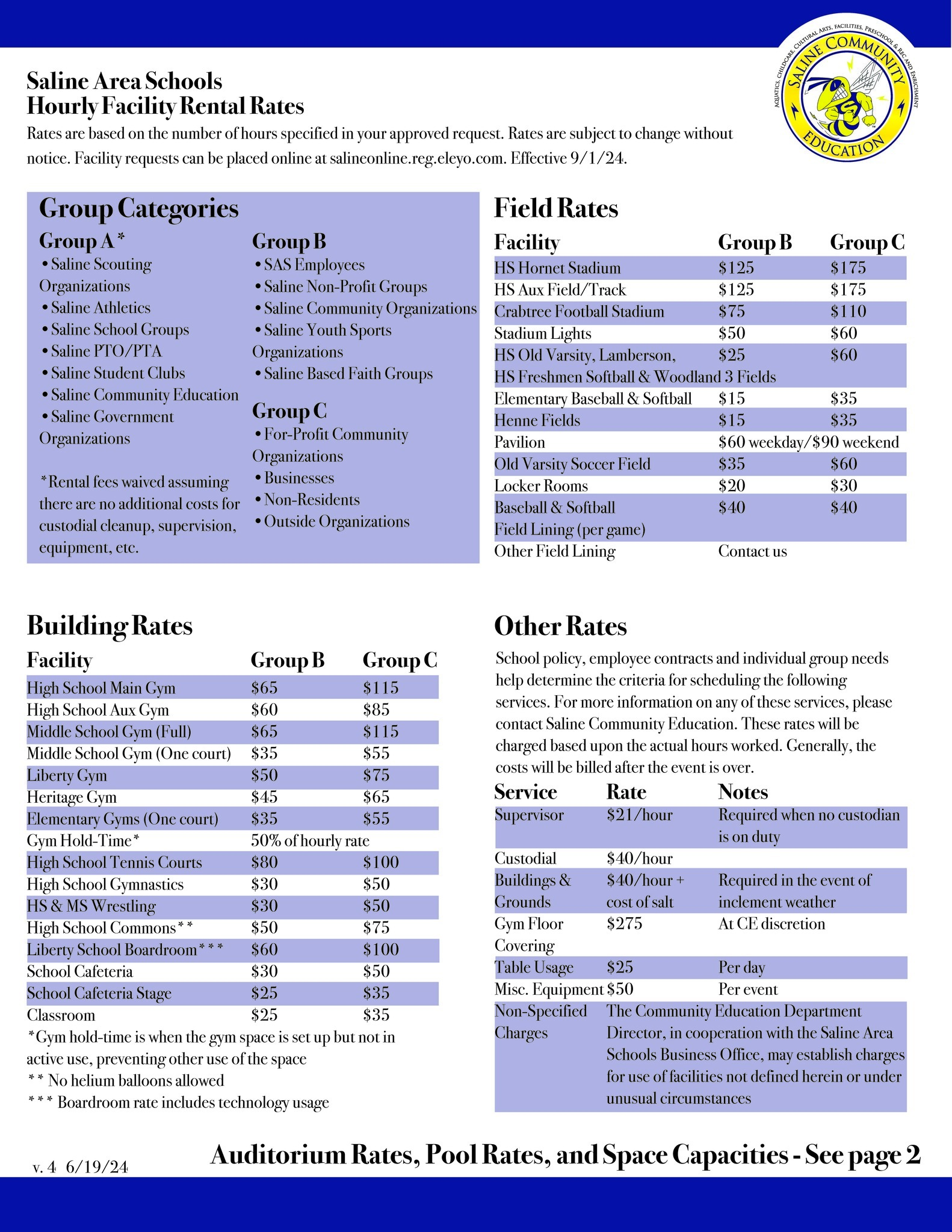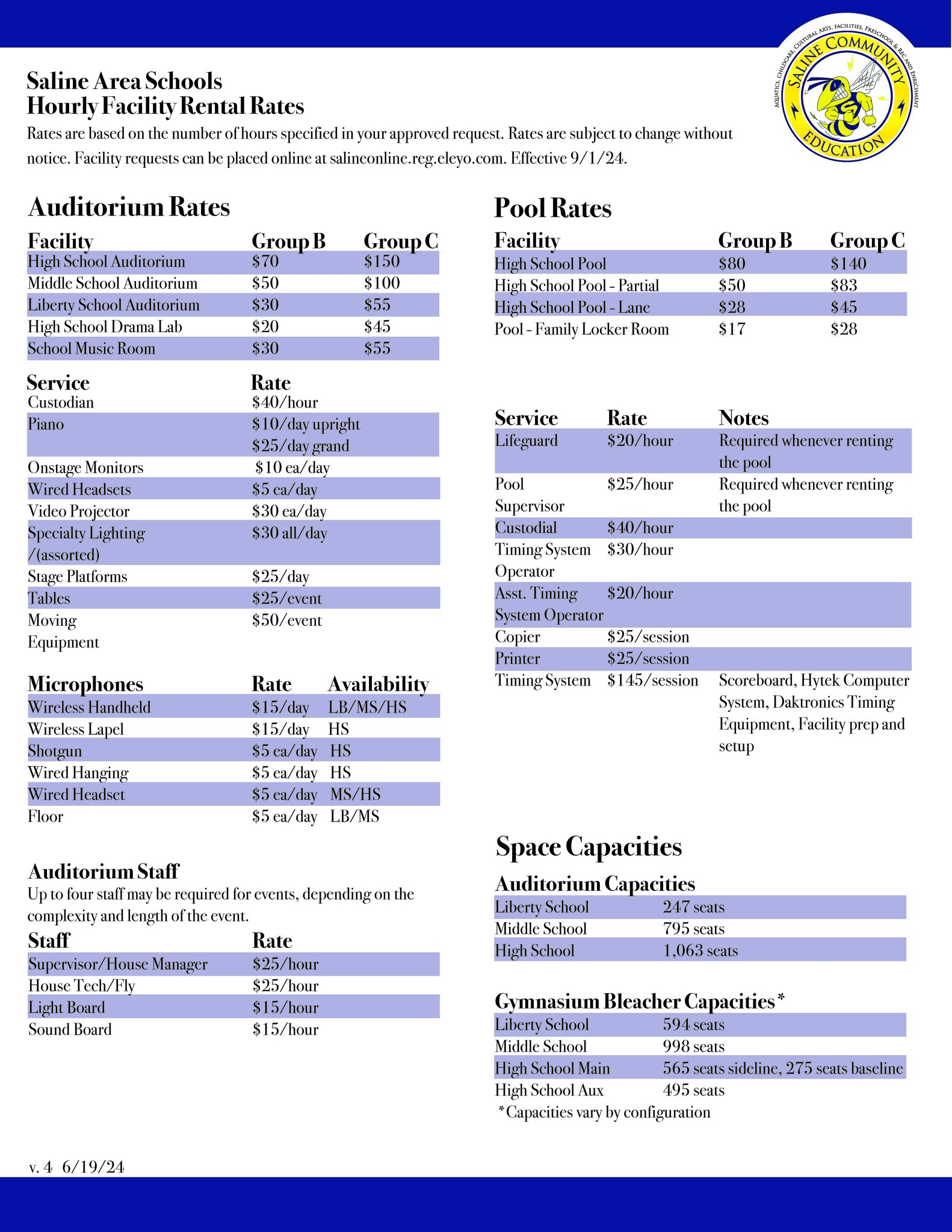 To reserve space please follow the directions below:

Submitting a Request:
Click Explore All Programs & then click Facilities
Click Calendar to see if your date, time, and location are available.
Click Explore All Programs and then click Facilities.
Click Request to use a Facility.
Click on Your Account (you will need to create an account if you do not have one. Please click Create Account, then click on Create a Personal Facility Account).
Click Create a New Facility Request.
Follow the prompts.