October 17, 2018
Office Email
The office is excited to announce our own email adress!!  Email harvestoffice@salineschools.org for general questions, reporting an absence, or need a student ID!!
October 2, 2018
Halloween Bingo - Save the Date!
When: Thursday, October 25th
Time: 5:30PM – 7:30PM (Pizza Bar 5:30PM – 6:30PM, Bingo Starts at 6:00PM)
What:  Wear Costumes, Eat Snacks, Win Prizes, Have Fun!
Where: Harvest Cafeteria & Gymnasium
September 10, 2018
Harvest Dismissal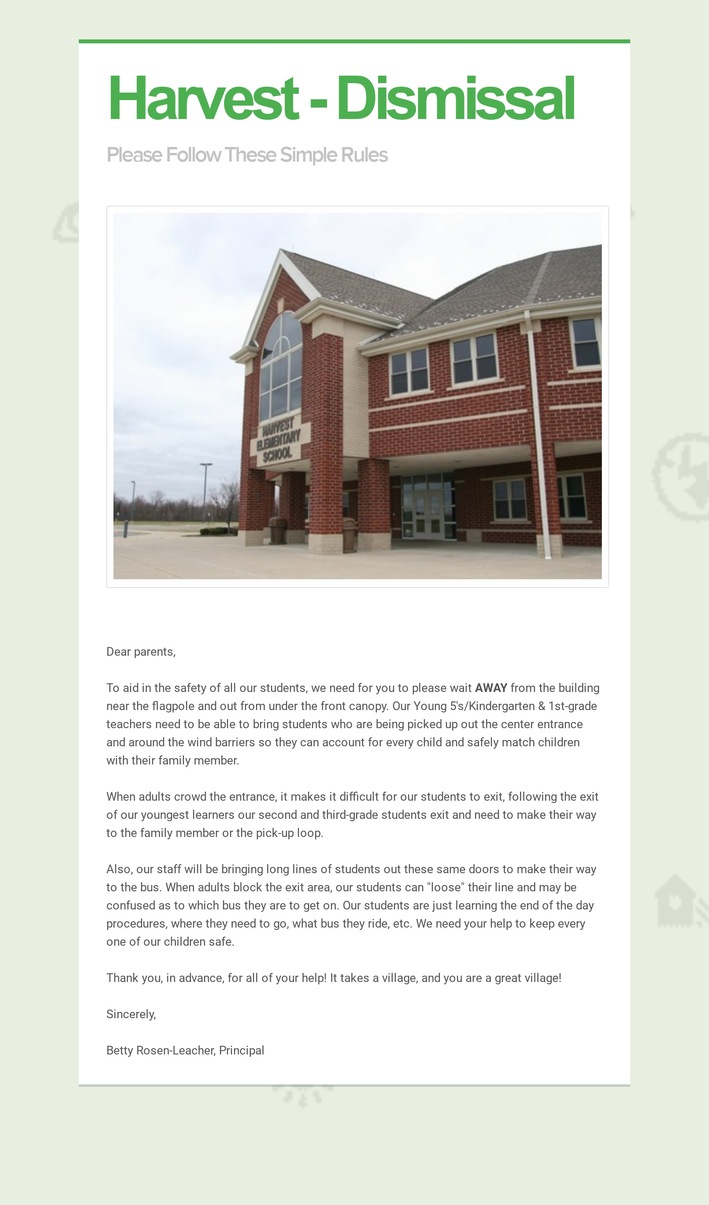 September 10, 2018
Harvest Drop Off/Pick Up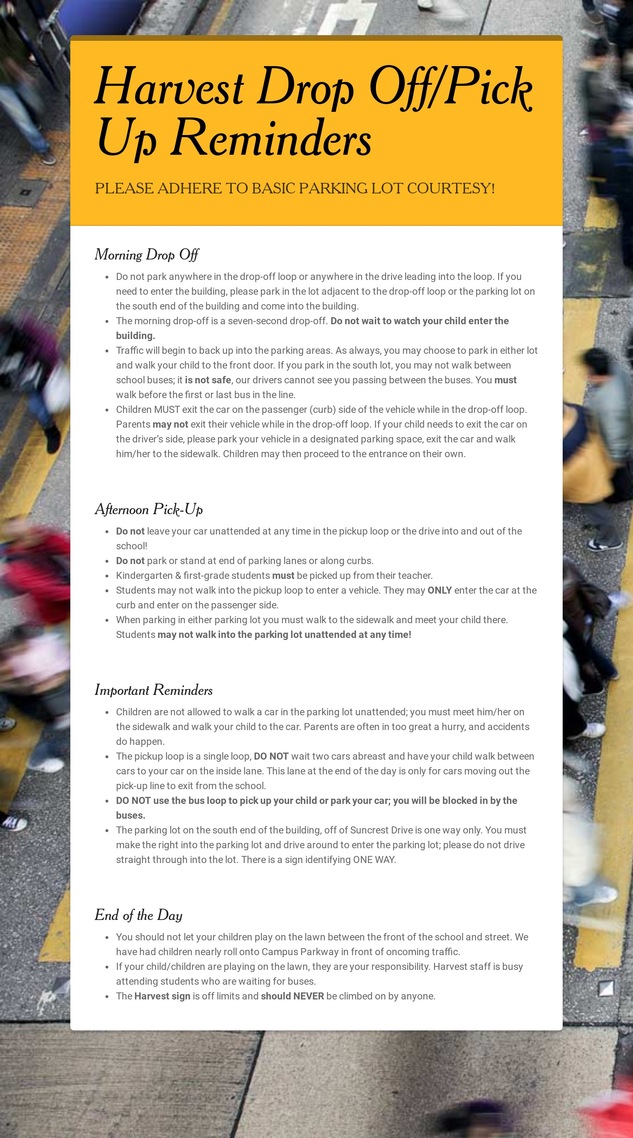 September 10, 2018
Road Closure
August 30, 2018
Quick Links
Lunch Information
Lunch Schedule - 2018/2019
Kindergarten/Young 5's: 11:10 a.m. - 11:40 a.m.
1st Grade: 11:45 a.m. - 12:15 p.m.
2nd Grade: 12:20 p.m. - 12:50 p.m.
3rd Grade: 12:55 p.m. - 1:25 p.m.
FROM THE OFFICE
The office would like to have ALL students keep a spare set of changing clothes (shirt, pant, socks, underwear) stored in their locker in case of an accident where the student needs to change. This will help with not having to make calls to home! Thanks for your cooperation.
Meet Mrs. Rosen-Leacher!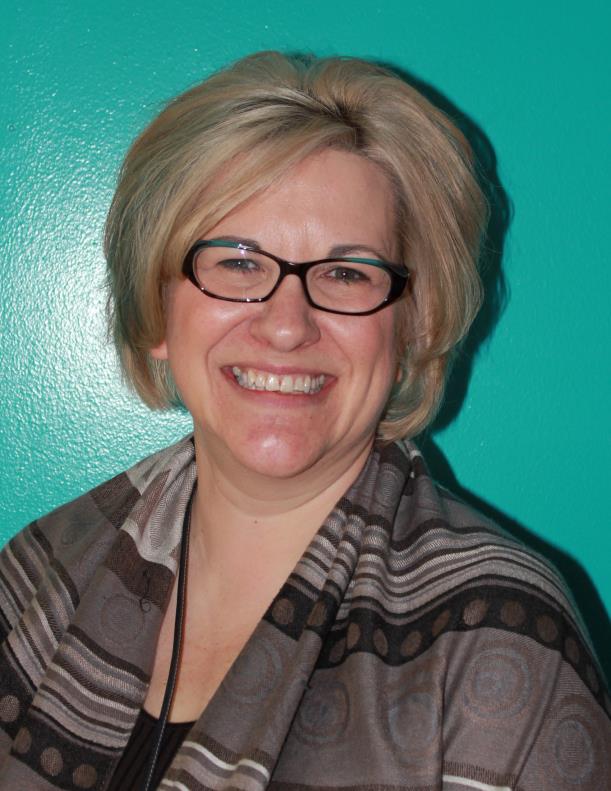 I am in my 23rd year in education. I have served children, staff, and families as an at-risk instructor, classroom teacher, assessment coordinator, curriculum director, assistant superintendent and in my current role as building principal. I have had many diverse experiences in education throughout my career and outside of the time I spent in the classroom, my greatest joy has been serving as a school principal. Being a school principal allows me to utilize my strengths, particularly working with staff and children so each reaches their highest potential.
Leadership is making the right decisions in the face of difficult challenges always keeping in mind that children are the center of everything we do. It is learning the story of those that I work the most closely with to build relationships that allows us to do the work of improving student achievement.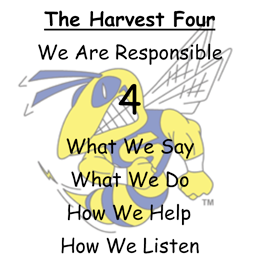 Mission Statement
The Harvest Elementary School community works to ensure that we are prepared to meet the needs of the students.
We collaborate to empower all students to reach their potential in a safe, productive environment that values diversity and encourages respect.
Together we provide a quality education so our students are prepared for their next transition and become responsible contributors in their complex world environment.