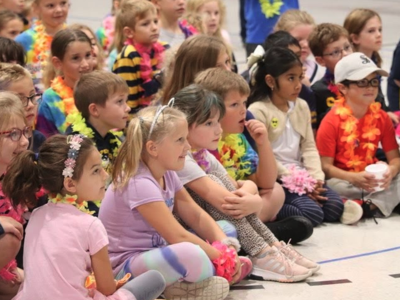 March 23, 2021
SAS Young 5's / Kindergarten Round Up Recap
The Saline Area Schools Young 5's and Kindergarten Round Up event was held virtually on Monday, March 21st, 2021. The recorded presentation and informational slide deck are now available for public access. 
January 29, 2021
Saline Area Schools Raises Pay For Substitutes
Saline Area Schools is proud to announce an increase in the rate of pay for our substitutes.
Spirit of Harvest
HARVEST HAPPENINGS BLOG
Follow Ms. Sickler's weekly blog to keep up-to-date with all things Harvest!
Office Information
Harvest Elementary
harvestoffice@salineschools.org
734-401-4500
734-401-4599 Fax

Ms. Dawson - Secretary
734-401-4502
dawsona@salineschools.org
Mrs. Stewart - Office Assistant
734-401-4503
stewarde@salineschools.org
The office would like to have ALL students keep a spare set of changing clothes (shirt, pant, socks, underwear) stored in their locker in case of an accident where the student needs to change. This will help with not having to make calls to home! Thanks for your cooperation.
Need to tell us that your student will be absent? Need help finding a form? Need Lunch account information? Any general questions can now go to harvestoffice@salineschools.org. This email will be sent to Ms. Dawson, Mrs. Stewart and Ms. Sickler, so answers may be sent back in a timely manner.
Grade Level Supply Lists 2021-2022
1st Grade - Please look for a list from your teacher in August
Morning Announcements Archive June
Harvest Elementary Mission Statement:
The Harvest Elementary School community works to ensure that we are prepared to meet the needs of the students. We collaborate to empower all students to reach their potential in a safe, productive environment that values diversity and encourages respect. Together we provide a quality education so our students are prepared for their next transition and become responsible contributors in their complex world environment.