Kevin Musson
Pleasant Ridge Principal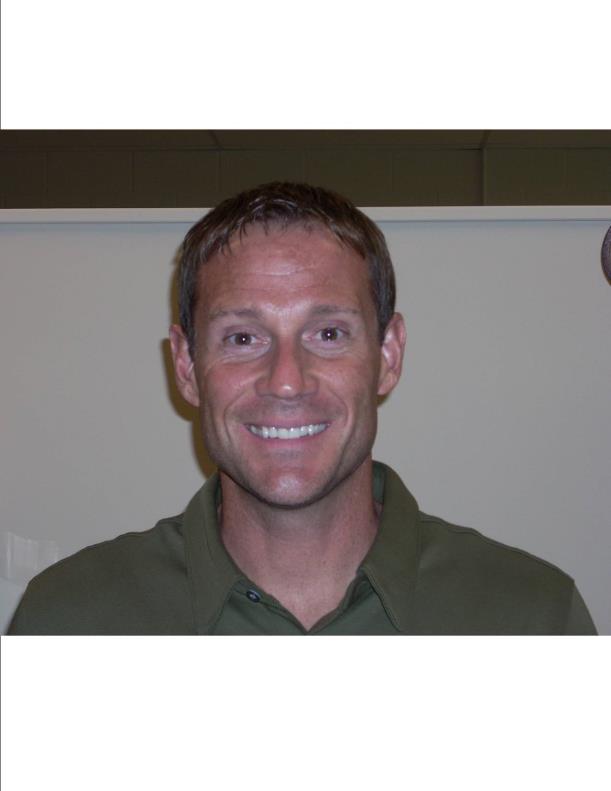 Dear Parent or Guardian:

It is with great pride and excitement that I write this letter of introduction to you as the Principal of Pleasant Ridge Elementary School. I possess over 25 years of educational experience spanning grades K-12 with a specific concentration in at-risk, special education, and enrichment opportunities for children. I am excited to bring my knowledge and experience to your son/daughter's school and to work with you as a partner in education to ensure your child's success.
The staff and I will work hard to continue the tradition at Pleasant Ridge by building strong relationships with parents, students, and community partners. We will focus on a strong curriculum, next generation learning and the 4 C's, while fostering a nurturing, safe environment for children. We will use data to enhance student learning while implementing direct instructional strategies. Our goal is to increase students' achievement by providing exciting and challenging enrichment opportunities for all students.

I anticipate a successful year as the staff and I support the academic, social, and emotional growth of your child here at Pleasant Ridge Elementary School.

During the course of the year, we will work together to provide students with the best possible opportunities in preparing them to be world-class citizens, ready to master the challenges of the 21st Century. As Principal, my door is always open and I welcome your input. Please feel free to stop in or call to make an appointment to discuss any concerns, suggestions, or ideas to help make this the best year yet!

I look forward to seeing your child on the first day of school, September 5, 2017.
In partnership,
Kevin Musson
Principal of Pleasant Ridge Elementary
Saline Area Schools
734-401-4801
mussonk@salineschools.org
News & Notes
January 19, 2018
Coffee with the Principal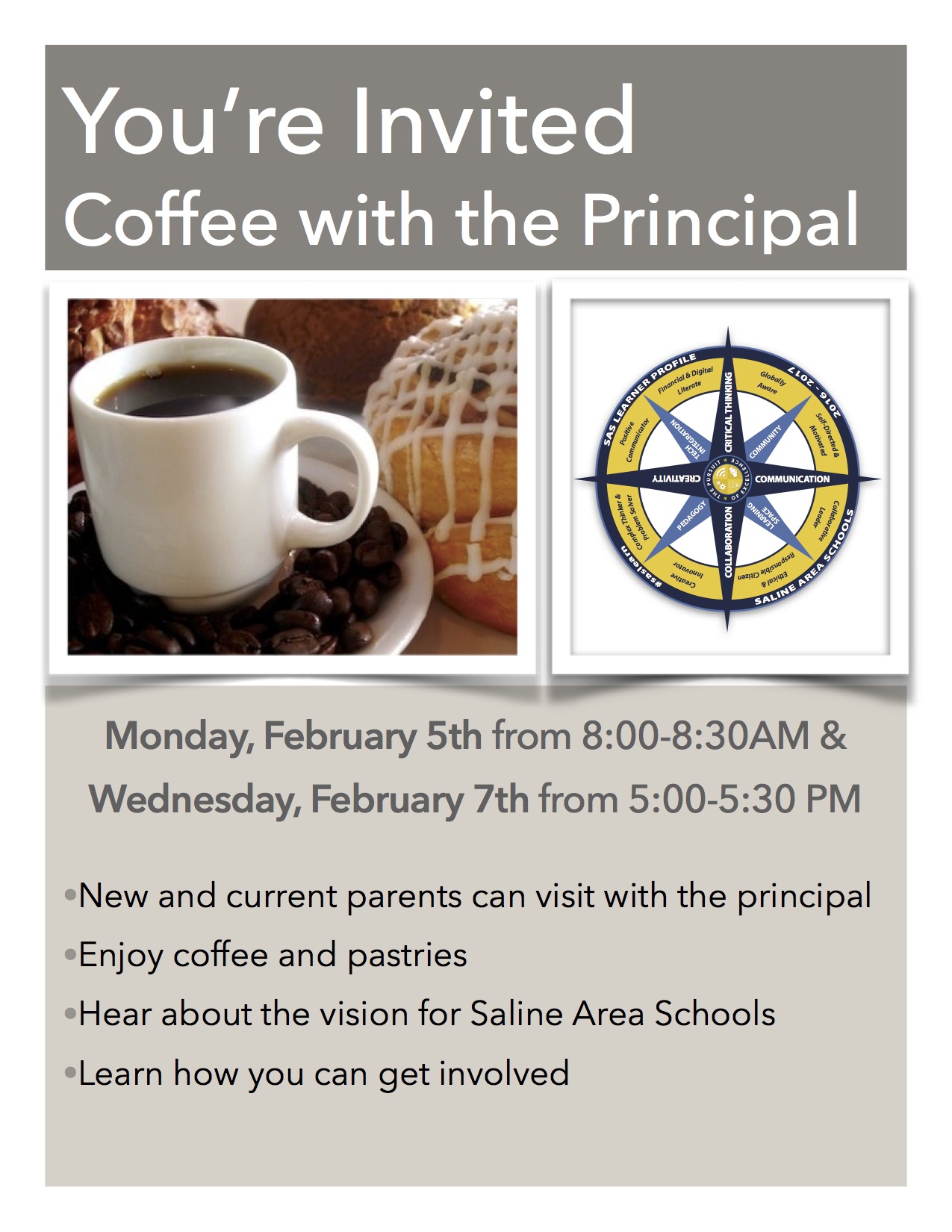 January 19, 2018
NWEA Testing
Winter 2018 NWEA Test Days:
KDG & 1st: 1/22 and 1/24
2nd & 3rd: 1/23 - 1/25
Please make sure your child gets a good night's sleep and eats a healthy breakfast. Many teachers report that students who don't do well on tests haven't gotten enough sleep, and haven't eaten breakfast on the morning of the test. Doing both of these things will ensure that your child is working at full capacity (Narang, 2008). Remain positive: Staying calm will help your child stay calm. (Narang, 2008).
October 5, 2017
Math Support Program
This year, in addition to "Best Fit" groups for literacy intervention, we are able to provide math support for students whose beginning of the year benchmark data indicated that they may need extra practice in basic math skills. This will occur 3-4 days/week and will look different at each grade level.
Mission Statement
The staff of Pleasant Ridge Elementary School will guide all students in the development of an educational plan consistent with each student's individual talents, interests, and aspirations.
We will provide a comprehensive education and counseling program that will prepare our students for whatever endeavors they pursue beyond high school.
We pledge to provide all students with the knowledge, skills and technological literacy necessary to become informed, productive citizens in the communities where they will live and work. Our ultimate goal is for our students to become life-long learners.