Kevin Musson
Pleasant Ridge Principal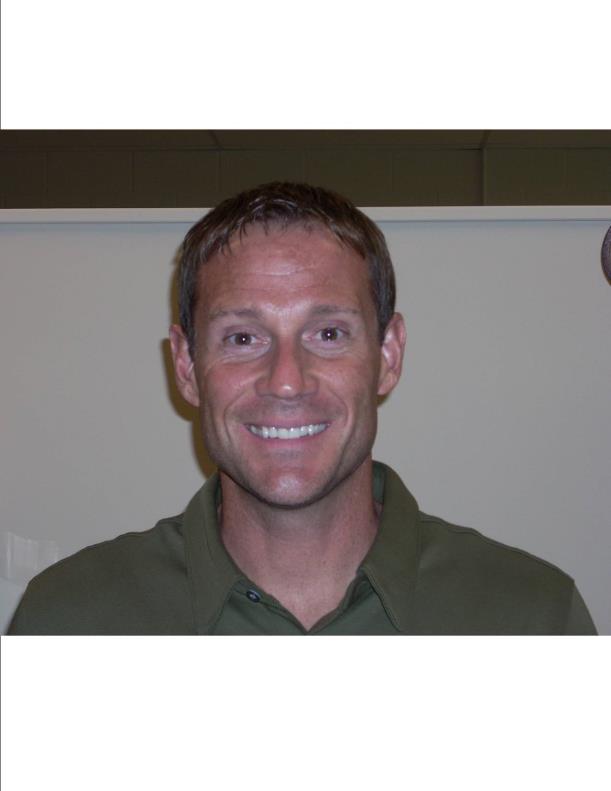 It is with great pride and excitement that I write this letter of introduction to you as the newly appointed Principal of Pleasant Ridge Elementary School. I possess over 20 years of educational experience spanning grades K-12 with a specific concentration in at-risk, special education, and enrichment opportunities for children. As you may know, my most recent administrative experience was as Director of Special Education for Saline Area Schools. The past 5 years as Director has enhanced my skills as an educational leader. I am excited to bring my knowledge and experience to your son/daughter's school and to work with you as a partner in education to ensure your child's success.
The staff and I will work hard to continue the tradition at Pleasant Ridge by building strong relationships with parents, students, and community partners. We will focus on a strong curriculum, next generation learning and the 4 C's, while fostering a nurturing, safe environment for children. We will use data to enhance student learning while implementing direct instructional strategies. Our goal is to increase students' achievement by providing exciting and challenging enrichment opportunities for all students.

I anticipate a successful year as the staff and I support the academic, social, and emotional growth of your child here at Pleasant Ridge Elementary School.

During the course of the year, we will work together to provide the students the best possible opportunities in preparing them to be world-class citizens ready to master the challenges of the 21st Century. As Principal, my door is always open and I welcome your input. Please feel free to stop in or call to make an appointment to discuss any concerns, suggestions, or ideas to help make this the best year yet!

Kevin Musson
Principal of Pleasant Ridge Elementary
Saline Area Schools
734-401-4801
News & Notes
October 31, 2016
Yankee Candle Holdiay Shopping
October 10, 2016
Earn Money for Pleasant Ridge
Earn money for Pleasant Ridge by doing what you do anyway -- buying groceries! Sign up to participate in the 2017 Busch's Cash for Education program today. (Note: All previous participants must re-register for 2017!) Once registered, simply shop, provide your Busch's MyWay phone number or key tag at the register, and receive credit for Pleasant Ridge. If you shop at Kroger, you also can earn money for Pleasant Ridge by using your Kroger Plus card, if it's linked to the Community Rewards program. It's that easy! For more details (and other ways to earn money for the school through everyday purchases) visit step-by-step instructions on the PTA website!
September 27, 2016
PTA Volunteer Opportunities
Be sure to fill out those Volunteer forms from your child's first day folder and email them to volunteer@prpta.org!
Keep an eye out on our Facebook page at https://www.facebook.com/PleasantRidgePTA/  to see upcoming volunteer opportunities as well! If you have even an hour to spare we will gladly take it!
Mission Statement
The staff of Pleasant Ridge Elementary School will guide all students in the development of an educational plan consistent with each student's individual talents, interests, and aspirations.
We will provide a comprehensive education and counseling program that will prepare our students for whatever endeavors they pursue beyond high school.
We pledge to provide all students with the knowledge, skills and technological literacy necessary to become informed, productive citizens in the communities where they will live and work. Our ultimate goal is for our students to become life-long learners.
Spotlights
Community Education Summer Opportunities
Consider signing your child up for one of the great summer opportunities through Saline Community Education. Click below to access the interactive online catalog:
More...
Summer Tutoring
Interested in finding a tutor for the summer months? Click on the link below to access our list. (Please note that the people on the summer tutoring list are private contractors. Saline Area Schools does not endorse people that are on this list)
More...