Kevin Musson
Pleasant Ridge Principal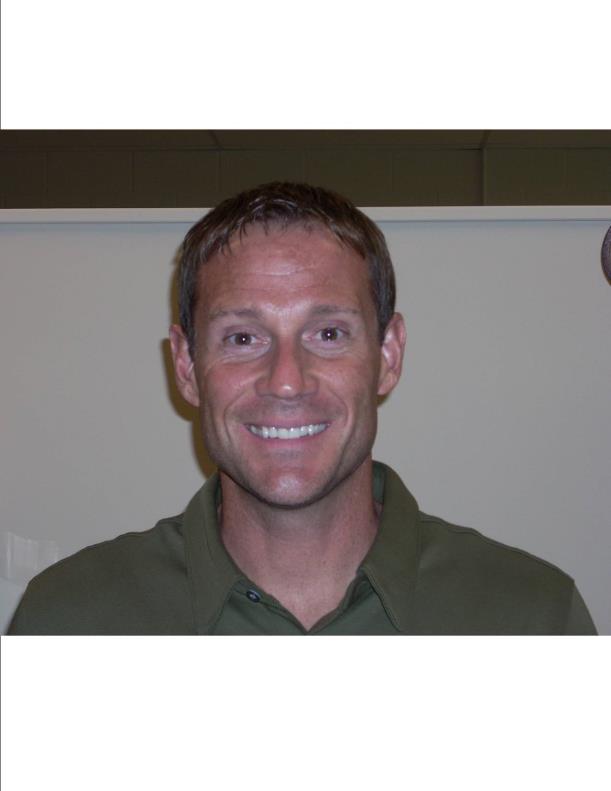 Dear Parent or Guardian:

It is with great pride and excitement that I write this letter of introduction to you as the Principal of Pleasant Ridge Elementary School. I possess over 25 years of educational experience spanning grades K-12 with a specific concentration in at-risk, special education, and enrichment opportunities for children. I am excited to bring my knowledge and experience to your son/daughter's school and to work with you as a partner in education to ensure your child's success.
The staff and I will work hard to continue the tradition at Pleasant Ridge by building strong relationships with parents, students, and community partners. We will focus on a strong curriculum, next generation learning and the 4 C's, while fostering a nurturing, safe environment for children. We will use data to enhance student learning while implementing direct instructional strategies. Our goal is to increase students' achievement by providing exciting and challenging enrichment opportunities for all students.

I anticipate a successful year as the staff and I support the academic, social, and emotional growth of your child here at Pleasant Ridge Elementary School.

During the course of the year, we will work together to provide students with the best possible opportunities in preparing them to be world-class citizens, ready to master the challenges of the 21st Century. As Principal, my door is always open and I welcome your input. Please feel free to stop in or call to make an appointment to discuss any concerns, suggestions, or ideas to help make this the best year yet!

I look forward to seeing your child on the first day of school, September 5, 2017.
In partnership,
Kevin Musson
Principal of Pleasant Ridge Elementary
Saline Area Schools
734-401-4801
mussonk@salineschools.org
News & Notes
November 2, 2017
Saline Area Social Services
SASS is asking for help collecting paper and personal care products this holiday season. If your family can help, please send one or more of the items listed below to school with your child between Monday, November 13, and Tuesday, November 21. This program serves over 100 children each week.
October 24, 2017
The Generosity Project
First Grade teachers and students are excited to host a service project through The Generosity Project.  We are asking families to help out by sending in donations for the Human Society of Huron Valley. Please check out the attached flyer for more information and visit their website: www.thegenproject.org
October 19, 2017
Kalahari Night
Mark your calendar: Thursday, November 30th for PR Kalahari Night! Support PR while having a fun family trip to America's LARGEST indoor waterpark! Rooms are only $119 for 2 Queens and include waterpark passes! BOOK EARLY limited rooms available! Call 1-877-525-2427 today and mention the group rate for Saline Schools!
October 5, 2017
Math Support Program
This year, in addition to "Best Fit" groups for literacy intervention, we are able to provide math support for students whose beginning of the year benchmark data indicated that they may need extra practice in basic math skills. This will occur 3-4 days/week and will look different at each grade level.
Mission Statement
The staff of Pleasant Ridge Elementary School will guide all students in the development of an educational plan consistent with each student's individual talents, interests, and aspirations.
We will provide a comprehensive education and counseling program that will prepare our students for whatever endeavors they pursue beyond high school.
We pledge to provide all students with the knowledge, skills and technological literacy necessary to become informed, productive citizens in the communities where they will live and work. Our ultimate goal is for our students to become life-long learners.