Kevin Musson
Pleasant Ridge Principal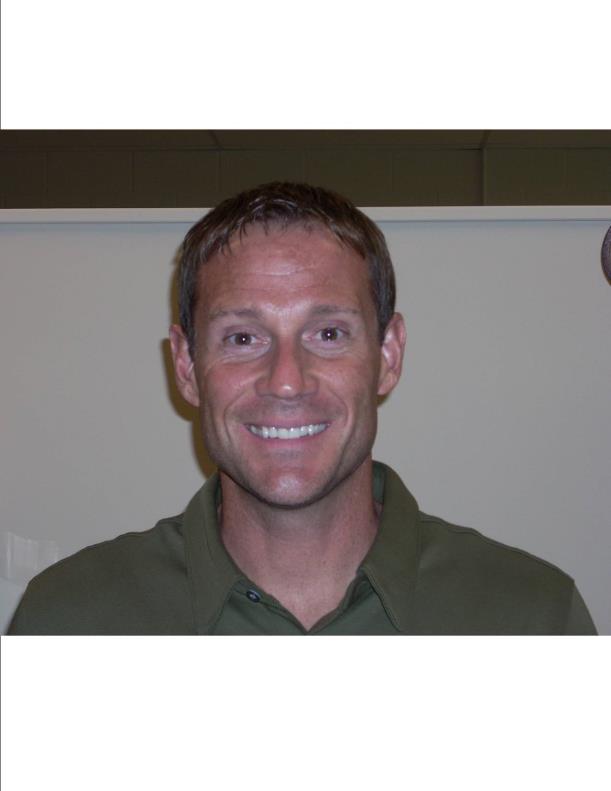 It is with great pride and excitement that I write this letter of introduction to you as the newly appointed Principal of Pleasant Ridge Elementary School. I possess over 20 years of educational experience spanning grades K-12 with a specific concentration in at-risk, special education, and enrichment opportunities for children. As you may know, my most recent administrative experience was as Director of Special Education for Saline Area Schools. The past 5 years as Director has enhanced my skills as an educational leader. I am excited to bring my knowledge and experience to your son/daughter's school and to work with you as a partner in education to ensure your child's success.
The staff and I will work hard to continue the tradition at Pleasant Ridge by building strong relationships with parents, students, and community partners. We will focus on a strong curriculum, next generation learning and the 4 C's, while fostering a nurturing, safe environment for children. We will use data to enhance student learning while implementing direct instructional strategies. Our goal is to increase students' achievement by providing exciting and challenging enrichment opportunities for all students.

I anticipate a successful year as the staff and I support the academic, social, and emotional growth of your child here at Pleasant Ridge Elementary School.

During the course of the year, we will work together to provide the students the best possible opportunities in preparing them to be world-class citizens ready to master the challenges of the 21st Century. As Principal, my door is always open and I welcome your input. Please feel free to stop in or call to make an appointment to discuss any concerns, suggestions, or ideas to help make this the best year yet!

Kevin Musson
Principal of Pleasant Ridge Elementary
Saline Area Schools
734-401-4801
News & Notes
September 22, 2017
PTA Superhero Fun Run Fundraiser
Each year the PTA Fundraiser supports Pleasant Ridge initiatives all year long. All of the children benfit when we work together!
IMPORTANT DATES:
Friday, September 22nd - Kick Off - Register Online at: getmovincrew.com
Tuesday, October 17th - Final Pledge Due Date
Thursday, October 19th - Superhero Fun Run (during school)
September 19, 2017
CELEBRATE LATINO HERITAGE MONTH
This month (Sep 15-Oct 15) is a national celebration of the contributions of Latinos.  We would like to invite any Latino/a parents, grandparents and community members to visit our Spanish classroom.  Whether you're new to Pleasant Ridge or if you've been a guest speaker before we would be delighted to learn more about your family's Latino heritage.  No se necesita hablar inglés.  Ud. está muy bienvenido/a a nuestra clase.  Please contact Señora Marshall for more information: marshalg@salineschools.org
September 19, 2017
Fall fundraiser
This week we are launching our 2017 Fall Fundraiser! Save the date for our Super Hero themed Fun Run scheduled Thurs October 19th! Flyers will be coming home soon with more info! If you want to help out with the Fundraiser or help our with the Fun Run please email volunteer@prpta.org!
September 19, 2017
Hometown Heroes Reading Night
We are happy to announce that at this year's Reading Curriculum Night we will have our very own Hometown Heroes coming to read to the kids while the parents attend the curriculum info session! There will be stories along with crafts and activities to keep your little ones busy while you learn all about the Reading Curriculum at PR! Tues September 26th 6:30pm!
September 19, 2017
NWEA Testing
Make sure your child gets a good night's sleep and eats a healthy breakfast. Many teachers report that students who don't do well on tests haven't gotten enough sleep, and haven't eaten breakfast on the morning of the test. Doing both of these things will ensure that your child is working at full capacity (Narang, 2008). Remain positive: Staying calm will help your child stay calm. (Narang, 2008).
NWEA Test Days:
KDG & 1st: 9/25 and 9/27
2nd & 3rd: 9/19 and 9/21
September 19, 2017
PR on the Hill
PR on the Hill @ Hornet Stadium:  All of our PR students and their families are invited to join us Friday October 6th beginning at 5:30pm on "The Hill" at Hornet Stadium at Saline High School to cheer on the Saline High School Varsity Football Team, enjoy a pre-game tailgate snack, and to form the pre-game tunnel on the field for the players (approximately 6:40pm). Enjoy the Game on the Hill as we cheer on our Hornets! 
If you would like to help with this event please email volunteer@prpta.org!
Mission Statement
The staff of Pleasant Ridge Elementary School will guide all students in the development of an educational plan consistent with each student's individual talents, interests, and aspirations.
We will provide a comprehensive education and counseling program that will prepare our students for whatever endeavors they pursue beyond high school.
We pledge to provide all students with the knowledge, skills and technological literacy necessary to become informed, productive citizens in the communities where they will live and work. Our ultimate goal is for our students to become life-long learners.